Self care advice for trans young people
You are important and your wellbeing worth prioritising
Written by spunout
Factsheet
Fact checked by experts and reviewed by young people.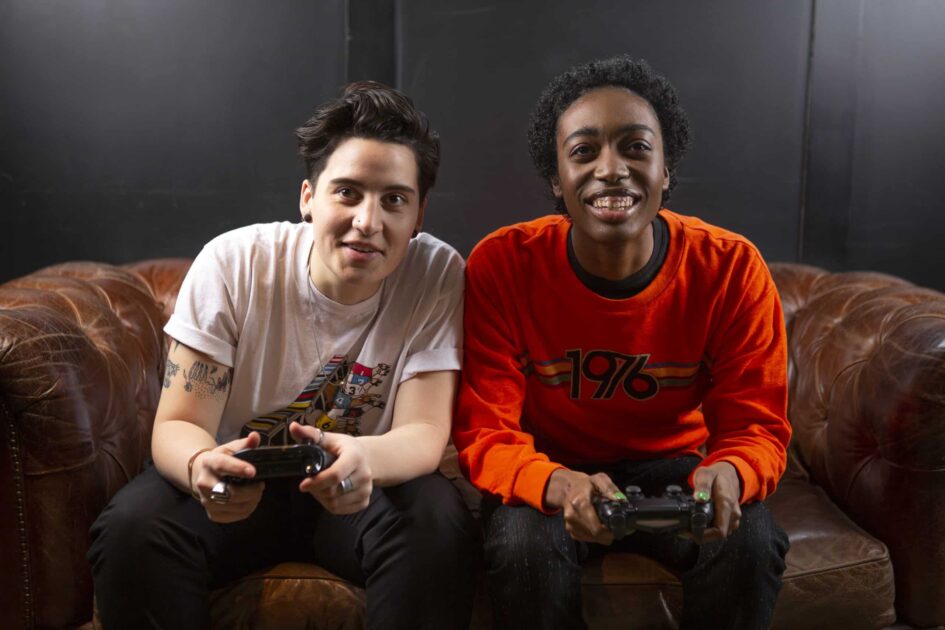 As a young trans person it is important to recognise that your health and wellbeing are important and worth prioritising. Prioritising yourself can be difficult, especially if you are experiencing stress or anxiety, or if you do not feel supported by friends or family. But small things, like making a self care plan for the days you are feeling low or learning ways to manage your stress can help you to take care of yourself even if things around you seem out of your control. Regardless of what you might be experiencing it is important to know that you are not alone, there are supports and advice available to help. You are worth looking after.
Self care tips for trans young people
Taking time for self care
Self care is, quite simply, doing things that make you feel good and looking after yourself. You are important and worthwhile, and caring for yourself is important. There are so many ways to practice self care and recognising your own worth can be a good place to begin. Visit our self care section of the site to read more about self care techniques.
Being positive about yourself
We can all have a tendency to be hard on ourselves and to not recognise our own achievements. As a young trans person growing up in a world that isn't always accepting of who you are, it can often be even harder to love yourself and recognise your worth. If you find yourself thinking negatively about yourself it is important to recognise that these thoughts are not true, and to reinforce your self belief through counter acting these thoughts.
Ways to help build self love and belief:
Be positive about yourself, even if you may have doubts from time to time
Recognise when you achieve something and give yourself credit for it
Take time out for yourself and reward yourself for your achievements
Surround yourself with people who care about you and reinforce positive ideas about yourself
Try and be optimistic about your future and the life you want to build for yourself
Distance yourself from people who do not accept you for who you are or prioritise your wellbeing
Seek help when you need it and recognise that you are worth investing time and kindness in
Read our article on 6 ways to promote positive thinking
Daily self care activities to prioritise yourself
Managing relationships, work, school and all the other things going on in our lives can be hard work, and it can often be easy to overlook our own needs when we are busy. Regardless of how busy your day is, your health and happiness should always be a priority and self care can really make a positive difference to your life.
Daily ways to practice self care:
Preparing and eating food that is good for your body and mind
Exercising with friends, alone or in spaces that you feel safe and can enjoy moving your body
Speaking positively to yourself and recognising what is going well during your day
Spending time in trans accepting spaces where you can be yourself. Be that online, in person or through organised support groups
Connecting with friends and family that make you laugh and who care about you
Recognising your emotions and knowing when to ask for help
Generally, if you feel sad there is usually a reason behind it, but sometimes it can seem that there is no apparent reason. Sometimes, the stress and hardships of coming out, transitioning and transphobia can cause trans young people additional stress and hardship that cis (nontrans) people do not face on a daily basis. This extra hardship means that trans people are more likely to feel sad without it being connected to any single event. If you are experiencing feelings like these, going to your local trans support group can be one good way to deal with these feelings.
Signs that you might be experiencing a mental health difficulty:
Crying frequently (you may not always know why)
Irritability
Difficulty focusing/concentrating
Feeling disconnected from conversations or the world in general
Sense of hopelessness
Negative thinking about yourself and/or your relationships
Any of us can experience low mood or depression at any stage in our lives. It can interfere with our enjoyment of life and our ability to do the things we want to do. Getting help for low mood or depression can really make a difference. There are many different things that can help – some that you can do yourself and some that involve getting support from others.
Spend time with people that care about you
Having people in your life who care about you and who you enjoy being with can have a hugely positive impact on your mental health and daily life. Prioritise people you know genuinely care about you and accept you for who you are. If you feel currently that you do not have friends who support you, there are always opportunities to meet new people who will.
BeLonGTo, can be a great place to start if you would like to meet more LGBTI+ young people. They are an LGBTI+ youth organisation who currently run youth groups and offer support online. At SpunOut.ie we also have volunteer opportunities, such as our Action Panel, where you can meet young people with similar interests. Find out more about getting involved with us.
Mental health supports for young trans people in Ireland
TENI
Transformers is a peer support group for gender diverse young people of post primary school age. It can be beneficial to talk to other young people who are experiencing similar problems and can help you to feel less isolated. Contact

[email protected]

for more information.
BeLonGTo
Online LGBTI+ Youth Group for New Members
BeLonGTo's online LGBTI+ youth group for new members is starting on Monday, January 11th 2021. This group is a safe space to meet people, chat, have fun, and learn a little about gender and sexuality. This online group is open to any LGBTI+ young person between 14-23 years.
Crisis Counselling with Pieta
Working with Pieta, BeLonGTo are providing a free crisis counselling service for LGBTI+ youth who are self-harming or thinking of suicide. Their therapist, Nash, is friendly and welcoming, and will listen to you in a safe, non-judgmental space and work through whatever is worrying you.
Talk to their Youth Workers over Text, Phone or Email
Reach out and talk to BeLonGTo's friendly, expert Youth Workers Shane, Kate and Sean in confidence about whatever is on your mind. They are happy to listen, provide you with information and referrals if needed.
Youth Groups Nationwide
BeLonGTo's youth groups are safe spaces for LGBTI+ young people to meet, share experiences, and chat. Their groups are now being delivered virtually.
LGBT Ireland
LGBT Helpline is available on 1890 929 539
There is also a Family Support Line on 01 907 3707
You can email [email protected] for support or information as face to face services are currently closed
50808
Get anonymous support 24/7 with our text message support service
Connect with a trained volunteer who will listen to you, and help you to move forward feeling better
Free-text SPUNOUT to 50808 to begin
Find out more about our text message support service
If you are a customer of the 48 network or cannot get through using the '50808' short code please text HELLO to 0861800280 (standard message rates may apply). Some smaller networks do not support short codes like '50808'.
Pieta House
Pieta House are currently offering sessions to people over the phone
You can contact your local centre for details: pieta.ie/contact
They also have a Freephone 24 hour helpline and text service is available every day of the year. You can call 1800 247 247 or text HELP to 51444 (standard message rates apply)
Bodywhys
While all face to face and helpline services are currently suspended you can email [email protected] for information or support
Bodywhys still have online support groups which are continuing as normal
Visit bodywhys.ie for more information
Our work is supported by