Irish students to take part in global school strikes for climate
Weekly strikes from school every Friday are building up to a global event on Friday 15th March 2019
Written by spunout
Factsheet
Fact checked by experts and reviewed by young people.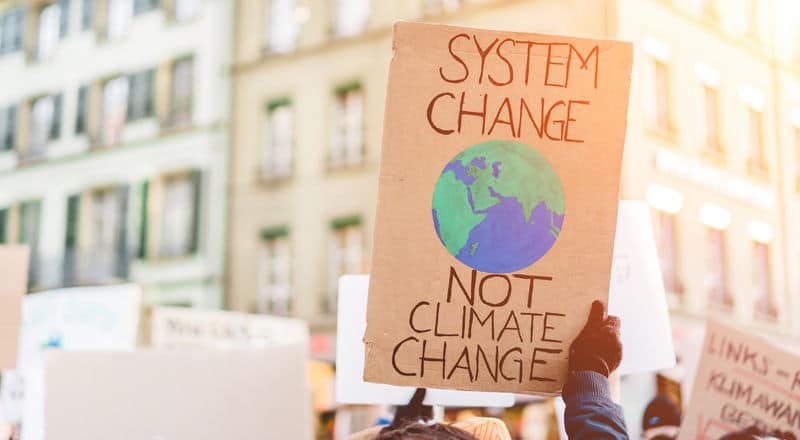 Students across the world will be striking from school on Friday 15th March as part of the global Fridays for Future movement, protesting the lack of response that world leaders have had in tackling climate change.
Global Strike: 15th March 2019
The global strikes taking place on 15th March will be the biggest event so far for the Fridays for Future movement, with students due to take part in cities and towns across the globe.
Strikes in Ireland have been confirmed in Cork, Meath, Galway, Dublin, Limerick, Kildare, Kerry, and Clare, and more could be announced before the 15th. Find details of the strikes on the Fridays for Future Ireland website.
Dublin
12:00pm: Protesters will be gathering at St. Stephen's Green
12:30pm: March will begin, going down Dawson St. towards Moleswoth St.
1:00pm: Rally outside Dáil Éireann on Molesworth St.
Cork
11:00am: Protesters will gather outside the Opera House
12:00pm: Protesters will march from Opera House to City Hall
12:00pm – 3:50pm: Rally outside City Hall

Limerick
1:00pm: Protesters will gather at Arthurs Quay Park to march to City Hall
1:30pm – 3:00pm: Rally outside City Hall
Meath
1:00pm – 4:00pm: Rally at Market Square, Navan
Fridays for Future
The Fridays for Future movement began after Swedish teenager Greta Thunberg began her school strike by sitting outside the Swedish parliament every school day for three weeks to protest the lack of action Swedish politicians have taken on climate change.
After three weeks of striking full-time, Greta decided to continue her strike every Friday until the Swedish government introduce policies to help global warming stay below two degrees Celsius above pre-industrial levels (keeping the temperature lower than two degrees above the average temperature before the industrial revolution).
Greta Thunberg. Image: Anders Hellberg
After gaining a following, Greta had the opportunity to address world leaders at the UN's Climate Talks in Poland in December 2018, where she told them they have failed in taking action on the climate crisis. This inspired hundreds of young people across the world to start their own strikes, with some of the biggest movements happening in Australia and the US.
School strikes in Ireland
In the past few months, school students across Ireland have been striking outside local government buildings every Friday to send a message to the government that they are not doing enough to secure the future of children and young people in Ireland.
As part of the Fridays for Future Ireland movement, weekly demonstrations have been taking place in Cork outside City Hall, in Dublin outside Dáil Éireann, in Maynooth at Courthouse Square, and in Limerick outside the Council buildings.
How to get involved with Fridays for Future
If you want to get involved with Fridays for Future Ireland, you can find out about strikes in your local area on the Fridays for Future Ireland website. If there are no strikes near you, get in touch with the group at in[email protected] to find out how to start your own strike.
Our work is supported by