How to run a workshop series on sustainable fashion
This toolkit is designed to support youth workers, teachers and student groups to explore the topic of sustainable fashion with young people
Written by spunout
Factsheet
Fact checked by experts and reviewed by young people.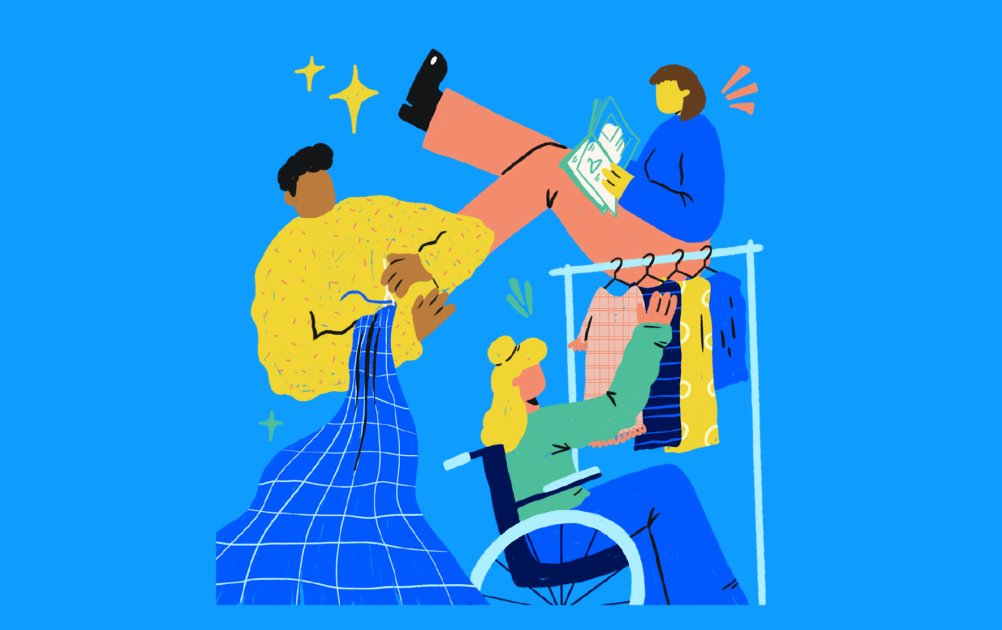 As we become more aware of the impact our actions have on the planet, many people are asking what they can do to help the environment and create change. Sustainable fashion can be a fun, eye-opening topic to explore with others, bringing in critical thinking, practical repair and upcycling skills, and providing space for discussions around sustainability, climate change, and how we can demand change in the fashion industry.
spunout have created a toolkit to support youth workers, teachers and student groups to deliver workshops all about sustainable fashion with young people. It covers everything from the difference between fast fashion and sustainable fashion, why fast fashion is bad for the planet, how we can make sustainable fashion more accessible, and the issues we need to tackle to create a fair fashion system that is better for the planet.
It also includes ideas for interactive activities, breakout discussion topics, and a glossary to help everyone understand climate and sustainability-related concepts in plain english.
This toolkit is based on a four week workshop series run by spunout, the Sustainable Fashion Academy. The content was drawn from a series of articles created as part of that sustainable fashion project, fact-checked by experts.

Our work is supported by