Getting healthy and active this summer
During the Sea Sessions festival we checked out some ways to work out the body and brain
Written by John Buckley
Factsheet
Fact checked by experts and reviewed by young people.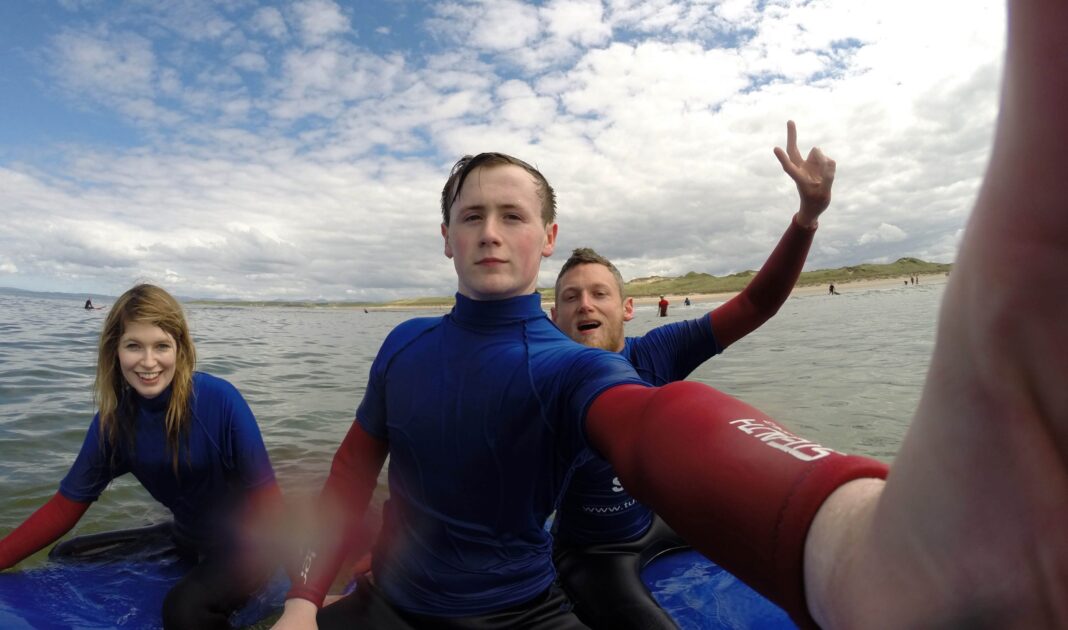 https//www.youtube.com/embed/iSfbNOmgvkI
Here are some tips for cheap ways to keep healthy and active this summer:
Walking
Get a few mates or even pop the headphones on with a few tunes. Get the heart rate up and relax! Probably the cheapest form of exercise going. If you have any nice parks, hill or beaches near you, even better!
Running
There are some great apps out there like Couch to 5k to help you get started. A pair of runners is all you need and you're away. It's great for a healthy heart and clearing the head. There are loads of cool races on around Ireland this summer to help with the motivation.
Swimming
We're on an island, so chances are that there's some water near you! It's a great all around exercise that's great for muscle tone. Make sure to check out our water safety article too. There's also something really refreshing about getting into the sea!
Surfing
You'll see from the video that we're sold on surfing. There's a great community in Ireland focused on fun and the craic! It's cheap enough to rent some gear and that feeling catching a wave is like no other. Defo one to check out this summer.
Nutrition
Getting active has lots of great benefits, but it's equally important to get some good food into your system:
Plenty of fruit, vegetables, nuts and lean meat
Keep your food as unprocessed as possible
Stay hydrated!
Plan out your meals so you don't break the bank
Exercise
Excercise is great for both your mental health and physical health so why not give it a try for these benefits:
If you exercise regularly you will have more energy to get through the day
Regular exercise can also help if you have problems sleeping
Regular exercise helps build healthy bones and muscles
Regular exercise can increase self-esteem and confidence and help maintain a healthy weight
Taking up a sport is an excellent way to meet new people and have a social life that isn't just based in the pub!
Staying fit helps lower the risk of getting a whole range of health problems such as heart disease, adult-onset diabetes, stroke, thrombosis, breast cancer and lots more
Best of all, with regular exercise and healthy eating, you'll get to gloat about your healthy lifestyle when all your mates are complaining about being unfit!
Our work is supported by