How to get involved with your local services
Using local services allows you to make the most of your area while on a budget
Written by spunout
Factsheet
Fact checked by experts and reviewed by young people.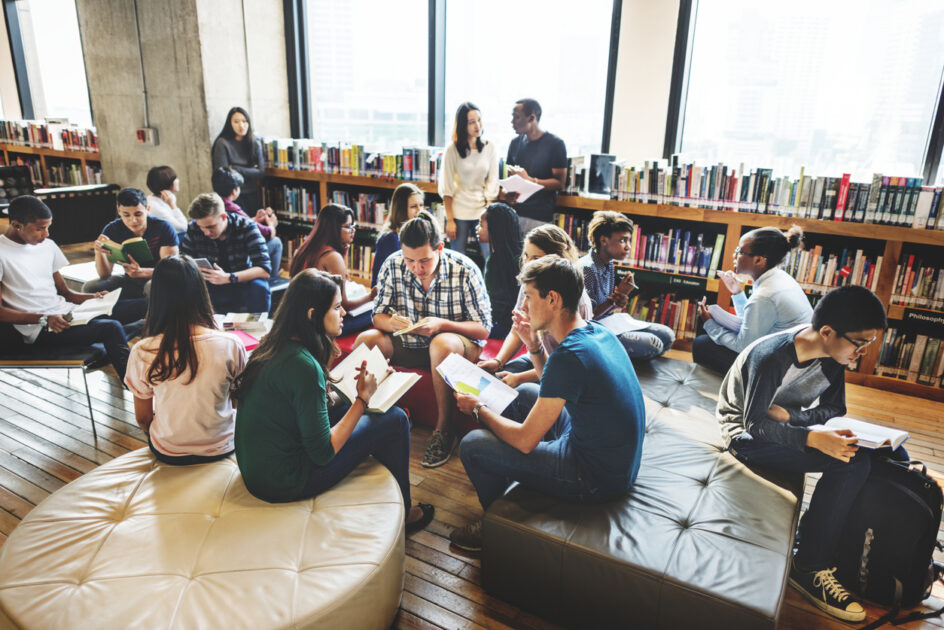 As a young person it can sometimes seem as though our options are limited as to what we can do in our spare time. When in school, college or starting our first jobs most of our money can be spent commuting, on our daily needs such as food and college supplies or on rent. With socialising often revolving around alcohol it can also be difficult to find ways to spend time with friends that isn't inside a pub or on a night out. If you are looking to socialise more but are on a budget, using the local services in your community is a great way to meet people in a productive way without overspending.
What can I do in my local area?
Join your local library
There are currently 330 library branches and 30.5 mobile libraries in Ireland, including a shared cross-border service. Joining the library is free and members can use all library services, including borrowing and returning items, at any library in the country. The library offers more than lending books and provides access to a large collection of free online resources, with more than 400 e-learning courses and 80 online language courses, 17,000 e-books and 7,000 digital audio books. Local libraries also often have guest speakers, book clubs and creative classes in writing or art. For more information on your local library click here.
Join your local GAA club
The GAA has the largest membership of any sports organisation in Ireland with over 2,200 clubs in all 32 counties of Ireland. GAA clubs offer more than the opportunity of joining a sports team but also give members the chance to take part in the local community through volunteering and other groups. If you are interested in becoming a member of a GAA club your first step is to get in touch with the club you are hoping to join. Google the club you are interested in and you should be able to find information on how to join. You can also drop into the club during opening hours and a member will be able to help you. For more information on getting involved with the GAA click here.
Local council facilities
Depending on where you live there will be different facilities provided by your local council and normally at discounted rates. If, for example, you live in the area of the South Dublin County Council, which covers Tallaght, Clondalkin, Lucan and their surrounding areas, visit their site to explore the range of facilities which they have to offer. Under the category of Sports and Recreation they provide a variety of facilities including parks, leisure facilities and theatres. The amount of amenities available will depend on where you live but each Council will have a category on their site called Sports and Recreation where you can explore what they have on offer and which options would best suit you.
Community schools, centres and clubs
Community schools and centres regularly offer evening classes across a variety of topics. If you are interested in dance or fitness classes community facilities often offer evening classes at discounted rates. Most parishes will have a range of community sports teams which are actively seeking new members. Joining a local sports club is a great way to get involved in your local community and many club facilities will also include a gym. If you are interested in getting active in your local community the best step is to Google what you are looking for or to look at local notice boards in shops and community centres.
Volunteer
If you have used services in your local community a great way to stay involved is to volunteer after you leave. Community groups run on the support of those involved with them and although you may outgrow a certain group, volunteering allows you to give back and stay part of the community. You can also volunteer with local groups that you may have not been part of before. Volunteer Ireland provides information on a range of charities and groups looking for volunteers. To find your nearest volunteering opportunity click here.
Events
Throughout the year there can be a variety of seasonal events on in local communities such as outdoor cinemas in the summer or Christmas markets. Sign up to local newsletters or follow community groups in your area on social media so you can be kept up to date on what is happening each month.
Lobbying for services in your local area
If you feel that the services in your local area are lacking or if amenities are closing down you can lobbying your local politician to help support your local services. Lobbying is how ordinary people and interest groups convince politicians to take action, support new policies, or change the law. Lobbying can be as simple as sending an email to your local councillors to keep the local library open, or as involved as a long-term campaign to influence national government policy on rural post office closure. Everyone can lobby, no matter what your age or experience, and while it might sound intimidating, lobbying in Ireland is a lot easier to do than in most other countries. For more information on how to lobby for better services in your local area click here.
Need more information?
We are here to answer your questions and talk through your options. Our online chat service is for 16 to 25 year olds and is available Monday to Friday, 4pm to 8pm. Chat to us now about your situation.
Our work is supported by