How to make the most of Interrailing
With an Interrail pass, you can explore up to 33 countries in Europe by train and boat.
Written by spunout
Factsheet
Fact checked by experts and reviewed by young people.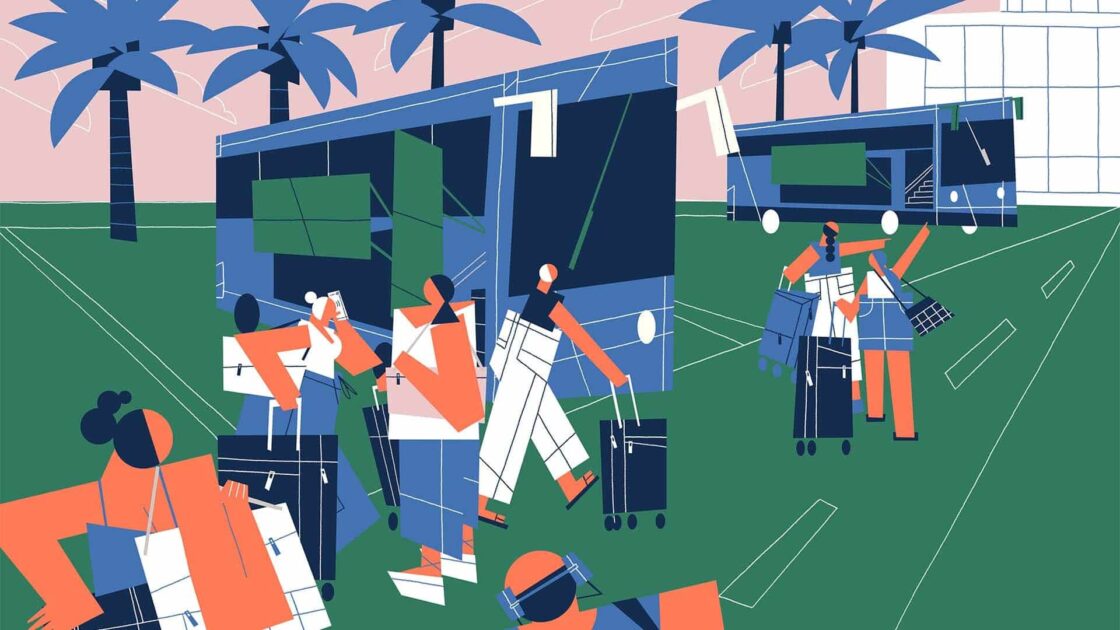 An Interrail Pass allows you to travel throughout Europe for relatively low cost. There are different passes available.
What is Interrailing?
An Interrail Pass is a type of train and boat ticket that can be used to travel throughout Europe for relatively low cost. The Interrail Global Pass is valid in 33 countries and can be used to travel from country to country. You can get a pass which allows you to travel on a certain number of days during a time period, or a continuous pass which allows you to travel on any day you choose. The Interrail One Country Pass can be used for travel within one country only.
Where can you go Interrailing?
Interrail passes are valid in the following countries: Austria, Belgium, Bosnia-Herzegovina, Bulgaria, Croatia, Czech Republic, Denmark, Estonia, Finland, France, Germany, Great Britain, Greece, Hungary, Ireland, Italy, Latvia, Lithuania, Luxembourg, North Macedonia, Montenegro, Netherlands, Norway, Poland, Portugal, Romania, Serbia, Slovakia, Slovenia, Spain, Sweden, Switzerland and Turkey.
Who can use Interrail passes?
All European residents can get an Interrail Passes. Tickets are more expensive for those over the age of 27. Most Interrail tickets are only valid on national railways and not on the train systems of private companies.
You cannot use an Interrail Pass to travel around the country you live in. However, if you have an Interrail Global Pass, you can travel on one travel day to leave your country of residence (outbound) and on one travel day to return (inbound).
How much do the passes cost?
The price of an Interrail pass will vary depending on your age, how often you want to travel, where you will travel to and how long your trip will be for. Prices start at €51. For a current pricelist, see the Interrail website.
How to keep the cost of Interrailing down
Not all train journeys are fully covered by the Interrailing Pass. Some charge a supplement fee for Interrailers. This means you may have to pay extra for your tickets. If you are trying to budget, do some research beforehand and find out which trains require the extra supplement. Bear in mind that high speed trains (such as the very popular Eurostar) are more likely to charge a supplement.
Some countries and cities are more likely to have supplements than others. Many trains in Italy charge supplements, as do trains in France. Trains in France also have limited amounts of Interrail seats for pass holders. Booking ahead is also strongly advised in Italy. Always pay supplements before boarding the train. Otherwise, you could be fined, and fines tend to cost more than supplements.
If you have a Flexi Pass, try to use your travel days for longer journeys or for more than one journey. If you are only going a short distance, it may make more financial sense to spend money on a train ticket rather than using up your Flexi Pass allowance.
Travelling at night can work out cheaper. If you board an overnight train after 8pm, only the following day is counted as a travel day. You can also save money by not buying food on trains. It is much cheaper to buy your food and drinks in a supermarket before you get on the train.
Visit Interrail for all the latest offers on travel passes and check out our Travel section to help you make the most of your trip.
Need more information, advice or guidance?
We offer information, advice and guidance about the issues that matter to you. Our online Youth Information Chat service is for 16 to 25 year olds and is available Monday to Friday, 4pm to 8pm (excluding Bank Holidays).
Our work is supported by