Travel advice for J1 students
All you need to know on your J1 adventures.
Written by spunout
Factsheet
Fact checked by experts and reviewed by young people.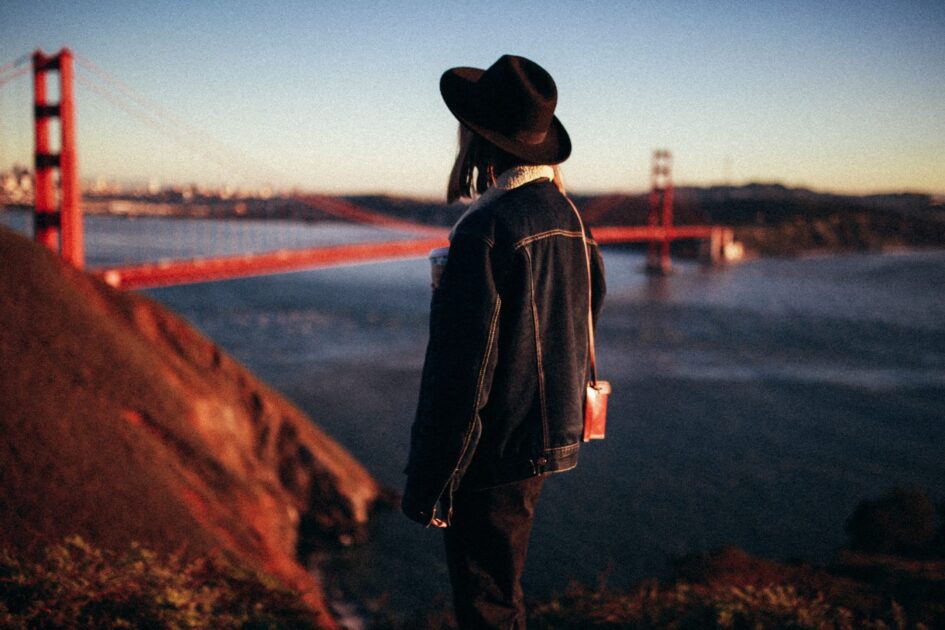 Taking part in the J1 Student Work and Travel programme, can be a very exciting and rewarding experience. However, it is important to be prepared before you travel. These tips will help you to get organised so that you can make the most of your J1 experience.
Things you need to do before going on a J1
By taking some simple but practical steps, you can make sure your J1 goes smoothly.
Find a job
Students need to have an offer of employment before they can be issued a J1 visa. If you are planning on working in the US for the summer, it is important to start looking for a job as early as possible. US resumes are slightly different to Irish CVs and only need to be one page. Make sure yours is updated and ready to send to American employers with plenty of notice. You can choose to find your own job, or you can see what job opportunities are available through your J1 visa provider.
Take enough money
It is important to bring enough money with you to the US and to take it in the form of cash, An Post currency cards, and credit cards.
Work on your budget before you go. Make sure you have enough for rent, rent deposit, food, electricity etc. It is very common for landlords to rent out unfurnished properties in America, so you may need extra money to buy some basic furniture and maybe even beds.
Get health insurance suitable for a J1
It's really important that you have suitable health insurance before leaving Ireland, and many J1 visa companies will insist that you arrange your health insurance through them before you leave. This is necessary because healthcare is incredibly expensive in the US, and you need to be covered by insurance. Ask your J1 visa provider about your healthcare options.
Keep your passport safe
Lost and stolen passports are a regular occurrence for J1 students. If you lose your passport, you can get replacement travel documentation at your nearest Irish Embassy or Consulate. However, this can be very costly and stressful and can lead to delays.
Keep your passport safe at all times and avoid carrying it in public. If you can, bring alternative photo identification with you, such as a driving licence or a passport card. It's a good idea to photocopy the first page of your passport and to keep the photocopy in a safe place. This speeds up getting a replacement one if you do lose it.
Know the local laws
It is important to familiarise yourself with the local laws before you go on your trip. The laws are different over in the US. For example, public disorder offences (such as public drunkenness) are penalised more severely in the US than in Ireland. Drug use and drug dealing are also considered serious offences.
If you are arrested and/or convicted of a crime, you may not be allowed to return to the US again. While Irish Embassies and Consulates in the USA will provide you with every assistance if you are arrested, they cannot get you out of jail or help you to avoid a trial.
Keep in touch with family
Let your family know where you are going and keep in regular contact. Make sure you have a mobile phone that works in America so that they can contact you in case of emergency. Your friends and family will worry if you do not contact them regularly, so do keep in touch.
Consular advice for Irish citizens
The Department of Foreign Affairs has Missions around the country which provide consular services to Irish citizens. They can provide you with emergency assistance if you need it. Find contact details of all Irish Embassies and Consulates in the USA.
The Department also provides regularly updated travel and security advice for the USA. It is a good idea to take a look at this before you travel.
Applying for a J1 visa
Ready to apply for your J1 visa? Find out if you're eligible and what you need to apply for the J1 here.
Need more information?
We are here to answer your questions and talk through your options. Our online chat service is for 16 to 25 year olds and is available Monday to Friday, 4pm to 8pm. Chat to us now about your situation.
Our work is supported by