5 steps to workplace wellbeing
For Mental Health Week 2017, Mental Health Ireland are sharing their 5 tips for workplace wellbeing
Written by Hannah Byrne
News
Information about the latest news and opportunities.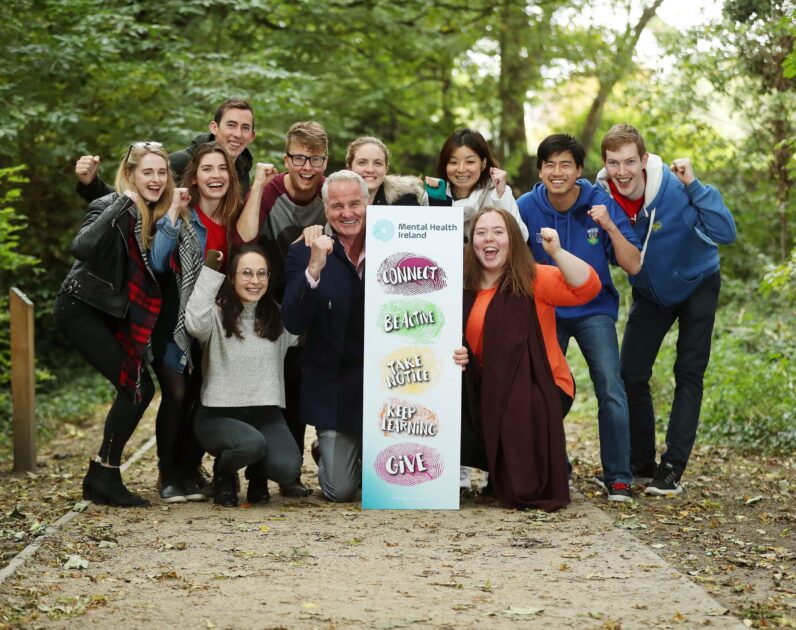 Mental Health Week 2017 takes place from 9th – 14th October. This is a time to reflect on our wellbeing and the wellbeing of those we care about, and ways that we can promote positive mental health.
The World Health Organisation (WHO) theme for World Mental Health Day, which takes place October 10th 2017, is mental health in the workplace.
Mental Health Ireland have shared 5 ways to promote wellbeing at work. With 50% of our waking hours spent at work, it's important to consider the impact our jobs are having on our mental health. Many people bring their work home with them, and the inability to switch off contributes to stress and burnout.
Developing a wellbeing policy for the workplace encourages employees to talk openly about mental health, and ultimately can lead to an increase in productivity by reducing stress and creating a positive working environment.
Mental Health Ireland have shared 5 steps to developing a workplace wellbeing plan, researched and developed by the New Economics Foundation.
Five Ways to Wellbeing at Work
If these steps are practised daily, they will enhance the wellbeing of employees:
Connect – find ways to get to know and connect with your colleagues, whether that's an office pizza night or an opportunity to leave positive messages for your co-workers.
Be Active – get everyone counting their steps and keeps tabs on a leaderboard, or arrange a quick walk at lunch time.
Keep Learning – give staff members the opportunity to share their hobbies and learn things about each other that they might not know.
Take Notice – encourage staff members to pay attention to how they're feeling throughout the day, and to take steps to look after their wellbeing such as using meditation apps or getting a plant for their desk.
Give – nominate a company charity of the year, allow staff to share their volunteering experiences, and look for ways the company could donate their time to assist charities.
To mark Mental Health Week, Mental Health Ireland will also be holding a 5,000 steps to Wellbeing Walk in UCD Belfield Campus on the 14th October at 2pm. Participants will learn each of the 5 ways to wellbeing at every 1,000 steps.
For more information visit www.mentalhealthireland.ie
Our work is supported by