I can't work as I have to care for someone with COVID-19
If you cannot work as you are caring for someone with COVID-19, there are supports available to you
Written by spunout
News
Information about the latest news and opportunities.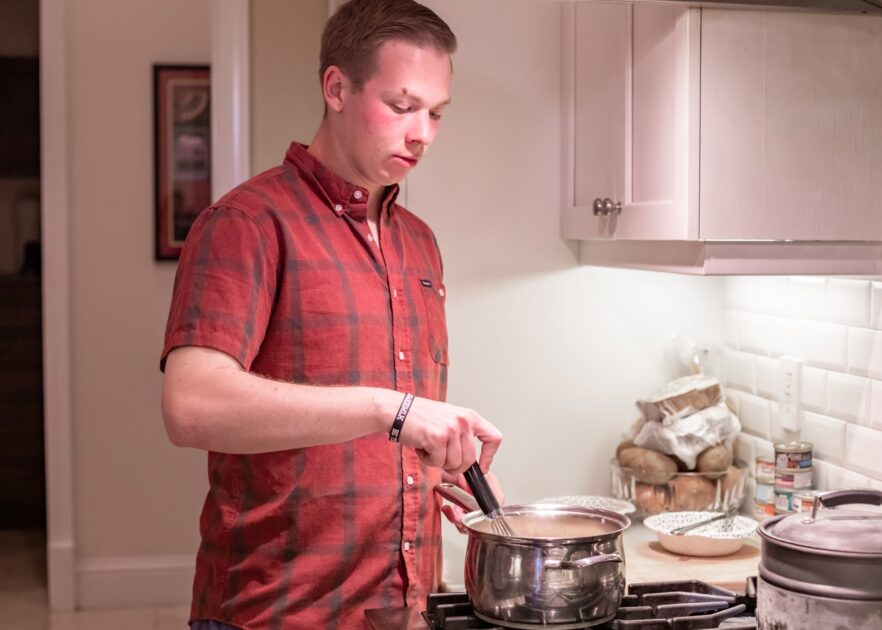 If you cannot work due to caring for person with COVID-19 (Coronavirus) there are different leave options available to you from your employer and the Government. Employers are expected to be flexible during these uncertain times and if you feel your employer is not giving you what you are entitled to, there are supports that can help. FLAC (The Free Legal Advice Centre) offer some basic legal assistance for free and is currently available to contact via phone on Lo-Call 1890 350 250 or 01-8745690.
Employee Entitlements if you cannot work as your are caring for someone with COVID-19
There are various options available to you if you can't work while caring for someone with COVID-19.
Paid Force Majeure Leave
It may be possible to claim Force Majeure Leave and, if so, you should be paid as normal by your employer. Force Majeure Leave is usually only available "for urgent family reasons owing to accident/illness of an immediate relative, or of a person in a relationship of domestic dependency" with an employee.
During the COVID-19 crisis, employers are being asked by the Government to allow employees to take Force Majeure Leave even where they do not technically qualify under the legislation. A maximum of five days Force Majeure Leave is allowed over a three-year period, with a maximum of three days in any one year. Your employers may be willing to allow you to take the full five days leave during this crisis. If you claim the full leave now, your employer may refuse a request for Force Majeure Leave if one of your children or dependant, such as your parents, becomes sick over the next three years.
Paid Annual Leave
You could ask your employer to allow you take annual leave. It is often up to your employer when you can take it, but there is an obligation on an employer to recognise the need for the employee 'to reconcile work and any family responsibilities' when deciding on leave. This means that they have to take your family responsibilities into consideration. If you work full time you are entitled to a minimum of four weeks paid annual leave per year, but you may have additional entitlements in your contract and may have carried over unused annual leave from previous years that you can use now. 
Your employer may also let you take "future" annual leave now. Your employer may make you take annual leave during this period. Normally, they should speak with employees one month prior to wanting this. However, in the current circumstances if you don't want to take your annual leave ,your employer may give you the option of taking unpaid leave instead of paid annual leave. You may cancel the leave if you are sick and go on sick leave instead.
Unpaid Leave
Your employer may, if they choose to, allow you take general unpaid leave if you do not want to take paid annual leave to cover your absence.
Discretionary Paid leave
There is nothing to stop employers continuing to pay employees who are not in work. However, this would be up to your employer and may just be a temporary measure meaning your employer could stop paying you at any time.
Unpaid Carer's Leave
Carer's Leave may be available if you need to leave your employment temporarily to provide care for someone certified as in need of full-time care and attention for at least 13 weeks. This could include a person who has contracted COVID-19.
An employer is entitled to refuse a proposed period of Carer's Leave of less than 13 weeks, but only on "reasonable grounds", meaning a valid reason they can justify, and must set out those reasons in writing. In the current uncertainty, it might be difficult for an employer to show that it is reasonable to refuse you a period of less than 13 weeks of Carer's Leave. You need approval from the Department of Employment Affairs and Social Protection and you must have one years' service with your employer to avail of the full leave period.
Government Income Supports for carers of people with COVID-19
There are some government supports available to carers during the COVID-19 pandemic.
Carer's Benefit 
Carer's Benefit is a welfare payment available to employees taking Carer's Leave, subject to a number of conditions. If you do not qualify for Carer's Benefit you may qualify for Carer's Allowance which is a means-tested payment.
Feeling overwhelmed or anxious around the current pandemic?
Get anonymous support 24/7 with our text message support service
Connect with a trained volunteer who will listen to you, and help you to move forward feeling better
Text SPUNOUT to 086 1800 280 to begin
Our work is supported by