'How's Your Head: Young Voices During COVID-19' report
Young people shared their views on the COVID-19 crisis in this national consultation with the Department of Children and Youth Affairs
Written by spunout
News
Information about the latest news and opportunities.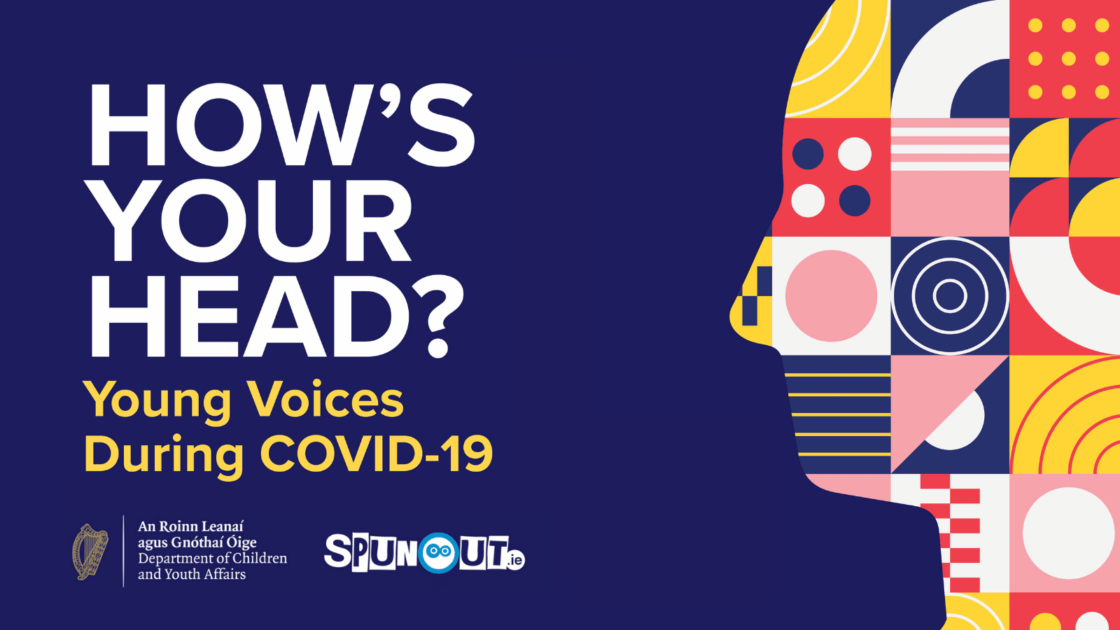 Young people across the country provided their lived experience, insights and feelings about COVID-19 in a national consultation run by the Department of Children and Youth Affairs, working with the Department of Health and the youth sector in collaboration with SpunOut.ie.
This report, titled How's Your Head: Young Voices During COVID-19, features the responses of a highly varied group of 2,173 young people aged 15-24 which were received and analysed. The young people answered questions about the impact of COVID-19 on their lives, what positives from this time, if any, they wished to keep moving forward, their feelings about the future and what supports they need in the next phases of restrictions and beyond.
This consultation began in the summer of 2020. A Youth Advisory Group worked with the Department of Children and Youth Affairs to guide the development and analysis of the consultation and to respond to the consultation findings. The Youth Advisory Group also provided their feedback and ideas on how to support young people over the coming months and years.
Young people and COVID-19: A Summary
Below is a summary of the results on how young people have been feeling during the COVID-19 pandemic.
Difficulties faced by young people
Many young people experienced negative effects on their health and wellbeing during the COVID-19 pandemic. This included dealing with mental health issues, missing friends and social engagements, worries about their education, especially for those in third-level, and struggling with a lack of routine.
Positives from the COVID-19 crisis
Although this has been a hard time for young people in Ireland, respondents were also able to find positives, especially when it comes to changes in their lives that they hope to carry with them into the future. This includes spending time with family, keeping up a healthy lifestyle, having more flexibility to do work or study from home, and having more time to take care of themselves.
Feelings about the future
Young people have been experiencing a range of emotions about the future. Most respondents were feeling optimistic about the future, but others were anxious and feeling more pessimistic. The uncertainty about the future was troubling for some young people.
What young people need
Respondents were asked what they feel they need to be healthy and happy in the future. Young people value having a supportive network of family and friends, but they would also like to not have to worry about things like work, money, or their issues with their education. Other things mentioned included life getting back to normal, better healthcare services, affordable housing, and having a sense of community.
Download the report
Our work is supported by