Donate €1 for youth mental health this weekend
One For Ireland campaign kicks off on 28th April
Written by Jack Eustace
News
Information about the latest news and opportunities.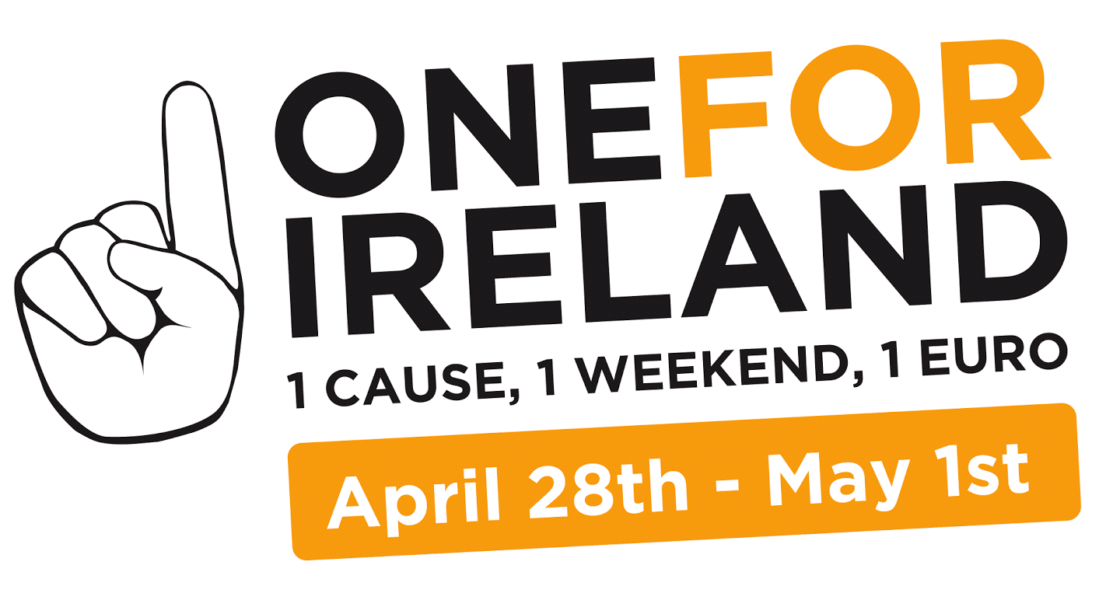 The One For Ireland charity is running its annual campaign weekend from 28th April to 1st May. Every year the organisers call for donations of €1 or €2 to an important cause, and for 2017 they have chosen the vital issue of youth mental health services.
Over the weekend, customers in over 1,500 participating shops across the country will be asked "Would you like to give One for Ireland?" By saying yes, you can add €1 to the cost of your shop, which is then donated directly to the campaign. You can also text ONE to 503000 to donate €2 to the cause. You can find out about other ways to donate here.
What is One For Ireland?
One For Ireland is a campaigning organisation run by the Irish Youth Foundation. Every year it donates 100% of funds raised during the weekend to their chosen charities. All other costs are covered by the Irish Youth Foundation directly or through separate private fundraising.
This year, the campaign has chosen youth mental health as its key issue. The organisers say that youth mental health is at a "crisis point" in Ireland, which now has the 5th highest suicide rate for young people in Europe. With 1 in 5 young people now experiencing mental health difficulties, it's more important than ever that services are properly funded all across the country.
What organisations are involved?
If you donate, your money goes directly to one of seven charity services dealing with youth mental health in different regions. They are:
Exchange House (Dublin/Travelling Community)
ISPCC (the West/National)
Youthwork Ireland (Carlow, Kilkenny, Waterford, Wexford)
MyMind (Cork and Kerry)
Jigsaw (Donegal, Roscommon, Offaly)
Aware (Cavan, Monaghan, Dublin, Kildare, Louth, Meath)
Samaritans (Limerick, Clare, Tipperary)
Throughout the weekend, RTÉ 2FM will be the campaign's official radio partner and will be broadcasting information on youth mental health topics. A full list of the businesses partnering with One For Ireland to ask for donations can be found below:
Applegreen
Spar/Eurospar/Spar Express
BWG Foods
Restaurants Association of Ireland
Mace
Fresh
Flying Tiger
XL
Starbucks Coffee
Londis
Aura
Cara
Bamboo
Our work is supported by