Dublin Love Run
Run 5k and raise funds for a good cause in DCU on February 13th
Written by spunout
News
Information about the latest news and opportunities.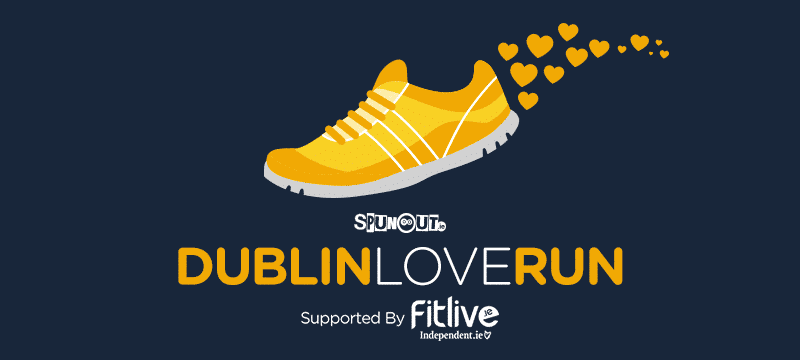 Running is good for your body and a great way to clear your mind. Signing up for a run event can help motivate you to get training and can gives you a goal to focus on and work towards. So if you want to keep fit and also fundraise for a good cause, check out the Love Run. And if you don't want to run, you can walk it!
Join in the fun of our Love Run on Monday 13th February and help us raise much needed funds. It's 5km, at the running track in DCU and is open to all.
Venue: Albert College Park at the DCU Glasnevin Campus, Monday 13th February 2017, 6:00pm.
SpunOut is Ireland's leading youth information website, for young people by young people. Reaching 90,000 users every month, we empower young people with information they need to live happy, healthy and active lives.
To register to run (or even just donate) visit Eventgen.ie. The minimum price is €5.82 or a suggested price of €11.15.
What will my fundraising efforts do?
We provide critical health and life information to thousands of young people every year. We provide information around topics such as mental health, alcohol, relationships and employment. This information helps young people to reach out for help, make important decision and improve their skills sets.
Your fundraising efforts will allow SpunOut.ie reach more young people through it's online content. It could help to run outreach programmes around health topics, run youth leadership programmes and health promotion campaigns. To find out more about how we are run please visit our governance section.
Our work is supported by