Live Blog: Children Now, Rights Now at Croke Park
We're at Croke Park to mark the 25th Anniversary of Ireland's ratification of the UN Convention on the Rights of the Child
Written by Hannah Byrne
News
Information about the latest news and opportunities.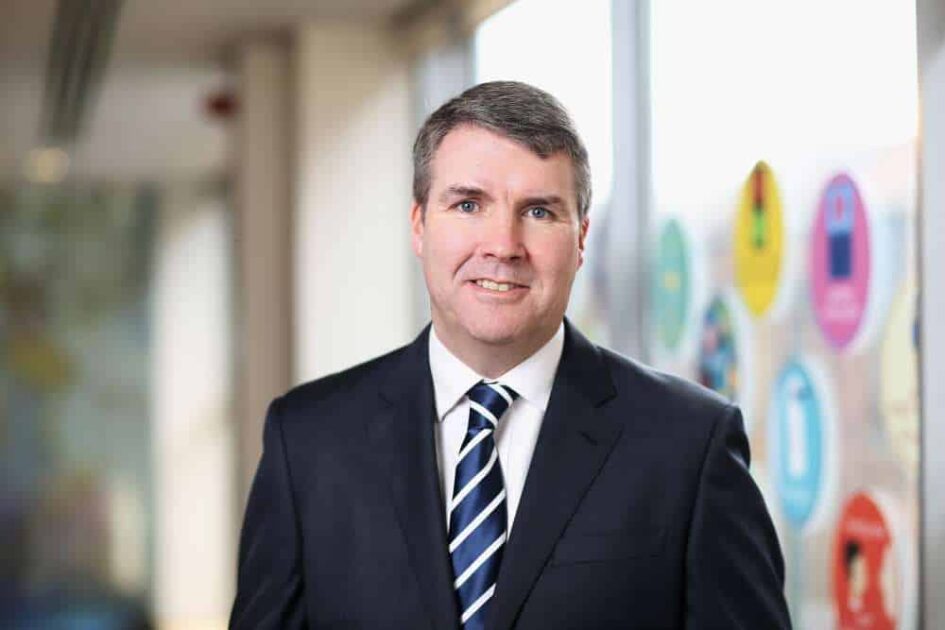 We're at Croke Park today to mark the 25th anniversary of Ireland's ratification of the UN Convention on the Rights of the Child (UNCRC). Throughout the day, speakers will reflect on children's rights in Ireland and highlight the rights that are being violated throughout the world today.
The young people at this event today are the first generation whose whole lives have been impacted by the ratification of the UNCRC. Ombudsman for Children, Dr Niall Muldoon, encourages young people to use this as an opportunity to learn, celebrate, be challenged and share their opinions.
The day has been divided into three themes:
Technology and Communications
Well-being and mental health
Social issues
Technology and Communications
The first theme of the day was technology and communications and the room heard from Dr. Mary Aiken, a cyberpsychologist who studies the impact of technology on humankind, and Harry McCann, the founder and MD of Kid Tech and Digital Youth Council of Ireland.
Dr. Mary Aiken
"Technology in itself is not good or bad – it's either used well or poorly by us."
Dr. Mary Aiken encourages young people to think about how we can get the best out of technology.
Many young people know more about technology than their parents or teacher.
This means young people have to figure out extreme content online for themselves because there are no mentors in this space.
In this sense, young people have to act as their own mentors.
Aiken invites young people to step up and provide guidance to younger brothers, sisters, friends so that they don't have to go through the same pain and confusion from what they find when they go online
Dr. Aiken reminds us that there is no 'Ctrl + Delete' button for the brain – what we see cannot be unseen, and we have to be careful about what we do online.
The UN Convention on the Rights of the Child has no mention of digital rights, and Dr. Aiken calls for an amendment to recognise the rights of the child in cyberspace.
Aiken encourages all young people to be great cybercitizens and claim back cyberspace for yourself
Harry McCann
We also heard from Harry McCann, founder and MD of the for Digital Youth Council of Ireland. The world is becoming much more accessible place for everyone, and young people have the opportunity to be not just a user of technology, but also creators and builders of technology. Harry encourages all young people to take advantage of the voice they have through technology and use it as an opportunity to build a future for themselves.
Harry McCann recalls the phrase "children should be seen & not heard" however in 2017 #childrensrights mean we need to heard @OCO_ireland

— Youth Work Tipperary (@ywitipp) September 28, 2017
Well-Being and Mental Health
The next theme of the day was the topic of mental health, with talks from Professor Jim Lucey, Medical Director of St. Patrick's Mental Health Services, and Jamie Harrington, mental health advocate and former Teenline ambassador.
Professor Jim Lucey
Professor Jim Lucey reminded us that mental health matters to all of us, and mental health is our biggest unmet need in our country, with 2 people dying every day in Ireland because of a mental health issue. Prof. Lucey looked at Article 15 of the UNCRC which is the freedom of association. How does this play into our mental health?
The right to freedom of association also means the right to choose your friends, communicate with them, and be in friendship with whoever you like.
This is a right protected by the UN, but are we making the most of it?
Without friendships we become isolated, and this contributes to mental health problems.
Young people should reach out to their friends, talk to them and share with them, and support each other as a way of looking after your mental health.
Jamie Harrington
We also heard from Jamie Harrington who shared his story and reminded all young people to that it's okay not to be okay, and it's more than okay to ask for help. You have the right to express yourself freely, and this includes speaking up when you're having problems.
@Jamieh_official talks about labels and how they affect young people in Ireland. pic.twitter.com/7bHDBtuWaO

— OmbudsmanForChildren (@OCO_ireland) September 28, 2017
Social Issues
The third theme of the day was social issues and we heard from three inspirational speakers on how young people can have an impact on social issues in their communities.
Ruairi McKiernan
Ruairi McKiernan reminded all young people in the room that the great leaders of history don't wait – the make things happen. Too often, our politicians and leaders don't represent the voice of young people and we need to find ways to get more young people involved.
Young people need to realise their hopes and dreams to create an Ireland for where everyone's rights are realised.
Diarmuid McKeever and Roisin McArdle
Diarmuid McKeever and Roisin McArdle are both members of their local Foróige youth clubs and winners of two Foróige Youth Citizenship Awards.
Diarmuid won an award for his 'Refugee Welcome Pack' when he learned about the young Syrian refugees coming to his town in Ballaghaderreen, Co. Roscommon. His project helped to invite young Syrians into their community to make them feel welcome He believes we all have a duty to help the refugees in Direct Provision and welcome them into our country.
Roisin McArdle won her youth citizenship award for her project It's All In Your Head, a mental health awareness initiative. Roisin wanted to bring the conversation around mental health to the fore in her community and highlight the importance of mindfulness and mental fitness. Her initiative was for people of all ages, from young children right up to adults. Roisin wants to get people talking about mental health and encourage young people to check up on each other.
Inspiration
The last two speakers of the day are here to inspire young people to overcome barriers to achieve their goals.
John Burke
John Burke is the first man from Clare to have reached the top of Mount Everest. He spoke about his incredible journey and the hardships he faced as he climbed the highest mountain on earth.
John has now set up Elevate – Raising the Banner for Youth Wellness
@johnjohnb talks about taking risks & his incredible journey to the top of Mount Everest. #ChildrenNowRightsNow pic.twitter.com/UYkit76wby

— OmbudsmanForChildren (@OCO_ireland) September 28, 2017
Joanne O'Riordan
Joanne O'Riordan is a disability activist from Cork who came to share her story of overcoming the barriers she has faced in life. Joanne is one of seven people living with the condition tetra-amelia syndrome, meaning she was born with no limbs. Despite this, Joanne has become one of the youngest people to address the United Nations, and she has also given talks on the impact that technology has had on her life in MIT and Apple.
Joanne asked us all to speak up for the voiceless and make sure the most vulnerable in society have a voice.
Joanne O'Riordan: Always remember to create an equal society and not put people with disabilities in a box. #ChildrenNowRightsNow pic.twitter.com/NgBUKKTs0k

— Cork Life Centre (@CorkLifeCentre) September 28, 2017
Our work is supported by