GAA's Healthy Clubs Project Roadshow
Find out more about what your GAA club is doing to promote health in the community
Written by Tricia Purcell
News
Information about the latest news and opportunities.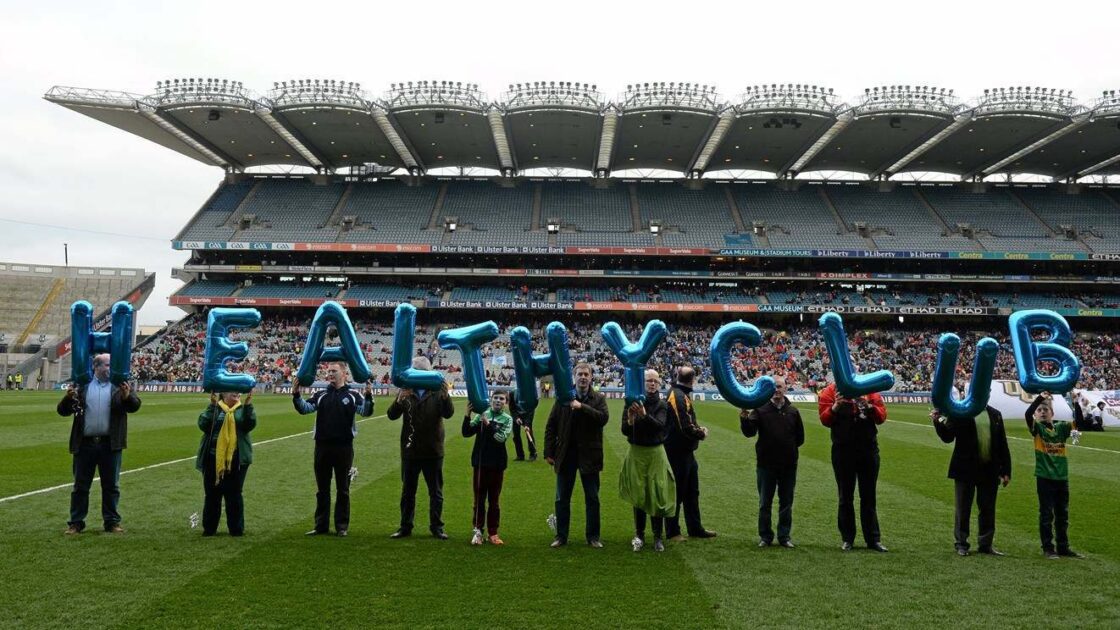 The GAA has launched the next stage of its Healthy Clubs Project (HCP) – and are encouraging more GAA clubs get involved to support communities in pursuit of better physical, social, and mental wellbeing.
Created in 2013, with the support of the HSE, National Office for Suicide Prevention, Irish Life and Healthy Ireland, the intention of the HCP is that every GAA club will become a hub for health and wellbeing. Each participating club is supported in how best to make their club more health-enhancing, covering a variety of topics including, physical activity; emotional wellbeing; health screening; healthy eating; drug, alcohol, and gambling education; anti-smoking; youth and community development, alongside providing activities for older members of the community.
The project has already run to huge success in 60 clubs nationally, hosting wide-ranging initiatives such as"Operation TransFAUGHmation" (Castleblayney Faughs, Monaghan) which started out with 105 participants in 2011 and has grown to 250 people taking part in 2016, the award-winning "Cork Beats Stress" (Midleton GAA and St Finbarr's GAA clubs in Cork) which saw over 300 participants in a proactive mental health management programme.
There are numerous benefits to clubs to take part in the GAA HCP including exclusive access to Healthy Club resources. The independent evaluation by Waterford IT's Centre for Health Behaviour Research of Phase 1 of the HCP revealed its potential to increase membership, improvements in health promoting activities, better opportunity to link the local community with club activities and opening up new funding avenues all the while enhancing the health of the nation and ensuring a healthier future for everyone.
For more information, visit: www.gaa.ie/community
Cork camogie star, Anna Geary, says: "I can understand playing a team sport might not be for everyone, but simple things like making the healthier choice and exercising more regularly are habits everyone should be forming at any age. Ireland's obesity rates are amongst the highest in the world and rising, we're in need of a programme like the GAA Healthy Clubs Project. It's already having a hugely positive impact on people's health around the country."
Dublin footballer, Philly McMahon, spoke about the project: "We've all experienced a difficult time in our lives – that's why it's key for people to have the information needed to manage their health and mental wellbeing during the tough times. It's so important to be proactive in managing your health. The GAA Healthy Clubs Project has the potential to be the support system every community needs. The aim is that there'll be something for everyone and with every club's involvement this could be a reality very soon."
Our work is supported by