John McGrath chats to Alan O'Mara in Episode 3 of the Real Talks Podcast
The Wicklow footballer discusses his battle with leukemia
Written by spunout
News
Information about the latest news and opportunities.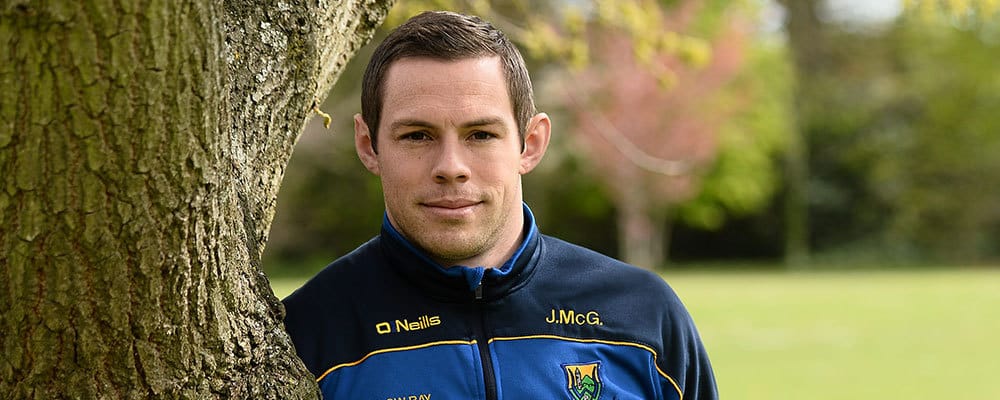 Life has a habit of throwing arrows at you, but shot a cannonball at John McGrath.
In his revealing talk with Alan O'Mara, John's perspective, determination and borderline beligerence shine through as he talks about his battle with leukemia.
A positive, proactive perspective
John places such an emphasis on facing the daunting challenges that leukemia brings head-on.
His positivity is evident as he explains to Alan how he would tackle his biggest challenge.
"This is small. We'll deal with and move on…I was looking forward to the next few years after."
As John says, the word cancer itself isn't a nice one. It's one constantly associated with death and negative stories. Like all those who battle the disease, John's story is a personal one. This one, like so many others is an inspiration to anyone who has faced adversity.
He points towards the permanently positive mindframe he had throughout the process, going so far as to say it shortened the process for him.
A mother's intuition
In the latest episode of the Real Talks podcast, John speaks to Alan about his initial reaction to finding out he had the illness. How his family and friends rallied around him and were with him throughout. While he is unable to recollect his own thoughts, the image of his mother knowing something was wrong is something that will always stick with him. Uncharacteristically, John struggled through the early stages of a league game against London, eventually motioning to the sideline his day was done.
"I remember what my mother was thinking", he says. "My sister told me my mam was crying and she asked what was wrong with her, "have you ever seen John ask to come off?" that's what sticks in my mind at the time. She knew something was up."
John's story is one that offers hope to anyone who knows the struggles of battling any illness. His inspirational positivity and determination are evident throughout this revealing and intimate conversation.
You can listen to the entire episode here. Subscribe to the Real Talks Podcast series on iTunes, SoundCloud or Stitcher.
Our work is supported by