Meet the Washington Ireland Programme Class of 2017
Thirty young people will get a chance to live and work in D.C.
Written by Jack Eustace
News
Information about the latest news and opportunities.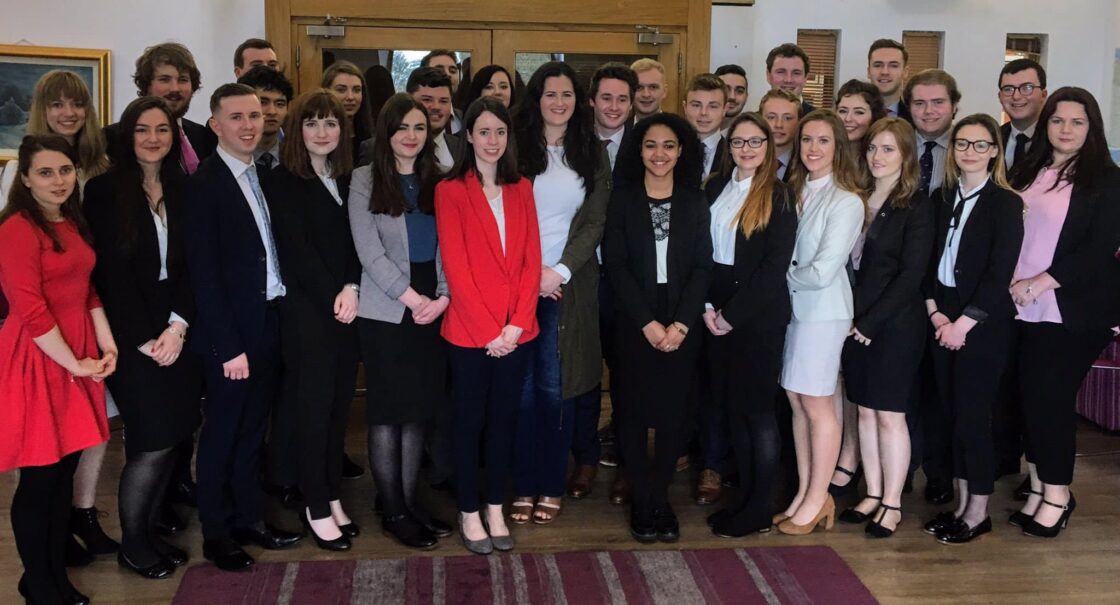 Earlier this month the Washington Ireland Programme (WIP) welcomed its latest batch of talented young people from across Ireland and Northern Ireland. Founded to help preserve peace on the island of Ireland, WIP has been helping young people from different backgrounds develop leadership skills for more than two decades.
This year, thirty young people have been chosen to take part. This group will arrive in the Washington DC in early June where they will live with host families, work within the American political system and get to know their peers across the Atlantic. Over 380 applicants from 19 different colleges and universities sent in applications for the 2017 programme.
The Head of Northern Ireland's Civil Service, Sir Malcolm McKibbin had this to say about the aims and value of the WIP: "we have been committed to ensuring that young people have access to opportunities that will challenge their beliefs; that will push them academically and professionally out of their comfort zone; and which will allow them to grow into determined, passionate and respected young leaders."
Who are they?
These thirty young people are a diverse group coming from all over the island of Ireland and further afield. You can find out a little bit about a few of them below:
Colm Tong (Trinity College Dublin): currently studying Environmental Science, Colm has worked with People & Planet and other environmental and activist groups. He was a founding member of the successful TCD Fossil Free campaign which pushed to have Trinity College drop all fossil fuel investments from its endowment fund.
Kathleen Lawrence (Maynooth University): a Law and Sociology student, Kathleen is the current event manager for the Politics and Sociology Society at her university. An Irish Traveller, she has worked with Pavee Point to combat racism and promote human rights for Travellers and Roma.
Rachel Watters (Queen's University Belfast): Rachel is a Law student and pro-choice activist who currently sits on the USI's Repeal the 8th Student Taskforce. She recently campaigned for the Green Party in the 2017 Northern Ireland Assembly election.
Domhnaill Harkin (University College Dublin): A law graduate of Dublin City University, Domhnaill is currently studying for a Higher Diploma in Social Policy in UCD. He is a former Student's Union sabbatical officer and an active member of Young Fine Gael. Domhnaill is also a current member of the Board of Directors of SpunOut.ie.
You can find out about the rest of the WIP Class of 2017 here.
Our work is supported by