SpunOut.ie announce support for the One Future campaign
Make sure the politicians in your constituency know action on climate change is your priority
Written by spunout
News
Information about the latest news and opportunities.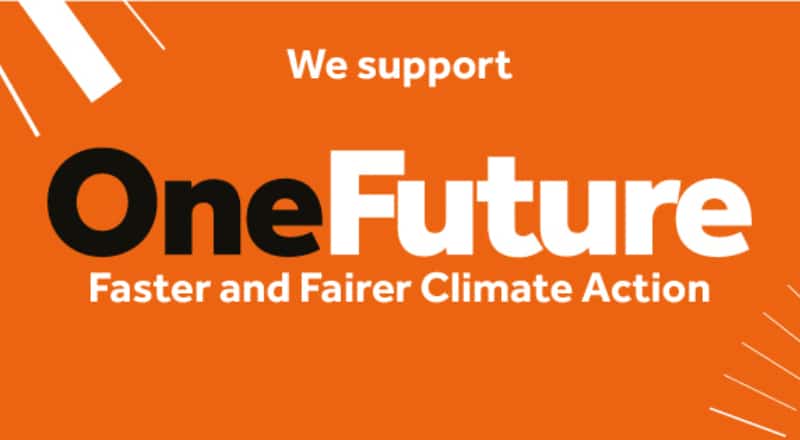 SpunOut.ie have announced our support for the One Future campaign calling for action on the climate crisis ahead of the General Election 2020.
SpunOut.ie joins USI, The National Women's Council, Dochas, Concern and over 40 other organisations who are also supporting the One Future campaign.
What is One Future?
One Future is a grassroots campaign calling for faster and fairer climate action. One Future is about getting as many people as possible talking to their election candidates about climate justice.
We need Government to deliver dramatic transformation within a short period of time in order to reduce the impact of climate change. We want energy, transport, housing, food and economic systems that have zero climate impact.
Using our influence internationally, Ireland can become a powerful voice for faster and fairer global climate action.
Why does SpunOut.ie support One Future?
The SpunOut.ie Action Panel of young people who lead the organisation made the decision to partner with the One Future campaign for the General Election 2020. The SpunOut.ie vision is an Ireland where young people are empowered with the information needed to lead active, happy and healthy lives. We believe that climate change threatens this vision and if not properly addressed, will negatively impact the lives of young people in Ireland.
SpunOut.ie Action Panel member Criodán Ó Murchú shares why he voted to endorse the One Future campaign – "Climate change is one of the biggest threats facing people across the world and it will have a major impact on the lives of young people in Ireland. It is important that political attention is brought to the crisis and to the solutions. Endorsing 'One Future' shows our understanding of the issue, the actions we want our elected officials to take, and that we do not wish to leave anyone behind during this crisis."
What is the One Future campaign asking for?
We want a government that will
Reduce Ireland's greenhouse gas emissions by at least 8% a year
Invest in public transport and community energy to make zero carbon options available for everyone
Deliver a 'warmer homes for all' programme to reduce energy use and save money
Support communities to develop and own renewable energy projects
Speed up the move away from peat and coal while ensuring fair treatment of workers
Support rural livelihoods and reduce agricultural pollution and emissions
Reconnect, restore and protect nature
How can you help the One Future campaign?
You are encouraged to put posters on your front door or windows, talk to candidates and canvassers about climate action, give candidates flyers with the campaign demands, canvass locally to get more people talking about climate action, and share your views and activities on social media.
You can download or order resources from the One Future website. You can also help to spread the message by sharing posts from the One Future Twitter, Instagram and Facebook pages.
Our work is supported by