Register now for the Aldi Foróige Youth Citizenship Awards 2018
Applications are now open until the 26th of March
Written by Rebekah Connolly
News
Information about the latest news and opportunities.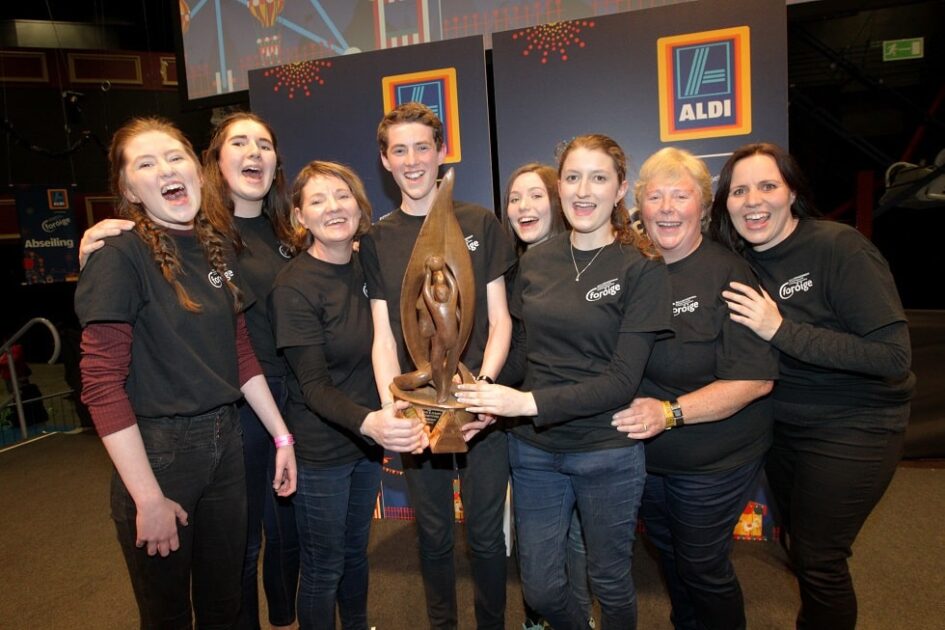 Registration for the Aldi Foróige Youth Citizenship Awards is now open.
The Aldi Foróige Citizenship Programme encourages young people to use their talent and initiative to make a positive difference in their community by taking part in citizens' projects. The projects can then be entered for the Aldi Foróige Youth Citizenship Awards.
Foróige
Foróige is the leading youth organisation in Ireland and has been working with young people since 1952. Their purpose is to enable young people to involve themselves consciously and actively in their own development and in the development of society.
The Aldi Foróige Youth Awards 2018
The awards are open to all clubs, groups and individuals involved in any aspect of Foróige's work as well as other youth clubs and groups such as Comhairle na nÓg.
Previous projects have ranged from the Barnacarroll Foróige club creating a Cyctic Fibrosis and Organ Donation Awareness Campaign, to the Swamp Foróige club organising a alcohol and drug free concert to raise funds for mental health services.
You can find information and videos on previous Foróige Youth Citizenship projects here.
2017 Winners
The Ballaghaderreen Foróige Club from Roscommon took the top prize at the Awards in 2017 for their project welcoming Syrian refugee young people to their area. The club made welcome posters and a welcome folder with individual messages translated into Arabic. They invited the Syrian ypung people to an evening with the club where they taught each other how to pronounce one anothers names, did clay modelling and played pool.

Take Part
Actively volunteering in your community has the benefit of both improving your community and developing your skills. If you are interested in entering your own or your club's project you can complete a registration from here.
To apply you must be involved in a Foróige club or project, Foróige Big Brother Big Stister match or any other youth group or club such as Comhairle na nÓg.
All entries must relate to projects where a substantial amount of the work took place after the 1st of September 2017.
Entrants must be available to attend the Aldi Foróige Youth Citizenship Awards on Saturday 21st April 2018
Your Project
Projects should involve the Foróige core models of:
Awareness – Researching the needs of your community.
Action – Organising practical action in response.
Evaluation – Evaluating the effectiveness of your work.
Reflection – Reflecting on what you have learned along the way.
Eligibility for the Awards
All applicants must be aged between 10-18 at the time of entry.
Clubs, groups and projects are allowed to submit unlimited group and individual entries but each entry must be for a separate project or activity.
All entries should have the support of an adult volunteer or youth worker i.e. as a guide or facilitator.
If you have any further questions about applying contact [email protected].
You can also download their information booklet here.
Our work is supported by