Zeminar is back for 2017
The GenZ event is back and bigger than before.
Written by SpunOut.ie
News
Information about the latest news and opportunities.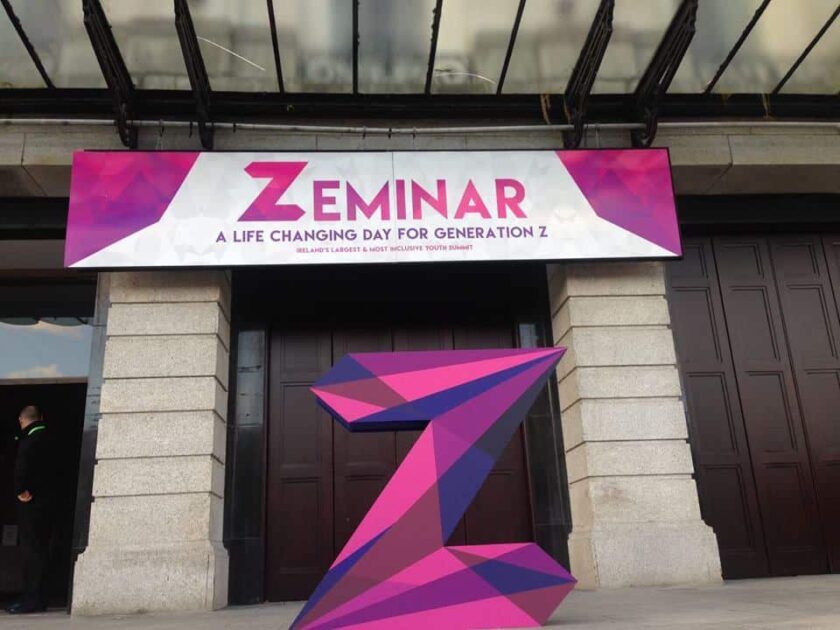 In 2016 the first ever Zeminar saw almost 15,000 people flock to Dublin's RDS over 3 days for 41 workshops, 75 Z-Series talks and over 100 exhibitors.
Zeminar is an event dedicated to GenZ, in particular, those aged 15-20 along with their Teachers, Parents and Youth Leaders.
Zeminar 2017 will take place in the RDS Oct 10th-12th, 2017
A limited number of early bird tickets are available at just €7
The organisers' objective is to recognise the importance of generation Z in society and to provide them with a space where they can inform themselves on issues of interest, and come away feeling confident that they can make a difference in their own lives and in the lives of others.
The lineup so far: Blindboy, Anna Geary, Gary & Paul O'Donovan, Snapchat sensation Doireann Garrihy and teen author Eilis Barrett.
Zeminer will showcase over 125 participants including; Foroige, PwC, Jigsaw, Bank of Ireland, Seo Linn, Youth Reach, WIT, BIMM, Irish Red Cross, High Hopes Choir, DIT, Badminton Ireland, RNLI, NUI Maynooth and many more to be announced.
For more information visit www.zeminar.ie
Our work is supported by