Zeminar Speaker Profile: Demi Adeniran
Demi is a No-Hate Speech ambassador and an advocate for the Random Acts of Kindness Foundation
Written by spunout
News
Information about the latest news and opportunities.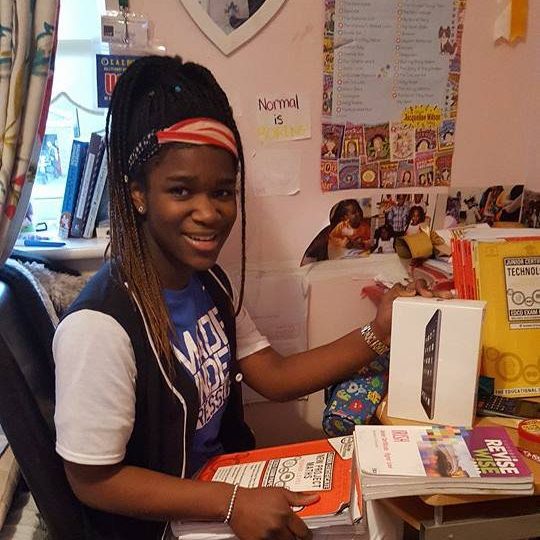 Zeminar is taking place this year in the RDS on October 10th, 11th and 12th. Zeminar is an event for Generation Z, particularly those aged between 15 and 20, and their parents, teachers, mentors and coaches. You can buy tickets for Zeminar here.
This year's Zeminar hosts some incredible and inspiring speakers. Running up the event, SpunOut will be bringing you profiles of some of these amazing young people. Next up is Demi Adeniran, a member of ISSU, a No-Hate Speech Ambassador, and an advocate for The Random Acts of Kindness Foundation.
Why are you taking part in Zeminar?
I'm taking part in Zemianr because I think it's important for young people who can speak to people they relate to. I feel I can relate more to the teenagers at the event as I'm still in school and I started the same way they could, in their school student councils, so that if people aspire to be part of ISSU one day, they know it's an attainable goal and how to achieve it.
What would you have liked to hear when you were a teenager?
When I was younger, I would have loved to hear about how important my voice is even though I was younger than everyone else. I would have wanted to know I had a right to challenge authority on issues concerning me, that it was not "weird" or "extra" but allowed and necessary.
What are you going to say?
What am I going to say? It will certainly be difficult to summarise all of my opinions on student voice into a short speaking slot but I will let the attendees know that they should be heard; that they are important; why and how certain issues affect them because many people don't think it does and what they can do if they don't think they're being heard.
Our work is supported by