Interested in getting involved in film making?
YouTuber Christian gives his tips on making videos
Written by Christian Tierney
Voices - Advice
Young people share advice based on their experiences.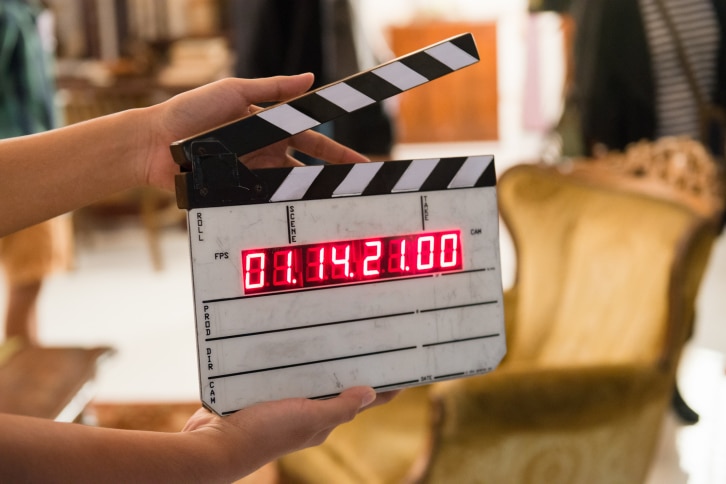 I'm 19 years old, from Dublin and I'm a filmmaker and photographer mainly focused on music. I run a YouTube channel (youtube.com/c/ChristianTierney) where I upload intimate live performance and interviews with musicians. I'm delighted to have just hit 6 million views on the channel. In the last few years I've been lucky enough to work with some incredibly talented artists like James Bay, Macklemore, Gavin James, The Staves, Rhodes and loads more. I also have a strong emphasis on featuring new, up and coming artists who I believe are amazingly talented with the aim of giving them a platform to be discovered by fans of the major artists who I've featured.
When I was 10 years old I got a Sony Ericsson mobile phone which had an app called Video DJ that allowed me to film and edit little videos, this was my first experience with filmmaking. I was instantly intrigued so I recruited all of my friends on my road to star in little films I directed. I started skating soon after that and I saw the older guys filming each other doing tricks so they could show other skaters online. I obviously wanted to do the same so I borrowed a camcorder my dad had on loan from work and started making skate videos in Windows Movie Maker.
Over the next couple of years I got more and more into the filmmaking side of things and became less interested in skating, I just wanted my videos to look stylish and be edited properly. Music has always been a huge passion of mine so when a random musician from Dublin saw one of my skate videos online when I was 14 and asked me to make him a music video, I knew that this was something I'd love to do. At a young age, this gave me an excuse to take filmmaking more seriously and combine my two passions. I very quickly became obsessed, spending hundreds of hours on YouTube watching tutorials on cinematography, lighting, cameras, effects, settings, editing and colour grading.
I started making music videos for upcoming artists around Dublin and I made some short films which I eventually entered into Fresh Film Festival, an absolutely incredible festival for young filmmakers held in Limerick. Here I met other people my age from all over the country, even people from other countries, who were also interested in filmmaking, I took part in workshops where I learned loads about the craft, and got to see my films played on a cinema screen. I'd urge anyone starting out with an interest in filmmaking to enter Fresh, the opportunities they give young filmmakers are invaluable. They even sent my films to other festivals around the world. I began taking my YouTube channel seriously about two years ago with the aim of working with my favourite musicians and sharing music I love with people around the world. This is now my main focus and I work on it full time, taking regular trips to London to work with artists and record labels in the UK as well as in Ireland.
My most notable achievements would be winning first prize at the Beijing Youth Film Festival, working with globally successful musicians, getting to hang out with Ed Sheeran backstage at Croke Park, working with Jamal Edwards MBE for SBTV, the UK's leading youth entertainment platform, and having my dream job, working for myself doing exactly what I love with amazing people.
My tips for young filmmakers:
1. The best and only way to become a filmmaker is to just go and do it
It's not something you can learn in a classroom, the only way you'll improve is by actually filming and editing in the real world. Everyone has access to a HD camera these days, iPhones shoot in 4K resolution which is insane. Almost every laptop or computer comes with free video editing software and if yours doesn't, there are plenty of free ones you can download online. There's nothing stopping you from going out and making something. Whether you get your friends to act in a short film, you make a short documentary about someone or something interesting in your area, you film people skating or dancing or playing music like I did, there's always something to film. The more you film, the better you'll get, your eye will improve, you'll start seeing shots better and you'll improve very quickly if you put the time in. Don't be afraid to experiment and try different things. There's no such thing as a right way to do things.
2. Find someone in the industry who does what you want to do and ask them can they help you
You can find anyone's email on the internet. Someone in the industry might meet you for a cup of coffee to give you advice, they might let you assist them to gain experience, or if you're lucky they might even give you work experience on a production they work on. I met David Caffrey, director of Love/Hate and I asked him if he could help me in any way and he brought me on set of Love/Hate twice, introducing me to the cast, showing me how things are done and letting me watch him direct the show. If you don't put yourself out there and ask for help then it'll be way more difficult for you to progress. Everyone needs help in the beginning. Don't be afraid of being ignored or told no, if someone says no then you're no worse off than you were before or if you hadn't have asked.
3. Watch YouTube tutorials
Lots of them. Almost everything you can learn in film school can be learned on YouTube for free in a fraction of the time. Some good places to start are Film Riot for effects and techniques, and Philip Bloom for knowledge about equipment. I learned almost everything I know from YouTube. There are hundreds of episodes of Film Riot so you can learn basically anything you need to know. Casey Neistat is an amazing filmmaker to learn from on YouTube too, definitely check him out.
Take inspiration from other filmmakers, but never copy. There's a difference. When you're starting out it can be very helpful to try and copy what other people do as a practice exercise to learn techniques, and that's fine, but never blatantly copy other people's ideas.
4. Put yourself out there
Search the internet for other young people interested in filmmaking and make friends with them. Go to events and festivals like Fresh to meet other filmmakers. You won't be amazing at everything, if you love directing but hate sound and editing, you're sure to find other people your age who are great at those things. Filmmaking isn't a solo activity, you need others to make it work. It's not as fun by yourself either.

If you are interested in filmmaking you should enter the Fresh Film Festival.
Our work is supported by