Leaving Cert advice: You're on the home stretch
Hazel gives her 5 tips to surviving the final few weeks of the leaving cert
Written by Hazel MacMahon
Voices - Advice
Young people share advice based on their experiences.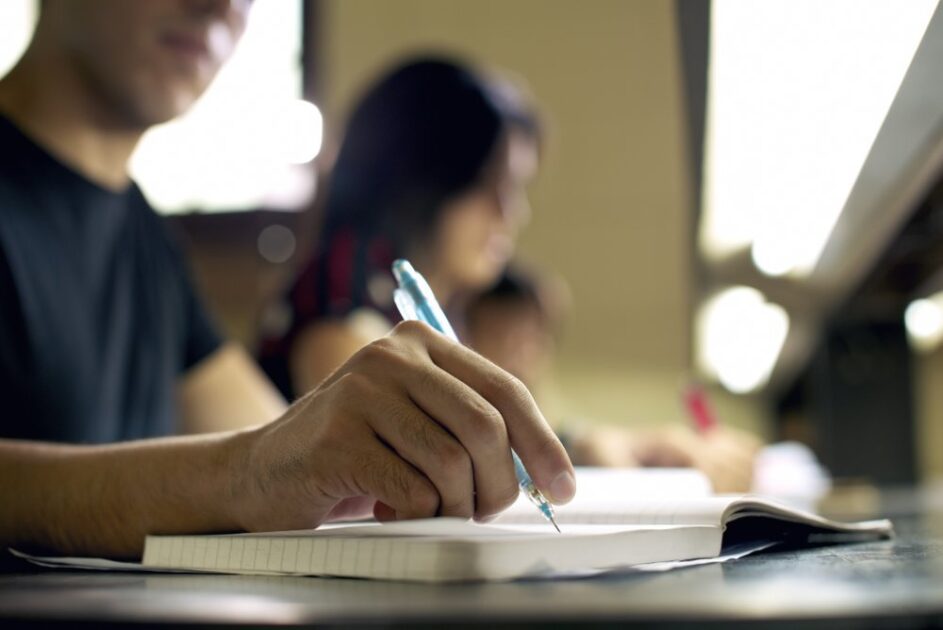 I know there are already many articles regarding this topic on SpunOut.ie, but really, there can never be enough. This article explains five things which made the final weeks before the Leaving Cert more bearable for me last year. I want to impart some of my wisdom so hopefully you feel better equipped to tackle the exams in June.
My Leaving Cert year was made a great deal harder by family grievances. Both of my grandparents got sick around September of sixth year and everything spiralled from there. I won't go into too much detail, as I've already written about it in another article, "Losing My Grandparents", but my nan died in February, the night before my last mock exam, and my grandad died the end of May, about a week and a half before the Leaving. While I appreciate this is certainly a different experience to most in sixth year, it made me realise a lot of things. I had to learn how to utilise these weeks coming up to the exams as I was battling emotional trauma as well as the stress of the Leaving. I had worked hard for two years so I could do well and, ultimately, I knew there was no way I could give up, as much as I wanted to.
So here's my advice:
1. Make a timetable and stick to it
Firstly, make a solid timetable and work out exactly what you will study every day in the weeks before the Leaving. It is vital you schedule in breaks. Don't say you'll do a million things in one day because you'll just be annoyed with yourself for not getting through it all. Enjoy your Graduation and last day of school. You will never forget these final memories you made in school. Don't feel guilty for having a good night out because you'll get it out of your system and then be ready to tackle the next few weeks of study.
2. Learn when to take a break
Secondly, if you begin to feel overwhelmed while studying, just stop. I know that probably sounds a bit stupid, but hear me out. If you feel momentarily stressed and incredibly unproductive, it's more efficient to acknowledge that and take a break. Go for a walk. Listen to summer music. Watch TV. Think about the day you'll walk out of that last exam. Your mental health is far more important than any exam. Trust me, after you take a time out, you'll be ready to get back to work and actually get things done. Doing this definitely saved me from a lot of mental breakdowns and I still do it now whenever I feel anxious or stressed.
3. Download a countdown app
Thirdly, I'm sure most of you have already done this, but download a countdown app. Normally I'm against this, as I don't think you should be counting down seconds from your life, but in this case it's necessary. You'll be surprised how quick it comes and goes. And when you walk out of your final exam and see "FREEDOM FINALLY" and the emoji of the woman dancing in that red dress (you know the one I'm talking about), you'll feel euphoric. Nothing, and I repeat nothing, feels as good as that moment.
4. Have some chocolate
If you want to eat a chocolate bar, just eat it. Life's too short and the LC is too brutal not to indulge in little things that will make you feel a lot better. Obviously this is all in moderation. As long as you don't overdo it, you're grand.
5. Don't be afraid of a motivational quote
And finally, while this sounds very cringey, look up motivational and inspirational quotes. Anyone who knows me will tell you I'm obsessed with them. There's not a lot that a nice quote can't help. Tumblr and Pinterest provide plenty. Save them on your phone and read through them whenever you feel like it's all a bit too much. You'd be surprised how just a few words can make you feel so much better.
Doing these five things in the weeks before the LC helped me endure the emotional turmoil from exam stress and also the passing of my grandad. I am not going to lie to you, it was an awful time in my life, but guess what? I got through it. And if I could, with everything else going on in my life, so can you.
I'm writing this now after a year in college and finally feeling like I'm myself. I can barely recognise the person I was last year. I'm not telling you this to make you envious, but rather so you can realise it gets better. You will get through this. It will all be worth it when the invigilator says time's up on your last exam, and all you can do is smile sheepishly.
Just remember, this too shall pass.
Our work is supported by