5 sports stars who have come out as gay
Is it easier for sports stars to come out now?
Written by Brian Manning
Voices - Experiences
Young people share their personal experiences.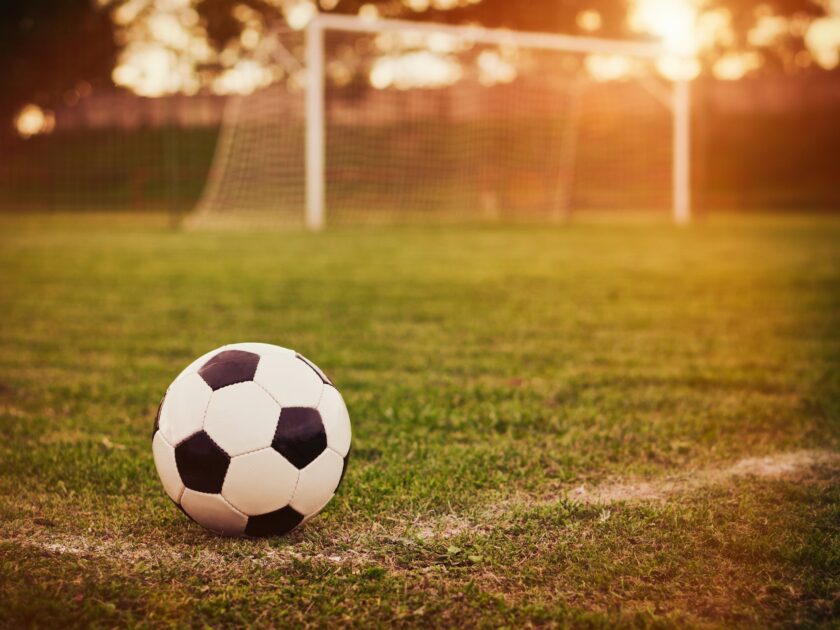 In today's world the stigma surrounding the LBGTI+ community and coming out as a member of that community is lessening every day. In the world of sports, where athletes, particularly male, are seen as tough, masculine and fearless, coming out can be a very daunting thing to do. However more and more sports stars, current and former, are coming out as gay and encouraging others, both athletes and non-athletes to do the same. The more people begin to accept themselves for who they are, the more others learn to accept them and further reduces the stigma surrounding the issue.
Here are 5 top sports stars who have openly come out as a member of the LGBTi+ community.
Donal Óg Cusack is a former Cork Hurler and hurling coach. He is widely regarded as one of the best goalkeepers of his generation. Born in Cloyne, Co. Cork, in 1977, Donal was born into a strong hurling family. He progressed quickly through the ranks of the Cork hurling team and won 5 Munster titles, 3 All-Irelands and 2 All Stars.
In an interview with the Irish Mail on Sunday in 2009, in the lead up to the release of his autobiograghy, Come What May, Cusack came out as gay. In the book he writes:
'I know I am different but just in this way. Whatever you may feel about me or who I am, I've always been at peace with it.'
Gareth Thomas is a retired Welsh rugby player. Born in Sarn, Wales, in 1974. He appeared on the Welsh International rugby scene in 1995 with his debut coming against Japan. Over the next 12 years he would go to make 100 appearances for the Welsh team, be selected for the 2005 Lions tour and the 2008 Barbarians tour.
In 2001, Thomas married Jenna Thomas. They filed for divorce in 2007 and it was finalised in 2009. Later that year Thomas came out as gay. This made him the first openly gay rugby union to play the sport professionally. He said in an interview with the Daily Mail: 'I don't want to be known as a gay rugby player. I am a rugby player, first and foremost I am a man'
Thomas has said that he hopes the fact he has come out shall encourage more rugby players to accept themselves and follow in his footsteps.
David Marquette Kopay
Kopay was one of the first professional athletes to come out as gay. Born in 1942, he was a running back in the NFL for 8 years. He attended Notre Dame High School in California. His biography, The David Kopay Story, became a bestseller when it was released in 1977. In 1986 he revealed he had a brief affair with Jerry Smith, also an NFL player, who died that year of AIDS-related complications without having ever came out as gay.
Kopay joined the Federation of Gay games as a Gay Games Ambassador and came to the Gay Games VII in 2006 and was an announcer in the opening ceremony.
Valerie Mulcahy is a Gaelic footballer who played inter county football with Cork. She retired from football in 2016. Over her career she won 10 All-Ireland titles, 9 Division 1 titles and much more. In 2015 she became the first female star of the GAA to speak out about her sexuality. She says in a documentary on RTE about Donal Óg Cusack that when she was younger she didn't want to be gay, but she learned to accept herself for who she was.
She is also a secondary school teacher and is an executive of the Ladies Gaelic Players Association.
Hitzlsperger was born in 1982, in Munich, Germany. He was a professional footballer who played for Premier League teams such as Aston Villa, West Ham and Everton, and the German National team.
In 2007 he split from his girlfriend of eight years, a month before they were due to get married. On January 8th, 2014, he came out as gay. He said he had only discovered sexuality in recent years.
Over the course of his career, Hitzlsperger won the Bundesliga in 2007 with VfB Stuttgart and racked up 52 caps for the German National team, appearing at the 2006 World Cup and the 2008 European Championships. In 2013 he announced his retirement after a string of injuries.
Our work is supported by