How the housing crisis is impacting students
With expensive rent, and unsafe living conditions, finding somewhere to live as a student can be difficult
Written by Anonymous
Voices - Experiences
Young people share their personal experiences.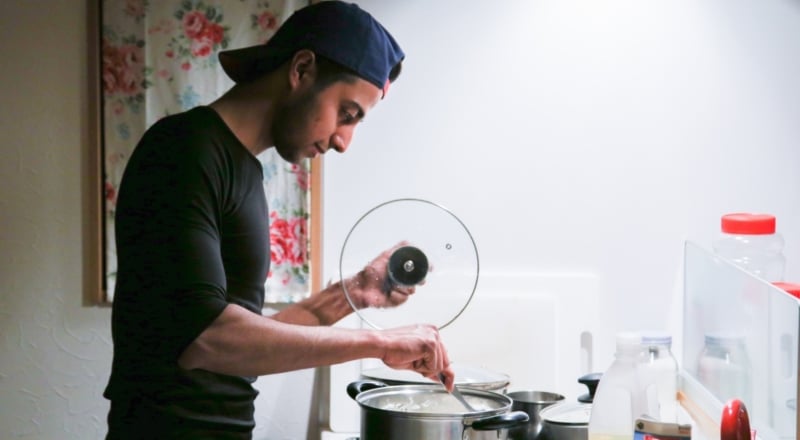 Thousands of college students became renters for the first time in September 2019, and thousands the year before that and so on. This is a completely new experience to us; whether we're in student accommodation, in digs or if we're in the private rental market, it is a big difference from living at home, and we get the pleasure of having this experience during a house crisis, lucky us right?
Support for students
In November 2019 there were over 400 homeless people in Cork at the time, but this doesn't include students that have to couch surf just to educate themselves. The same month, UCC was the first university in Ireland to set up a food bank on campus. This was after UCC's decision to raise student accommodation rent by 11.5% in the same year. "The need for food banks on college campuses is indicative of the rising cost of living for students" said Naoise Crowely who was the Student Union's Welfare officer at the time. The SUSI grant that students receive has not increased since 2012 and therefore does not reflect the cost of living students face today.
For my first year of college, I travelled up and down everyday, which was four buses a day. I had absolutely no social life and it was exhausting. At this time I could not afford to live in Cork either in digs or privately, and since it was a PLC there was no student accommodation. Then when coming into UCC I was living less than 45km from campus so it was extremely unlikely I'd get into student accommodation, even though I have a physical disability so traveling was hard and buses were unreliable. This forced me into the private rental market. Thankfully, my partner and I decided to move in together, otherwise I couldn't afford to live in Cork.
Unsafe living conditions
This is the case for a huge number of students, they are forced to commute to college everyday on an unreliable public transport system due to the lack of resources the college has when it comes to accommodation. Another side of the housing crisis for students, is that many of us are unwillingly shoved into unsafe living conditions. There are a wide range of these types of situations, such as having silverfish in the room, walls covered in mould or creepy roommates. Students all over Cork are paying a really high amount of rent to be in these situations, and would even call themselves lucky because they have a roof over their heads.
In November 2019, the average rent in Cork City was €1,372 a month. In and around the city centre the majority of houses have two bedrooms so if a student was to rent one room it would cost them €686 a month – very few students make this much money a month due to being in college full time. How are we supposed to afford rent? Nevermind including utilities, food, and any other expenses. When I first moved to Cork in September with my partner, we were paying more than €680 a month, but it included our utilities. The only reason we could afford this is because he works full time. However, we lived in a very unsafe situation. Our housemates, another couple, seemed nice when I went to view the room. It wasn't exactly a very clean house but it would do, and we were happy to have it, but once we moved in the problems started.
What happened throughout the four weeks was traumatising. I had never seen such a huge amount of drugs in my life. It was scary and I was afraid of somebody getting hurt at their huge parties in this small city house. I was lucky that I was able to move back home and travel to college again for a few weeks until we found somewhere better, but it got me thinking about the people who do not have that option. My family home is close to Cork and I had the option of traveling, but many students in UCC are forced into situations like the one I was in.
We need to find a proper solution
I can't bear to think about it for too long because these people are suffering, just like the thousands of homeless people across our country, and it breaks my heart. We need definitive action from a stable Government on our housing crisis. We need a rent freeze and lower student accommodation. We need compassion for people across Ireland and we need it now.
Our work is supported by