My experience studying journalism
Kat dropped put of her first course but has found a passion for journalism
Written by Kat O'Connor
Voices - Experiences
Young people share their personal experiences.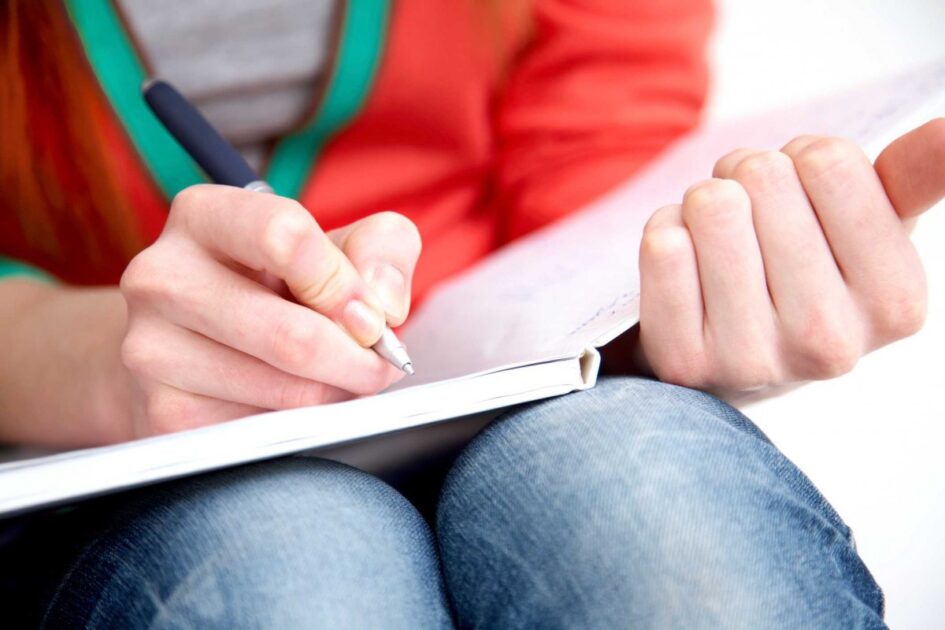 I knew I wanted to write as a profession since my primary school days. I used to spend my free time writing stories about a Koala named Jack. My eight-year-old self was convinced that it would be on the best seller's list alongside my first literary inspiration, Jacqueline Wilson. Writing has always been my biggest passion in life. It's always been something I adored with every ounce of my being. My life as a wannabe columnist, hopeful author and journalism student has been incredible so far, but it hasn't always been smooth sailing.
I was left gutted and disheartened by my CAO offers back in August 2013. I missed out on a place in a Level 8 Journalism course that I dreamed of doing. In the end I made a panicked decision and accepted the only other offer I had, which resulted in me attending a course that I had very little interest in. I spent a handful of months in that course until I couldn't take it anymore. I had no passion or love for it, so I gathered up the courage and dropped out. Dropping out of a course was a nerve wrecking thing to do, especially as I was only 19 years old. However, it ended up being one of the best decisions I've made in my 22 years on this planet. I wish somebody told my past self that dropping out of a college course does not make you a failure. It takes a lot of courage to make such a big decision like that. It's terrifying, stressful and emotional; it takes a lot out of a person, but in the end it has a far better impact on you than you'd think.
Attending a course that you don't enjoy or care about is no good for your mental health. You're supposed to enjoy college; lectures should intrigue you, you should look forward to attending modules about your favourite topics and you should be travelling in on the bus feeling calm and not full of dread. I know how high the points are for journalism courses in Dublin so if you don't get a place in one you need to remind yourself that it is not the end of the world. What I didn't realise is that there are so many options out there other than degree courses in the top Irish colleges. I'm currently studying journalism at the Ballyfermot College of Further Education and I am so pleased to say that. My love for journalism has grown and grown, especially over the past year. The course has helped me develop my writing skills, my interviewing skills and has strengthened my love for writing. Being passionate about what you study is key. We're constantly reminded about how tough it can be to break into the industry, but it is possible.
One of the best things I did to help establish myself as a writer and journalist was setting up a blog. I have been blogging for a little over two years now and it's one of the best ways to practice your writing. I mainly blog for myself so I can develop my writing skills because practice makes perfect. I put a lot of love and care into my little blog. Setting up a blog is a great thing as a writer because it gives you the freedom you may not have in work or college. It also looks great on your CV because it shows employers that the passion and motivation is there. This will help when seeking internships at fashion magazines or work experience at your local newspaper. Another beneficial thing about blogging is the fact that your work is getting the exposure it needs. Employers may stumble across your work online and will fall head over heels in love with your writing style. It's a simple yet beneficial way to get your name out there, but make sure you stay true to yourself. Write from the heart about things you're interested in and care about. Honesty is the best policy.
Work experience is always key. During the summer I hopped on a train down to Cork where I worked at the West Cork People newspaper for a week. It was an experience I will never forget and one that has strengthened my hope for a future career as a journalist. Working at a newspaper or magazine or online site will give you the raw experience you need. It gives you a realistic and true look at what it really is like working as a journalist. It also throws you in at the deep end which is one of the best things as it gives you a well needed shock and a confidence boost. I remember on my first day I was told to go interview an archaeologist who had recently retired. I had no questions prepared so I had to think fast and remain calm. The interview was a huge success and I felt so inspired and ecstatic on my way back to the offices. It showed me that I do have it in me to work under pressure and to think on my feet. One thing to remember is that you should always believe in yourself. Self belief is key. If you don't believe in yourself, who else will?
One thing I try to do is to write every single day. I know it's tricky to find the time between work, socialising and college (and binge watching Parks and Recreation) but try your hardest to write something whether it's a serious article about Ireland's education system or a fashion piece about Debs dresses. Writing is an amazing thing and thanks to the internet it is so easy to share our words with the world. Don't be afraid of constructive criticism, don't be afraid to share your opinion, don't be afraid to share your work with the world. Expose it and show people the skills you have. The more you share the more attention you will get. Patience is key. Challenge yourself. Send stories to editors. Write blog posts. Work at your local paper. Do whatever you need to to achieve your dreams.
If you have the skills, the passion and the love for journalism then jump in with both feet and don't look back. Work your hardest. Write as often as you can. Believe in yourself. And most importantly do not let fear rain all over your hope for the future.
"I am not afraid of storms, for I am learning to sail my ship."- Louisa May Alcott.
Our work is supported by