Volunteering with Barretstown was a life changing experience
Roisin talks about the magical experience she had volunteering with children, teenagers and adults
Written by Roisin Murphy
Voices - Experiences
Young people share their personal experiences.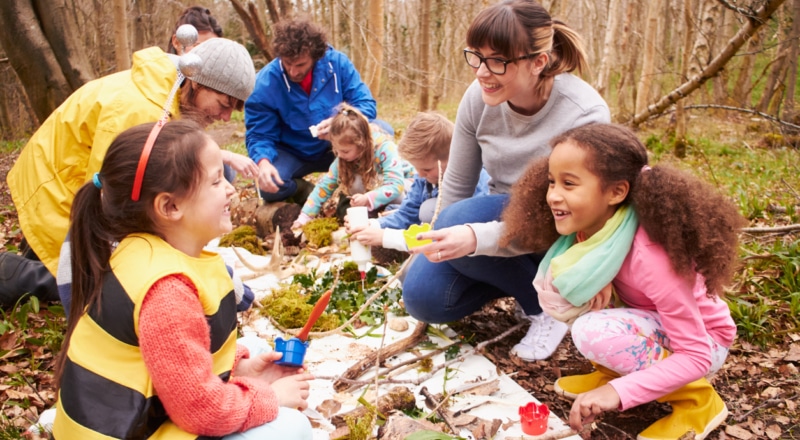 When I first arrived to volunteer at Barretstown, I knew it was going to be a positive, enjoyable experience. I had looked over the website, probably about 30 times. I had packed, and unpacked, and repacked. I was nervous for sure, but excited. Yes, I knew it was going to be enjoyable, I knew I would have a good time, but I had no idea that Barretstown would change my life.
Barretstown is a camp in Co. Kildare that provides weekend and summer camps to children, teenagers and their families who have experience serious illness in their lives. It was founded in 1994 by Hollywood actor Paul Newman, and is part of the SeriousFun Children's Network, with similar camps in other countries across the world.
Barretstown gives a chance to these children and their families to just let go and have fun again, and it's a huge honour to be able to be a part of that and to enable children, teenagers and families to have fun, to forget about the reality of hospitals, appointments and medications, and to live in the 'happiness bubble' that I've come to know camp as.
One of the first things that struck me about camp is the positivity that radiates from every single person there. Nobody is too busy to give a helping hand, and if they're not able to help for whatever reason, you can guarantee that they'll find someone that can. Every single person is made to feel valued, no matter what they have to bring to the team. The unconditional support from every staff member and other volunteers is amazing. During each camp, volunteers are encouraged to write 'warm and fuzzies' for each other, which are little messages to someone to encourage them, praise them and to make them feel valued, supported, and well, warm and fuzzy! At the end of the camp, each person receives all their warm and fuzzies to keep, and is a great way of remembering camp, or to cheer yourself up on a bad day.
The positivity of the campers is incredibly inspirational. They truly do not let any of their past or present illnesses define them or hold them back from anything. In fact, illness is rarely even spoken about, and if brought up it's always by the camper themselves.
I learned that it is actually possible to survive without technology, and even when I had a chance to look at my phone, I was too busy chatting and laughing with other Caras (Irish for 'friend', and what staff and volunteers are called in Barretstown), to even care who had a Snapchat story up, or who just posted on Instagram.
Barretstown lets you remember what it's like to be a kid again, and the sillier you act, the better. Once campers see you letting yourself go, being silly, and having fun, they'll definitely follow your lead!
I know it sounds cliché, but you're not the same person leaving Barretstown as you were going in. I volunteered for the first time in July 2018, but before that, I was definitely at a low point in my life. I felt lost and depressed, and that I lacked a purpose. Parents of children that come to camp always say that once their child came home from camp, they were themselves again. They were happy. But that's also what my family said about me once I came home. I felt like me again. There's one word that sums up Barretstown, and that word is 'magic.'
Our work is supported by