What I learned from my lockdown breakup
Keara talks about positives steps you can take in your life after dealing with a breakup
Written by Keara Caul
Voices - Experiences
Young people share their personal experiences.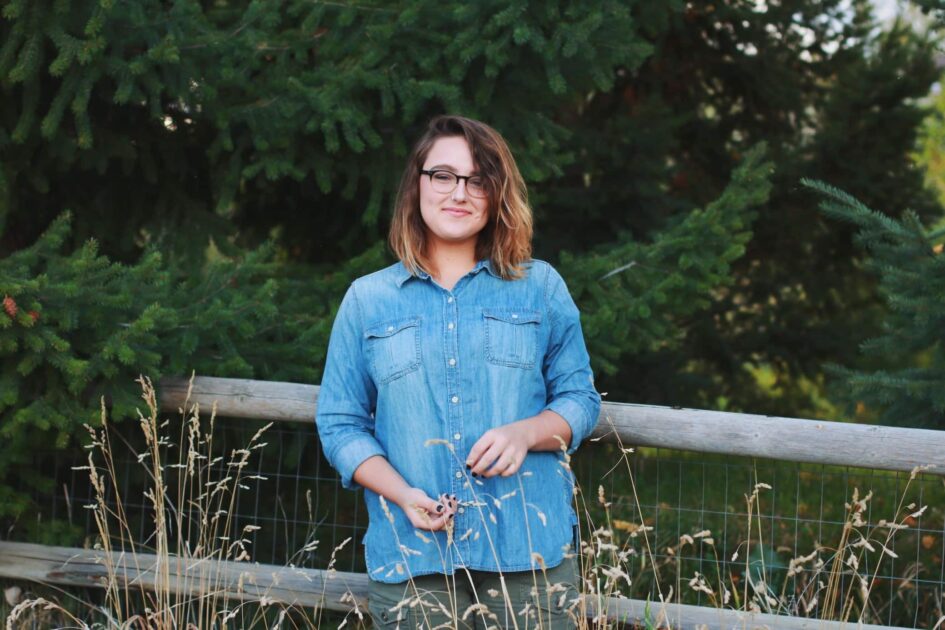 No matter what age you are, the breakdown of a relationship you have with a significant person in your life is difficult. This can include both romantic relationships and friendships.
I was in a relationship for 3three years with someone who I thought was my "soulmate", someone who I saw myself spending the rest of my life with. He was my best friend, my boyfriend, my whole world if I'm quite honest. With the current situation going on in the world, we didn't get to see each other much and our relationship felt the impact of that.
My breakup during lockdown
It was coming towards the end of the second lockdown. I remember because I had a very important meeting that evening. I was facilitating a really important Zoom focus group. The meeting was particularly important for me as it was my first big task and I wanted to do well. The afternoon of that meeting I just had a massive argument with my then-boyfriend and we decided to break up.
I was devastated, I felt completely deflated. I was angry, upset, overwhelmed, and confused. I had no idea what to do, all I knew was I had this huge meeting in about two hours time that I had to do really well in. I ran home in tears, put my makeup on, and prepared for my meeting.
It took everything I had in me to be professional and hold it together until after the meeting. I am super lucky that I did that meeting in a supportive environment with a person I could trust to vent to afterwards.
I was struggling and felt very alone. I felt like I had no one, but then I saw something online and it gave me perspective, "Everything happens for a reason, what's meant to be, will be." This made me see that the path panned out behind me has been difficult and the path panned out in front of me is going to be difficult but it's full of support along the way.
Using this time to take a look at my life
So I took a step back and looked at myself and my life without the rose-tinted glasses, and I saw what I didn't like about my life and what I wanted to adjust. I realised that this was now my first time being alone for the last five years and I'm only 19. I decided that I wanted to become a better me, to help people, to do things that I love without being held back.
So I began to do simple things. I reconnected with old friends, kept in contact with friends and family more often. I started reading some self-care books in the hopes of having a healthier mindset and outlook. I started to go on walks and work out because I wanted to be healthier and become fitter. I then decided to give back.
Supporting others through the tough times
I wanted to give back to all the people who helped me through my tough times and I wanted to help people get through things I had gone through. I started to volunteer in my local youth service. I applied to be a part of SpunOut.ie's Dublin Action Panel and that was accepted. I felt accomplished and happy. I could finally do some good, I could help young people, I could be a voice for young people.
The end of my relationship in lockdown gave me the opportunity to sit down and focus on myself. It was an opportunity to set goals, figure out where I want to be and why I'm not there yet, and what I have to do to get there.
My advice
My best advice is to let yourself feel your emotions, take notice of them and express them. Acknowledge that they are there but try to take the emotions and channel them into doing something to benefit you. For example, journaling, playing a sport, doing something you love.
Communicate with your friends and family, people you trust, people who will support you in anything you choose to do. Breakdowns of relationships of any sort are extremely difficult, especially during lockdown, so try to use this time to take some positive steps in your life.
I'm lucky to have the people I do around me to support me. This experience has shown me the value of focusing on myself and learning to love myself. As RuPaul himself says "If you can't love yourself, how in the hell are you gonna love somebody else?
Our work is supported by