What to do if you're unsure of your course
It can be hard to know which is the right course for you
Written by Ruth O'Dea
Voices - Experiences
Young people share their personal experiences.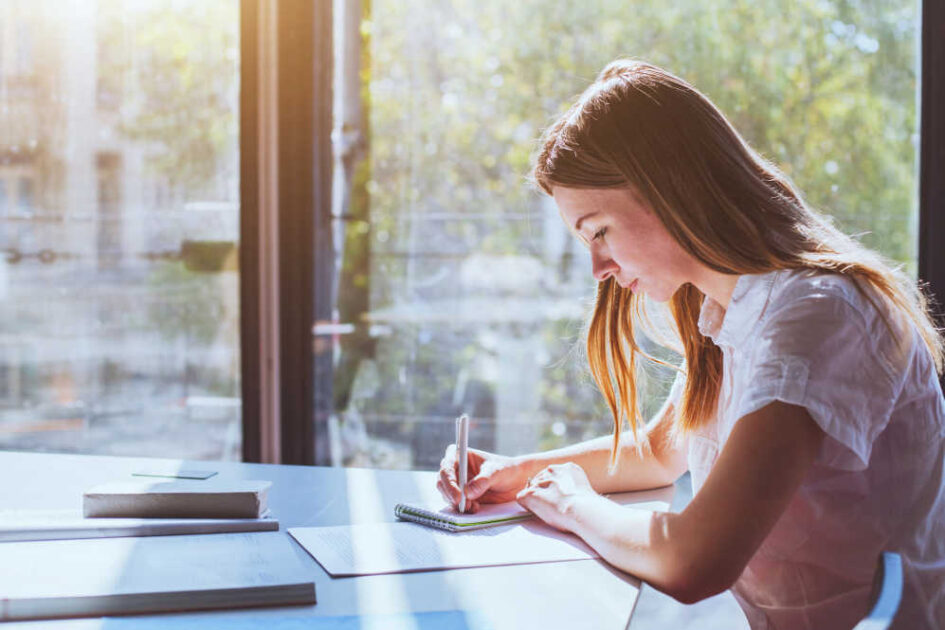 What can you do if you are unsure of your course? College can be the most amazing few years of your life. You get to meet new people, have your own independence and start to make the world your own. Picking a course that you like and are interested in is vital to having a good college experience. Seems obvious right? But if you find yourself in a situation where you don't know if the course is for you or if it is too hard it can have a serious knock on effect on your mental health.
After getting a place in Arts in NUIG I moved to Galway, met my amazing friends that I still have today and somehow managed to pass first year. Every few weeks during that year I saw people drop out and wondered plenty of times if I should do the same. I wasn't really enjoying my course but I didn't know where to go to ask for help and thought that all would be fine so I plodded through first year and somehow managed to pass the year.
Come second year, we had to pick two subjects to continue on with. Psychology was the one subject I had always loved. There are only 100 places in Psychological Studies in second year chosen from your first year grades. I was lucky enough to secure a place and thought, "if I keep with this, everything will be fine, I will be happy, things will be different this year". Irish was the other subject I chose as I had thought I might like to be a primary school teacher and I had liked the subject in school.
The first three months of second year were fine. But then I began to stop going to Irish lectures, not because of a sore head from the night before or because I couldn't be bothered, but because I was afraid. I found Irish so difficult. I could not understand anything and everyone else seemed to be streets ahead of me and I ended up hating it. So instead of asking for helped I stopped going to Irish. I nearly pretended I wasn't even studying it! I still loved Psychology but every time I was in a Psychology lecture or doing an assignment all I could keep thinking of was, "if I can't do Irish I can't pass the year", which was true, and that I would be a failure. Then finally, I stopped going to college and spent my days in bed for the next four months.
By this stage, it was the end of April, I had deferred all exams and assignments for both Christmas and summer sittings all unknown to my parents! I was so stressed at this stage I hated my course, had failed the year without doing any exams and I had no clue what to do. With the help of two brilliant friends, my cousin and aunt, I was able to explain everything to my parents. What I was afraid of I don't know. They were so good about it all and all they wanted for me was to be happy. We decided the best thing to do was to take a year out, something I thought I would never do. Taking this year out has been without doubt the best thing I have ever done. I spent the year travelling, working and researching things I would like to do.
I am now returning back to NUIG to study Sociological and Political Studies and Psychological Studies then hoping to go on to do Occupational Therapy. Hindsight is great. But looking back on it now, if I had talked to someone before Christmas of first year, it would have made such a difference. I should have taken a year out then and went back the following September when I knew what I wanted to do. What I lacked in first year was a focus. For me personally I can't do something for the sake of it. I need a reason, a focus. I can't stress enough is how important it is to study something you like. It has such a huge impact on your happiness and mental health. It is also OK not to know what you would like to do. There are so many different jobs out there that there is something to suit everyone.
How do you find out what you would like to do? Work experience, job shadowing, talking to people in a particular job/course that interests you and you can have until the end of September to pay college fees so you try out your course to see what it is like. If, like me, you find yourself in a position where you don't like what you are doing ask for help. The colleges have such amazing services and support systems. I found the doctors and counsellors in NUIG so good to help me see what it was I didn't like about the course and what my options were. There are so many people in college who would only love to help you. And finally, there have been, there are and there will be so many people in the same position as you. You are not alone in this.
Our work is supported by