10 books for all occasions
Who doesn't love a good book?
Written by Anna Carnegie
Voices - Opinion
Young people share their point of view.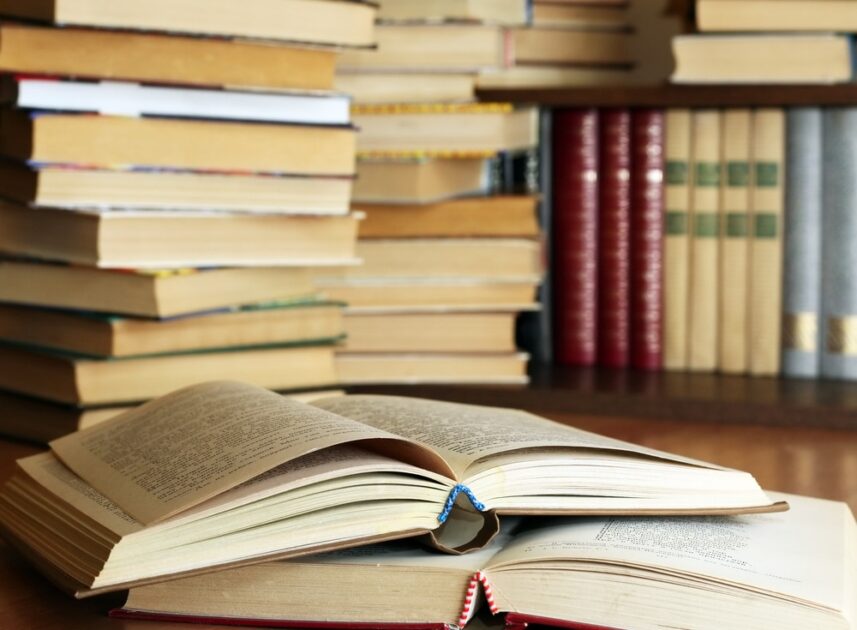 To read when:
Whether it's someone at work, a close friend or family member, we've all been in a position where we just don't seem to measure up. Spare a thought then, for the narrator of Du Maurier's story (who we aren't even given the name of) who goes to live in her formidable husband's estate only to be reminded at every turn of his late wife – the aforementioned Rebecca. This is first and foremost a suspense novel, and manages to beautifully build the tension over the course of the story.
Procrastination: unless you have superhuman willpower, you will have fallen victim to it at some point or another. Well – fear not! This book is on hand to help. I am not normally a huge self-help book enthusiast, but for The Now Habit, I will make an exception. Importantly, not only does Fiore talk about the benefits of making and sticking to a work schedule, he also highlights the importance of balance – taking a well-earned break is key in ensuring top-notch productivity.
As with the self-help books, romantic novels aren't top of my 'to-read' list, Nicholls tale however, is something a little bit different. It tracks two people – university friends who had a bit of a fling – over twenty years, catching up with them on one day in July to see how their lives are progressing. It's a highly original idea for a story and will have you laughing out loud and crying buckets in equal measure.
OK, so not one book, but seven. Nonetheless, if you haven't already experienced the magic that is these books, I urge you to do so. Now. Whilst they can be enjoyed at any age, I will always be indebted to J.K Rowling for introducing countless children to reading. The books are not only gripping, moving and incredibly well-written; they also provide a comforting sense of nostalgia for those of us to whom the annual midnight bookshop opening is a much cherished memory.
Christie is another author for whom I have a bit of a nostalgic fondness. Although I am not such an avid reader now, I highly recommend the majority of her books to anyone in search of an easy read. This particular one has the added benefits of an exotic location and the world's best detective – Hercule Poirot himself!
Although fictional, Filer's experience as a mental health nurse in the UK is clear from his understanding of mental ill health. An engaging and emotional story, with well-rounded, vulnerable characters, this makes for a gripping, informative and highly emotional read
What was that I said about not liking romantic novels?! Well, it's a woman's prerogative to change her mind, I suppose. This is another tear-jerker centring on a man who has been left paralysed in an accident, and the woman who goes to care for him. A story about love, friendship and forgiveness, this is not as light and fluffy as the title page may suggest. Never was the saying 'don't judge a book by its' cover' so accurate…
Whether or not you are in fact a woman, I would strongly urge you to read this book. Told in a semi-autobiographical fashion, Moran gives us her feminist take on the trials and tribulations of life as a lady. As ever with Moran, it's sharp, witty and gives you pause to think.
It's been a while since I've read this intricate thriller, but I love it as much as ever. Telling the mysterious story of a young boy who picks up the last remaining copy of an old book, and spends years trying to unravel the mystery and intrigue associated with its' author. Anyone who appreciates the joy of reading will fall in love with this compelling tale.
10. You have time to spare: (because you will NOT be able to put this one down): The Secret History by Donna Tartt
Boasting possibly the best opening paragraph of anything I've read to date, this book has too much going for it for it to be left unread. A former colleague recommended it to me, assuring me that I would soon be hooked – she wasn't lying! A smart, stylish thriller/coming-of-age tale, the book tells the story of a group of college friends who – in search of enlightenment and eccentric genius –end up making a terrible mistake. I won't say much more, except that I hope you take my advice and pick it up pronto. You won't regret it.
What books would make your list?
Our work is supported by