What I took for granted before the COVID-19 pandemic
Ciara talks about the little things she's looking forward to doing again in the future after the coronavirus pandemic
Written by Ciara Mannion
Voices - Opinion
Young people share their point of view.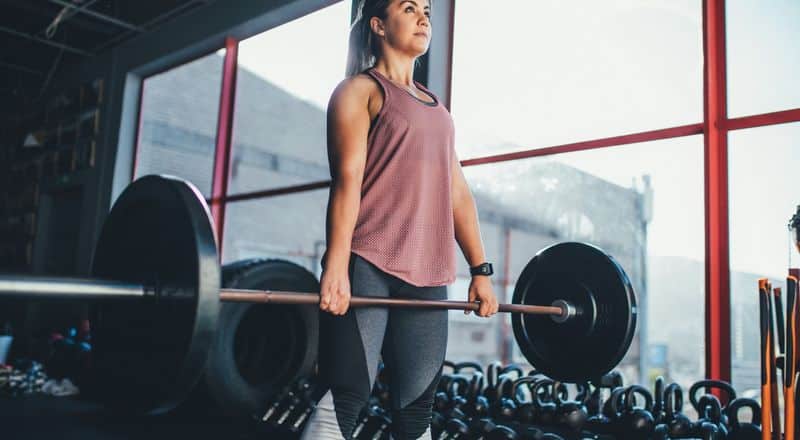 It's fair to say that many of us often overlook the simple things in life. The simple things of having somewhere to be, of making a plan and then following through, does wonder for our sense of purpose. As a result of the COVID-19/Coronavirus pandemic, I had to self-isolate for 14 days at home and fill my downtime by reading books, listening to music, talking to friends, watching Netflix and doing anything besides allowing myself to get caught in the vortex of Coronavirus anxiety. And you know what? All of that activity made me realise how many simple things I took for granted and why I should be more grateful for several things.
Here is a list of things I feel I took for granted before the Coronavirus. I'm sure we all have similar thing that we'll be more appreciative of when this is all over.
1. Social interactions
A huge part of any relationship is about being there, about showing up, about listening and about the little things. Just meeting a friend to go hang out or a hug when one is needed, really means a lot more to me now that such activities are off-limits. I have come to realise that just having someone tell me a joke, no matter how childish, feels so much better in person than it does online. I also dearly miss having plans with people, not big, life-changing ones but little things like walks and chats in a coffee shop because to me, it feels more supportive than any social media conversation.
2. Going to the gym
To tell you the truth, I had never thought a lot about what motivates me to sometimes go to the gym. I really miss having something that gets your blood pumping, especially when you've spent the past two weeks watching TV from under the covers and how important exercise is in helping you feel strong and accomplished.
3. Being in college
It's a great luxury for me to be in college, even though I often moan and groan about assignments. Going to lectures, meeting deadlines, having presentations to create and classmates to see, are things that I am beyond grateful for now. I learned that having someplace to go, like a university, is an amazing thing. Those few hours a day when you have something else to think about besides the coronavirus was a blessing in disguise.
4. Going to the shop
Is there anything more beautiful right now than the thought of a fully-stocked supermarket with shelves packed to the brim of all those bare necessities? Nowadays, the sight of a pack of pasta alone is one of the great miracles and has made me realise how easy it is to take food for granted. I can't thank the supermarket staff enough for working so hard to keep the shelves stocked at a time like this and appreciate how hardworking you are with such challenging social distancing measures.
5. Eating in cafes and restaurants
Sometimes it's all about the atmosphere, such as when you get a freshly baked bagel early in the morning and people-watch from a coffee shop. Then it's dinner time and it's all about tucking into the freshly roasted beef, topped with thick gravy, fluffy mashed potatoes and steamed vegetables from this wonderfully well-lit and nicely decorated restaurant. Or how about a few pints with some friends in the local pub while supporting a football match on TV. These are the atmospheres I can't wait to dive into and enjoy again.
Being in self-isolation for 14 days is awful. It's a full-body experience. Every nerve ending feels the strain constantly, and every second feels like an eternity in your head. But by allowing myself to lean on my family for support, their strength and love made me strong enough to endure some serious self-isolating times. Since I've finished self-isolation, I have set simple goals and am working on achieving a few of them every day, like maintaining a blog, working on my filming skills and generally inching my way back to living like normal. This is a hard time for most people and it's ok to miss thing things you loved doing before, but it's so important we stay at home and stay apart. If I can get through it, we all can.
Our work is supported by