Is Youthreach for you?
Youthreach is a programme for people aged between 15-20 who left mainstream education early
Written by spunout
Factsheet
Fact checked by experts and reviewed by young people.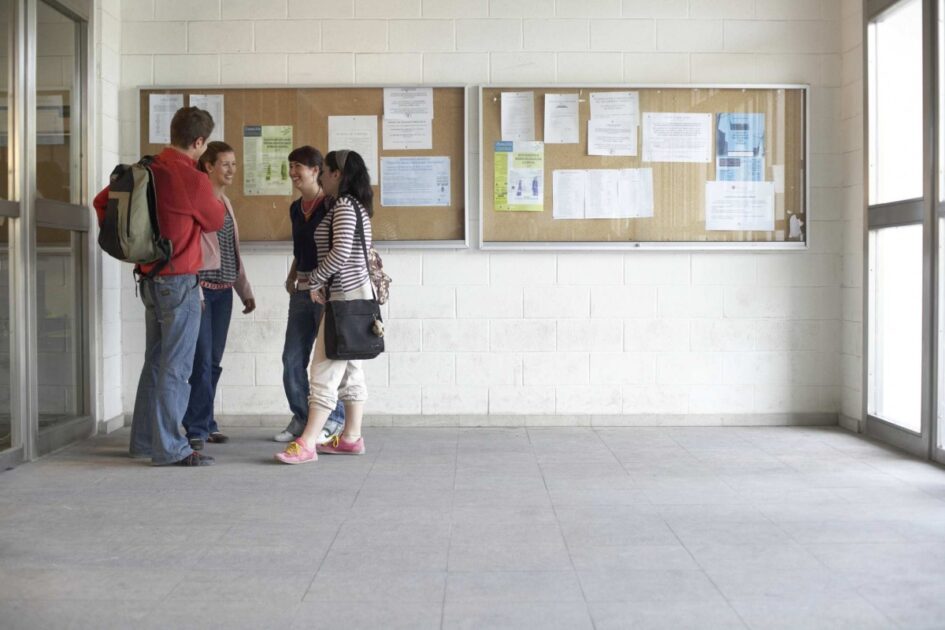 Youthreach is an education, training, and work programme for early school leavers aged 15-20 years of age. It offers support to young people to help them identify what they would like to do in adult life and allows them to gain a certificate. It operates on a full time basis and takes in new students all year round. There are 110 Youthreach centres around the country.
Why take part in Youthreach?
If you are someone who has left education early and you're looking for an alternative to the traditional school system, Youthreach might be for you. This programme can give you the opportunity to return to education in an environment you are more comfortable with, learn new skills, gain a qualification, and move towards employment.
Am I eligible for Youthreach?
In order to take part in Youthreach, there are a few requirements:
You must be between 15-20
You must have left mainstream school early
You want to further your education and be willing to commit to the programme
What is involved in Youthreach?
At Youthreach, the team will look at the individual needs of each student. They will work with you to find out what areas you would like to develop, and they will put together a learner plan based on what the centre can offer you.
Courses, subjects, and qualifications
Youthreach allows students to gain an academic certification. The programmes offered vary from centre to centre but can include:
QQI certifications (FETAC)
Junior Certificate programmes
Leaving Certificate programmes
Leaving Cert Applied programmes
Subjects covered in a general learning course might include:
Communications
Computer courses
Personal effectiveness
Woodwork
Hairdressing
Sports
Career planning
Childcare
Work experience
Maths or using numbers
Art, design, photography or other creative courses
Retail industry skills
Courses vary from centre to centre and subjects covered will depend on each indivdual's level. View a full list of courses here.
To find out what's available to you, contact your nearest YouthReach centre.
How long are the courses?
The courses usually last two years and are full-time (35 hours a week), but you may have the option of part-time depending on the course. Courses run all-year round, so you can start at any time.
Benefits of joining YouthReach
At Youthreach you will be offered a chance to:
Make new friends and become part of a team
Improve your self confidence
Engage in work experience
Be guided towards a career choice that best suits you
Access guidance and counselling
What can I do after Youthreach?
After Youthreach you are encouraged to progress further in your eduction, or begin looking for a job in the career of your choice.
Further education
YouthReach aims to set you up so that you will be ready to go onto further education by taking a Post Leaving Certificate (PLC) course or taking part in the Vocational Training Opportunities Scheme (VTOS).
Starting work
YouthReach will give you the skills and confidence to feel ready to apply for apprenticeships or start looking for a job in the area that you want to work in.
Visit Compass, created by SpunOut.ie to help you discover your path to employment.
What about college?
If college or university if your goal, you may not be able to advance straight there after YouthReach. However, there are a number of pathways to college, and something like a PLC course could be the right next step for you.
Will I get a payment for attending a Youthreach course?
Courses are free of charge and a training allowance is paid. How much is paid depends on your age. There are also special programmes for lone parents.
For more information about Youthreach check out www.youthreach.ie or find your nearest centre.
Need more information?
We are here to answer your questions and talk through your options. Our online chat service is for 16 to 25 year olds and is available Monday to Friday, 4pm to 8pm. Chat to us now about your situation.
Our work is supported by