Find out if you're entitled to work in Ireland
It doesn't matter if you're outside of the EU, you could still qualify to work in Ireland
Written by spunout
Factsheet
Fact checked by experts and reviewed by young people.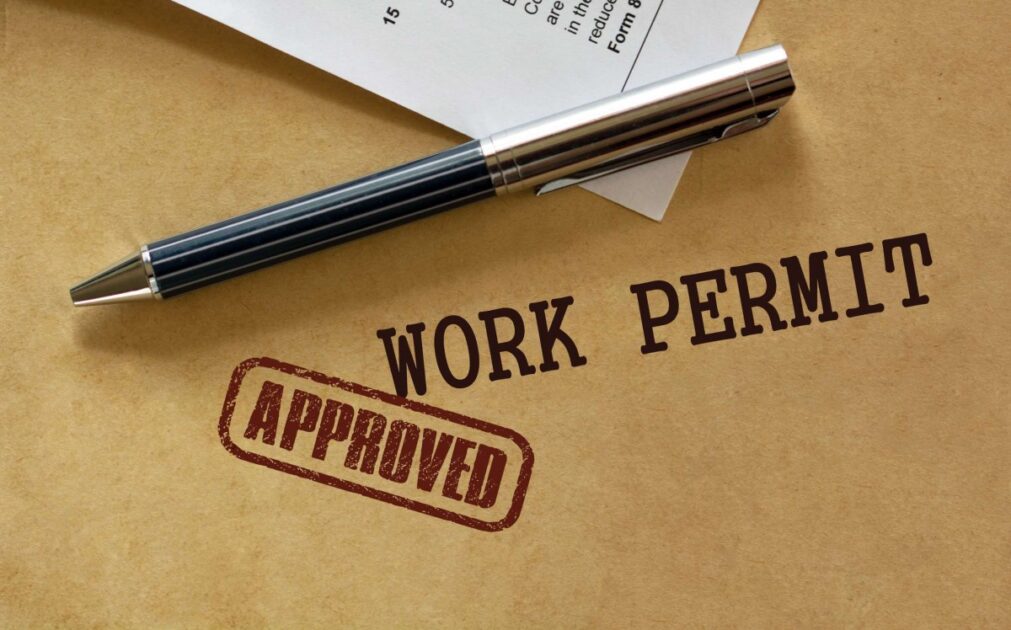 If you are a citizen of the EU you have an automatic entitlement to work in Ireland but this isn't the only situation in which you are allowed to work here. There are several different visas which can be applied for in order to work in Ireland depending on what country you are from.
Who is entitled to work in Ireland?
The following groups are entitled to work in Ireland:
Citizens from an EU member state or one of the countries of the EEA or Switzerland, and their spouses, civil partners and dependents.
People who have been granted refugee status in Ireland.
People who have been refused refugee status but have been given leave to remain on humanitarian grounds.
People who have been given leave to remain because they are the spouse, civil partner or parent of an Irish citizen.
Postgraduate students where the work is an integral part of the course of study being undertaken.
Non-EEA nationals carrying out scientific research for an approved research organisation.
The Van der Elst process generally allows a non-EEA national, legally employed by a company in an EU country, to provide services on a temporary basis to a company in another EU country on behalf of his/her employer without the need to obtain an employment permit.
The Atypical Working Scheme allows eligible non-EEA nationals to do certain short-term contract work in Ireland.
Other groups entitled to work in Ireland
Students
If you are from a country whose nationals normally require an employment permit and you are studying in Ireland on an approved course, you may take up casual work – a maximum of 20 hours a week in term time and full time during the holidays – without an employment permit.
People on working holidays
Working holiday authorisations may be issued to nationals of Canada, Australia, New Zealand, Japan, Argentina, Hong Kong, USA, Taiwan and South Korea as part of an agreement between these countries and Ireland. If you are on a working holiday authorisation you are not permitted to transfer over to a General Employment Permit.
Employment permits
If none of the above apply to you, then you need an employment permit to work in Ireland. There are nine types of employment permit. They include:
1. General Employment Permits are available for occupations with an annual pay of €30,000 or more.
2. Critical Skills Employment Permits are available for occupations with an annual pay of €60,000 or jobs with annual pay of €30,000 or more that are on the Highly Skilled Occupations list.
3. Dependent/Partner/Spouse Employment Permits are available for spouses, recognised partners, civil partners and dependents of holders of Critical Skills Employment Permits or existing Green Card permits or researchers under a hosting agreement.
4. Reactivation Employment Permits are available to foreign nationals who entered the State on a valid employment permit but who fell out of the system through no fault of their own, or have been treated badly or exploited in the workplace.
5. Contract for Services Employment Permits are for foreign undertakings with a contract to provide services to an Irish entity. These permits allow the transfer of non-EEA employees to work on the Irish contract in Ireland while remaining on an employment contract outside the State. Generally, a labour market needs test is required.
6. Intra-Company Transfer Employment Permits allow senior management, key personnel and trainees working in an overseas branch of a multi-national company to transfer to the Irish branch. They must be earning at least €40,000 a year (trainees must be earning at least €30,000 a year) and have been working for the company for a minimum of 12 months.
7. Internship Employment Permits are available to non-EEA national full-time students who are enrolled in a third-level institution outside Ireland and have a work experience job offer in the State.
8. Sport and Cultural Employment Permits are available for employment in the State for the development, operation and capacity of sporting and cultural activities.
9. Exchange Agreement Employment Permits apply to those employed in the State under prescribed agreements, for example, the Fulbright Program for researchers and academics.
Protection for migrant workers
Foreign nationals who are legally working in Ireland have exactly the same rights under employment legislation as Irish working here.
The new employment permit is given to the employee. The permit contains a statement of the rights and entitlements of the worker. The statement of rights includes the information about when and how the worker may change employment. The statement also includes details of pay, rights under the national minimum wage legislation and any deductions which it is proposed to make from that pay – for example, for accommodation. The national minimum wage legislation allows for certain deductions to be made from the statutory minimum pay of an employee if the employee is provided with board and/or lodgings.
Employers are not allowed to deduct expenses associated with recruitment from the employee's pay and are not allowed retain any of the worker's personal documents.
How to apply for an employment permit
Applications for employment permits can be made by you or your prospective employer to the Employment Permits Section of the Department of Business, Enterprise and Innovation.
If you are in Ireland and you need English translations of documents you can contact the embassy or consulate of your country for assistance.
Tax and insurance status
Depending on whether you are a permanent or temporary resident in Ireland, you tax status can change. You can read more about it here.
Need more information?
We are here to answer your questions and talk through your options. Our online chat service is for 16 to 25 year olds and is available Monday to Friday, 4pm to 8pm. Chat to us now about your situation.
Our work is supported by