Are you wearing the right size bra?
Find out where to start when it comes to wearing the right size bra
Written by spunout
Factsheet
Fact checked by experts and reviewed by young people.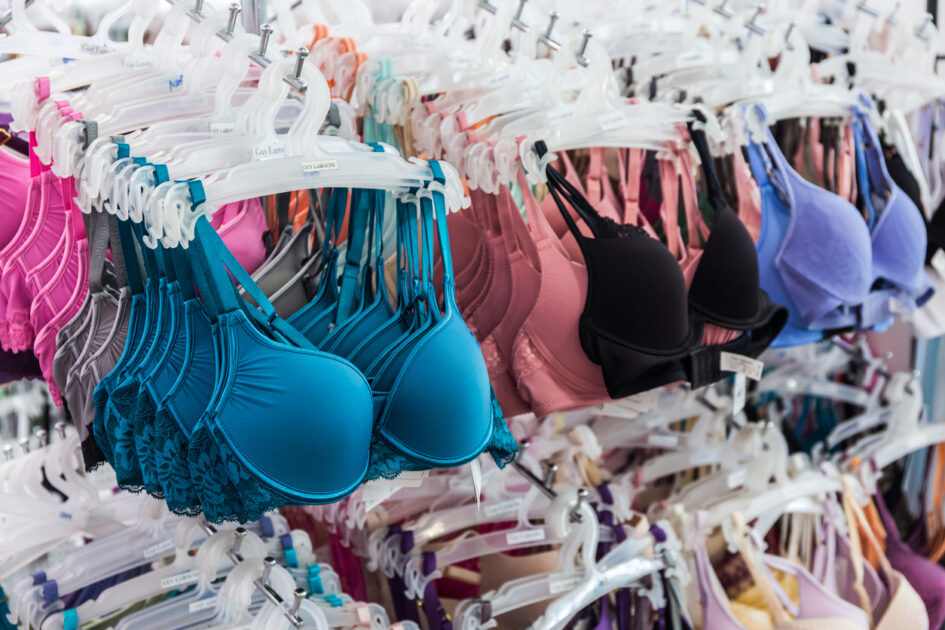 Many people who wear bras are not wearing the right size. When your bra doesn't fit right, it can elad to breast pain, back pain or a fit that simply doens't look or feel right when it's on.
Wearing the right size bra is so important for your own comfort and making sure you don't experience any problems.
How do I know if my bra doesn't fit?
Remember that different bras might not be exactly the same size, so use these points to check that all your bras fit.
Check if your breasts fit properly in the bra cup
The bra should fit smoothly over your breasts: if it wrinkles, it's too big
If your boobs are popping out the side or top of the cup, then the bra is too small
If the straps are always falling down, even when they have been adjusted to the tightest they can go, the bra is too big
The bra shouldn't dig into your skin anywhere, so watch out for red marks under your breasts or from the shoulder straps
If the back strap slides up your back, then it's too big and you need to go down a back size
If the centre of the bra between your breasts lifts up instead of comfortably laying flat on your skin, the cup size is too small
If you need to use the last hook at the back of the bra, it may be too big
If you have any pain or discomfort, it's worth remeasuring to find the right size
At different times in life your breasts will be different sizes: they change during your teen years, because of your period or taking the pill, if you lose or gain weight, during pregnancy and when breast feeding. Regularly measure your breast size just to make sure.
Getting the right measurements
You can have your bra size measured for free in most shops. Next time you're out bra shopping, ask if the service is available. You might feel nervous having another person measure your size, but they do this every day, and they have seen breasts of all shapes and sizes.
Having your bra size measured doesn't take long, and it will be worth it for the comfort of wearing the right size bra.
Measuring your breasts yourself
If you want to try doing it yourself, you will need two measurements: your ribcage/back size (30, 32, 34 and so on) and your breast size (A, B, C, D and so on).
To find out your chest size, measure directly under your boobs. Pull a tape measure around your back and right under your breasts. Make sure the tape is flat on your skin and straight across your back. Pull the tape so that it fits snugly against your skin and measure in inches.
Next, pull the tape measure around your back and the fullest part of your breasts. Make sure the tape is flat on your skin and straight across your back. Pull the tape loosely against your skin and measure in inches.
What to do when buying your bra
When you're shopping for bras, try to keep an open mind and consider your different needs.
Try on the bra
Always try on bras before buying them. If you've measured yourself correctly and the bra still doesn't seem to fit, then adjust the straps before trying a different size. Take your time and make sure the bra feels comfortable.
If you're still having trouble, ask if there is someone who does measurements in the bra department of the store.
Try different kinds of bras
There are many different types of bras you can buy, including wired and non-wired, padded or non-padded, push-up, etc. You can also buy bras made from different material. Once you know your size, choose a few different types of bras to try on and find out what is most comfortable for you.
Also pay attention to things like strap size – for example, big breasts need wide, strong straps to support them.
Sports bras
Make sure to have a good sports bra. It doesn't matter what size your boobs are, you still need to protect them from pain and sagging in the future. If you can't afford a sports bra, use a snug tank top with a comfortable bra underneath.
Our work is supported by