Sam's vegan spaghetti bolognese recipe
"This is a great recipe to defy the "vegan food doesn't taste like anything" myth"
Written by Sam Pearson
Factsheet
Fact checked by experts and reviewed by young people.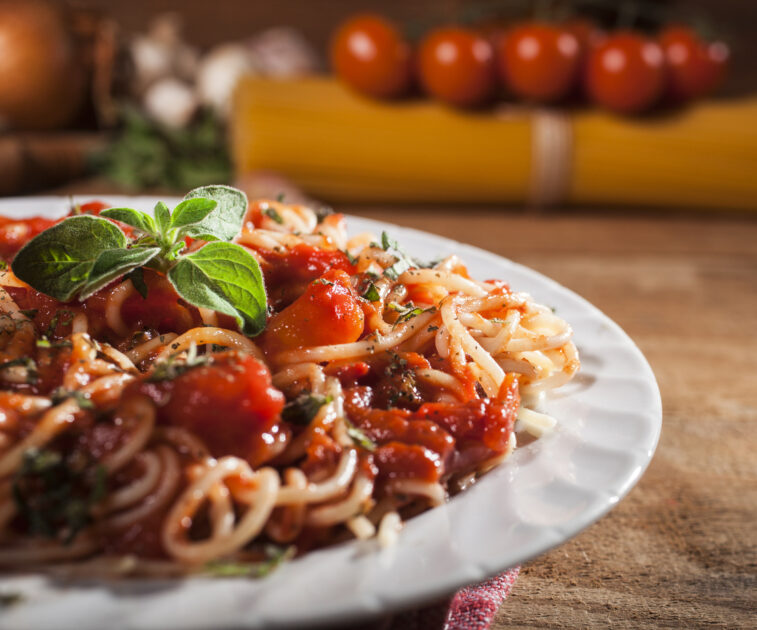 Sam runs vegan food blog greeneggs. Through his recipes and reviews, he is on a mission to show that going vegan doesn't mean you have to miss out on delicious comfort food.
This recipe has become integral in both my life and in what I dedicate my freezer space to. There's nothing quite as satisfying as making enough food for a large family and knowing you will get to do the yes I made my own lunch look over the work lunch table. Make in bulk and live your best life.
My vegan lentil dhal is the sister recipe of my vegan curry powder because one really doesn't work without the other. I know it may seem ridiculous to make your own curry powder but trust me – it is worth it. You'll see pandan is in this recipe – it's a really great addition and you can get this in most Asian supermarkets. If you're in Dublin, I recommend the Oriental Emporium by Jervis as not only are they super friendly and cheap but there's also a 10% student discount.
Preparation time: 20 minutes
Cooking time: 30 minutes
Serves: 6 people
Ingredients
1 tbsp olive oil
3 cloves garic
1 onion
3 sticks celery
1 bell pepper
200 grams mushrooms
1 handful fresh basil leaves
1 tsp oregano
2 tins chopped tomatoes
1 tbsp tomato puree
300 ml boiling water
1 vegetable stock cube
2 tbsp nutritional yeast
50 grams dried soya mince
2 bay leaves
Instructions
Mince the garlic and roughly dice the onion and celery.
Roughly dice the pepper and slice the mushroom and keep both separate.
Add the oil to a large saucepan and turn on a medium-high heat.
Add the onion, garlic and celery and cook for 3-4 minutes until soft.
Add the pepper and cook for 2-3 minutes.
Add the mushroom and cook for a further 2-3 minutes.
Roughly chop the basil and add with the oregano. Cook for a further minute.
Reduce the heat to medium and add the tinned tomatoes and tomato puree and stir.
In a separate bowl, mix the stock cube and the boiling water. Stir until fully combined.
Add the stock, nutritional yeast, dried soya mince and bay leaves to the pan. Season well with salt and pepper.
Cover and cook for about 20 minutes, stirring every five minutes or so. Add more water if the mixture becomes too thick.
Make spaghetti according to packet instructions and serve with the bolognese
This article was written by a SpunOut.ie volunteer. Check out our volunteering options here and get in touch if you're interested in getting involved.
Our work is supported by