6 reasons to intervene against sexual violence
Helping someone in a situation of sexual violence can make a big difference
Written by spunout
Factsheet
Fact checked by experts and reviewed by young people.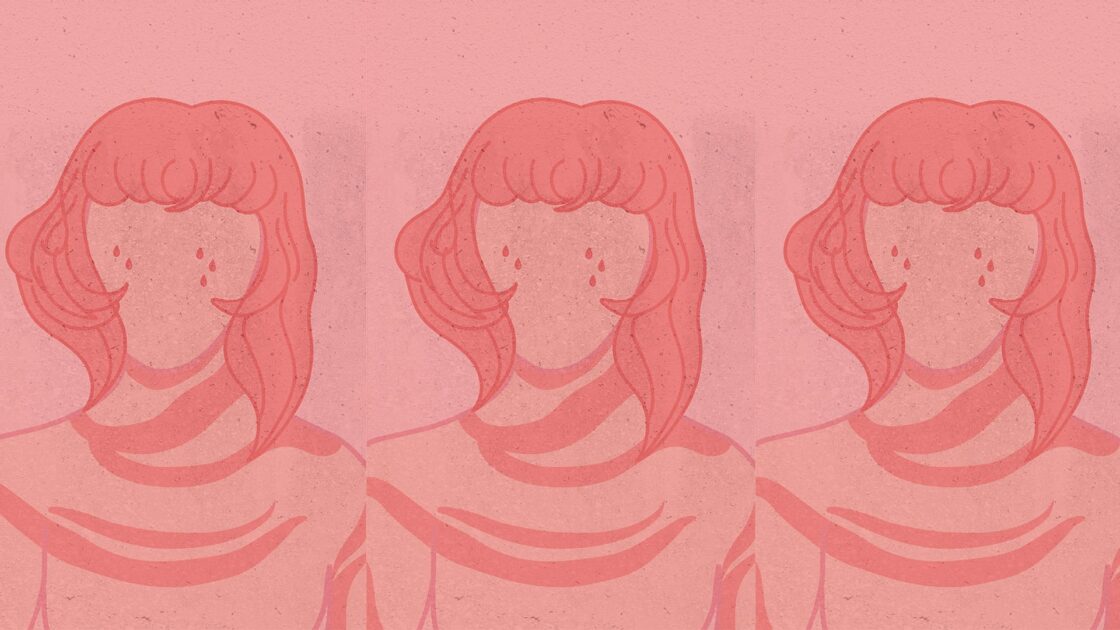 Sexual violence is common and can be experienced by anyone, and because of this we all have a responsibility to look out for each other. Whether it is causing a distraction to help stop or prevent sexual violence, stopping a friend from behaving in an unacceptable way, offering help to someone in a situation where they are being harassed, or providing support to someone after an assault, all these actions can make a big difference to the person experiencing sexual violence.
Sexual violence can have a long lasting negative impact and it is essential that we support everyone who experiences it. Although people may view certain examples of sexual violence as more serious than others, any form of sexual violence can be extremely traumatic, causing long lasting emotional shock and pain, and should be taken seriously. Believing someone's experience of sexual violence, intervening safely when you can, and offering support can have a long lasting positive impact on that person's life, the benefits of which should not be underestimated.
The impact of intervening against sexual violence
1. Gives others the confidence to speak up
If you speak up or act against sexual violence it can have a knock on positive impact on many people, not just the person experiencing the violence. People who behave in sexually violent ways often rely on the assumption that others won't say or do anything about their bad behaviour. If you address the sexually violent behaviour of someone in a group, you allow those around you to see that the behaviour is not acceptable and this can give them the courage to speak out if they witness that behaviour again.
2. Helps the person access support
We always hope to be able to help someone before they have experienced sexual violence, but unfortunately this won't always be the case. There may be times when you will have to support someone who has experienced sexual violence, and although it can be a difficult situation, your support can have a hugely positive impact on those you help. Whether you are helping someone who has been groped on a night out, been verbally harassed or who has been raped or sexually assaulted, the support you offer can positively impact a person's mental health and their ability to survive this experience.
You can support someone who has experienced sexual violence in many different ways such as going to the Gardaí to report with them, going with them to a Sexual Assault Treatment Unit, bringing them home or to a safe place after the incident or asking staff in a bar or club to kick someone out who is sexually aggressive towards them. You can support someone by contacting the National Sexual Violence Helpline for them to get advice and support. The helpline is there to support victims of sexual violence as well as those supporting them. You can also offer support by listening to someone if they want to talk about their experience and by letting them know that you believe them and are there to help.
3. Reduces shame and stigma
Sexual violence is never someone's fault, and every incident is serious and unacceptable. Shame and stigma have kept people from feeling free to share their experiences or report what has happened to them. This can lead those who are behaving in sexually violent ways to feel as if their behaviour is acceptable and won't be challenged.
When you offer support to someone who is experiencing sexual violence, you let them know through your actions that what is happening to them is not their fault and they do not have to feel ashamed or blame themselves. The more you call out sexually violent language, jokes or behaviour the more you contribute to reducing the stigma surrounding sexual violence. Speaking about these behaviours as unacceptable in general conversation can also help to support those you may not know have experienced sexual violence.
4. Influences others to change their behaviour
Intervening when you see someone behaving in sexually violent ways may mean having to have difficult conversations with the people in your life. Many people have been brought up to accept acts of sexual violence like making "dirty jokes" or being persistent with someone after they have said no to their advances. Speaking to someone you like about their behaviour can be difficult, but in doing so you are not only protecting others, but also helping to educate the person close to you. The more you normalise speaking out against these things, the more you can influence those around you to change their behaviour.
5. Holds people accountable for their actions
If you see sexual violence and intervene, you may help the person involved to be able to report, if they choose to do so. Reporting or involving authorities is not what everyone wants to do, but it is always an option. No one should feel pressured into reporting or not reporting.
However, if someone has behaved in a sexually violent way, there are different types of consequences for their actions. Some consequences might include facing disciplinary action at school/college or work, being barred from a social media platform or club/bar, or facing sexual assault charges. Being willing to report someone online, on public transport, at school/college, at work, at a bar or restaurant, or being willing to give a statement to the Gardaí can make a big difference in helping the person who experienced it. Reporting abuse online can also help to create an environment online that is safe for everyone and that does not tolerate sexual violence.
6. Helps stop victim blaming
Victim blaming is when a person is fully or partially blamed for a crime or wrongful act that they experience. People who experience sexual violence may experience victim blaming, such as people commenting on the clothes they were wearing at the time of their attack or if they were drunk. Victim blaming is wrong and takes the blame from the person who is sexually violent and puts it on the person they have abused. By openly speaking out against behaviour that may be framed as "harmless", such as commenting on how a person is dressed, or getting with someone on a night out when they are drunk, you can help create a culture where victim blaming is not tolerated.
Supports for sexual violence in Ireland
Feeling overwhelmed and want to talk to someone?
Get anonymous support 24/7 with our text message support service
Connect with a trained volunteer who will listen to you, and help you to move forward feeling better
Free-text SPUNOUT to 50808 to begin
If you are a customer of the 48 or An Post network or cannot get through using the '50808' short code please text HELLO to 086 1800 280 (standard message rates may apply). Some smaller networks do not support short codes like '50808'.
Our work is supported by