How can I help homeless people in Ireland?
The majority of homeless people now in Ireland are those living in Emergency Accommodation
Written by spunout
Factsheet
Fact checked by experts and reviewed by young people.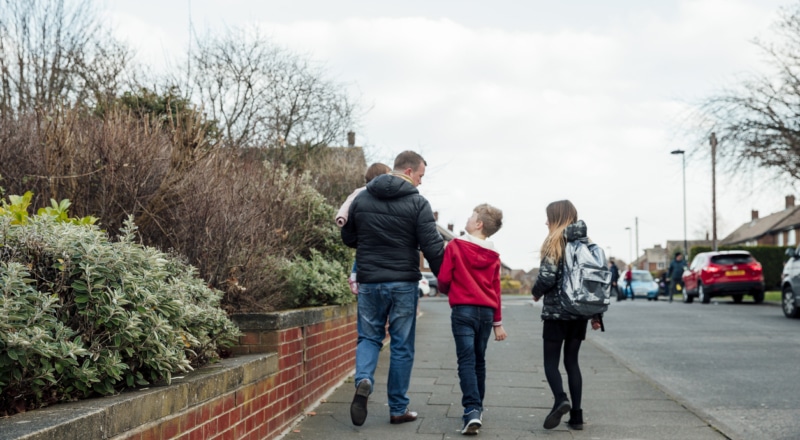 Ireland's housing crisis has left thousands of adults and children living in housing insecurity or experiencing homelessness. Many of Ireland's homeless are living in emergency accommodation.
There are also hundreds of 'hidden homeless' in Ireland (people living in squats, in domestic violence shelters, or staying with friends or families). These people aren't included in official homeless figures.
Young people who grew up in care can often become homeless due to lack of support after leaving care. After leaving care, it can be difficult to find accommodation especially if they are unemployed and without support from a family.
If you or someone you know is experiencing homelessness, there are several organisations who can help.
How can I help homeless people in Ireland?
There are several ways you can offer your support to homeless people in Ireland:
Be respectful
It is important to remember that when we are talking about homeless people in Ireland that the majority of people who are homeless are in emergency accommodation, with a small number sleeping rough. Regardless of whether someone is sleeping rough, living in emergency accommodation, or is experiencing hidden homelessness, it is important to see the person first, not the problem.
If a person who is sleeping rough speaks to you on the street, it is important to acknowledge them. If someone asks you for money answer them and, if you can, ask them if they would like you to buy them a drink or sandwich instead. You can acknowledge someone through a smile and a hello but remember that it is also important to respect a person's privacy. If a homeless person does not want to talk or open up to you respect that and do not pry for more information.
Give regularly to homeless charities
It is better to give to a homeless charity than to give money directly to a homeless person. Giving to a charity ensures that your money is spent in the best possible way to help those experiencing homelessness. Across Ireland there are many charities that work to help end homelessness. They do this through supplying food, emergency accommodation and many other resources to help people get back on their feet.
You can find out about some of the homeless charities supporting young people in Ireland here. If you're not sure which charity to donate to, you could find out which one is most active in your local area, or you could consider splitting donations between a few organisations across the year.
Lobby politicians about the homeless crisis
Our currently homeless crisis is caused by a lack of public housing and the continuous costs of rising rents around the country. Without affordable public housing, people who are pushed out of the rental market due to high costs and lack of accommodation can end up homeless. Over the last decade, due to the lack of social and private housing being built, more people are renting in Ireland than ever before. According to Focus Ireland almost one in five households now live in privately rented accommodation compared to one in ten ten years ago. This has led to huge pressure on the private rental market which has led to constantly rising rent levels and a shortage of properties to rent.
The Government can choose to change the current housing crisis through the regulation of the rental market and by building more social housing. If you would like to influence your local politicians to create positive change and help end the homeless crisis you can do so by lobbying them. You can lobby your local politicians in several different ways both as an individual or as a group. Find out more about lobbying politicians.
Who you choose to vote for is also another way support homeless people by supporting parties and politicians whose housing policies support increased investment in social housing and reform of the private rental market.
Donate old clothes that are in good condition
Merchants Quay Ireland is a homeless and drugs service that accepts clothes donations. They accept both clothes and toiletries as donations to help their service users stay dry, warn and healthy. If you would like to donate items to Merchants Quay you can drop them in to 24 Merchants Quay, Dublin 8.
Saoirse is a women's refuge in Tallaght that also accepts donations of women's and children's clothing. If you would like to donate items please contact them in advance.
The Dublin Simon Community have two charity shops in Dublin City Centre where you can donate clothes and goods. Their shops are located on Lower Camden Street, Dublin 2 and Thomas Street, Dublin 8.
The St Vincent de Paul has over 220 local charity shops around Ireland that you can donate clothes and household items to.
There are many other homeless charities around Ireland that take donations of clothing as well as other items such as toiletries, items for babies and toys. If you are uncertain if a charity takes donations contact them before dropping your goods off and ask them how they would like you to deliver them.
If you see someone sleeping rough contact a local homeless charity
If you see someone sleeping rough in Dublin you can help them by reporting them to Dublin County and City Council. At homelessdublin.ie you can fill in a report that will tell them the location of the person and details about them. The Council will then try to locate the person through the Housing First Intake Team and find them accommodation for the night.
Outside of Dublin there are several organisations you can contact to report someone sleeping rough:
Hold an event to raise money for homeless charities
If you would like to raise money for a homeless charity there are plenty of ways you can do so. Visit the website of the organisation you would like to raise money for to find out more about donating money to their cause.
Need more information?
We are here to answer your questions and talk through your options. Our online chat service is for 16 to 25 year olds and is available Monday to Friday, 4pm to 8pm. Chat to us now about your situation.
SpunOut.ie is part of the Irish Coalition to End Youth Homelessness.
Our work is supported by