Saving money as a student
You don't have to wait until after college to start saving
Written by spunout
Factsheet
Fact checked by experts and reviewed by young people.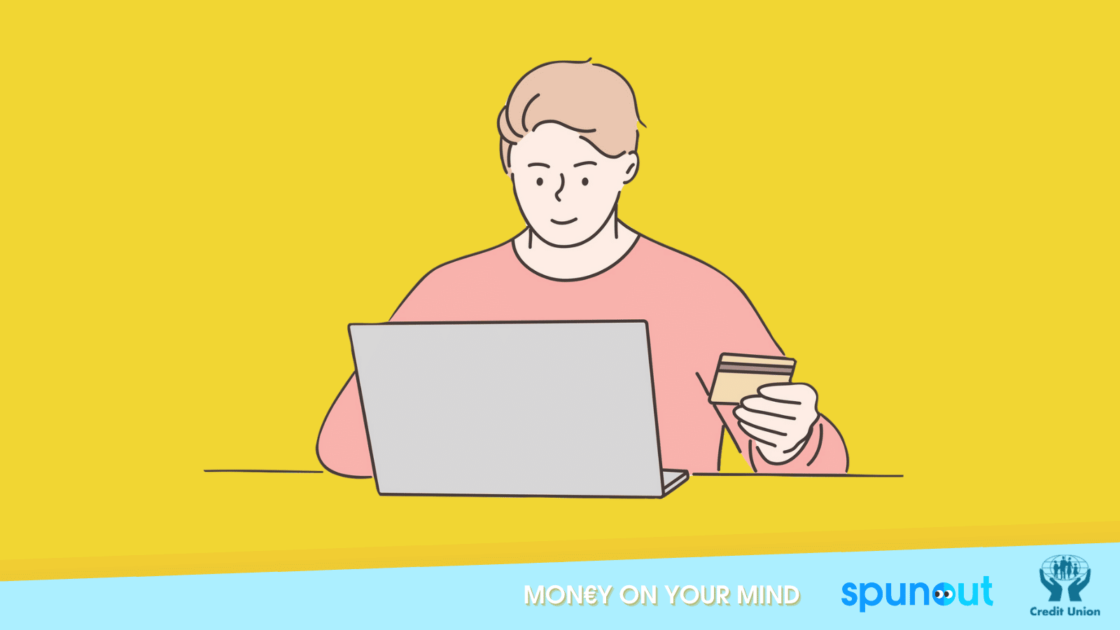 This article was developed in partnership with the Credit Union, a not-for-profit, community-owned financial institution.
Saving can offer you a sense of financial security. If you are faced with an unexpected expense, having savings to fall back on can be very helpful. Saving money will also help you pay for large purchases, prepare for the future and reduce financial stress.
How to save money as a college student
As a student with college fees, bills and living expenses to pay, sparing some money for savings might seem impossible. However, it is possible to find a way to save that's manageable for you.
Set up a savings account
If you want to save money, it is a good idea to keep your savings and spending money separate. Setting up a savings account makes it easier to do this. A savings account is also known as a deposit account. It is possible to open up a savings account with a bank, an e-money institution, building society, credit union and post office.
There are different types of savings accounts. Before opening one, it is a good idea to ask some questions, such as:
Will I be charged any fees for opening or maintaining the account?
Can I manage this account using online or telephone banking?
What are the interest rates for saving?
Does the account offer me any special student services or perks?
Is my money tied in for a certain amount of time, or do I have to give notice to withdraw it?
Many financial institutions offer free student accounts, meaning you won't be charged any bank fees until you complete your studies.
Some financial institutions offer notice accounts that require you to give advance notice (e.g. ten days) before you withdraw money. This can be helpful if you are trying to save as it makes it more challenging to dip into your savings account.
Create a personal budget
Making a personal budget can help you to identify ways to reduce your spending. The Money Advice and Budgeting Service (MABS) has a free budgeting tool called My Budget that can help you to do this. You can also use a spreadsheet to plan out your budget.
Once you figure out your budget, you will be able to set a monthly savings goal that is realistic for you. Setting up an automatic monthly transfer from your current account into your savings account makes saving much more convenient.
Take advantage of student discounts
When you start a college course, you will be given your own student card. It is a good idea to keep this card with you as it can save you money on retail, dining, entertainment and travel. If you're out shopping, remember to ask at the till if a student discount is available, or look online to see what stores accept your student card before deciding where to shop.
All full-time third level students are entitled to apply for a Student Leap Card as long as they have a minimum of 16 hours of lecture time per week. The Student Leap Card is a national student travel discount card that can save you money on public transport around Ireland.
Reduce your food bill
By eating a varied and nutritious diet when possible, you are more likely to have the energy to focus on your college work. By making some small changes, you can save money on food without reducing the nutrition of your meals.
Buying own-brand alternatives, taking advantage of discounts and buying food in bulk are just some of the ways that you can save on food. If you have a housemate who is willing to buy and cook food with you, you are also likely to save.
During the college week, cut costs by bringing your own lunch and eating in cafes with student discounts.
Buy secondhand books
Textbooks can be expensive but if you shop around, you can save yourself a lot of money. Once you have your essential reading list, take a look at your college website and campus noticeboards to see whether anyone is selling the books you need. If you don't need a copy of your own, your college library might also have some of your required textbooks. It is also worth looking online to see whether any of your required books are available in free PDF format.
Shop around for mobile phone and internet plans
While it's possible that you have remained with the same phone provider for many years, it is worth exploring the plans that other providers have to offer. Think carefully about your needs and compare prices and plans before entering into a phone contract.
It is also worth shopping around when looking for an internet service provider. Make sure you ask for information about internet speed, data limits, additional fees (such as installation and cancellation fees) and access to tech support before entering into a contract.
If you want more advice on how to manage your money, you can contact Youth Information Chat:
Need more information, advice or guidance?
We offer information, advice and guidance about the issues that matter to you. Our online Youth Information Chat service is for 16 to 25 year olds and is available Monday to Friday, 4pm to 8pm (excluding Bank Holidays).
Our work is supported by