Everything you need to know about the driving test
Know what to expect when it comes to the driving test
Written by spunout
Factsheet
Fact checked by experts and reviewed by young people.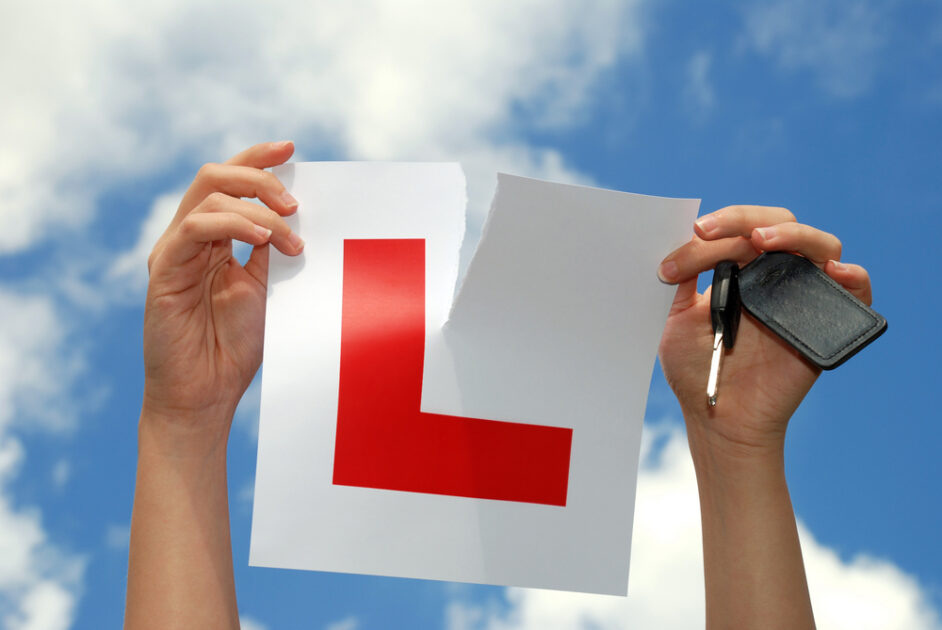 In Ireland, driving tests are carried out by the Road Safety Authority. You must do a driving test in order to get a full Irish driving licence.
Learning to drive and passing your test can be a significant milestone for many people. However, the driving test can also cause a lot of stress and anxiety, and many people are nervous by the time the day of the test rolls around. Knowing what to expect and how to prepare can help to settle some of these nerves so that you can focus on your driving practice.
Remember, many people do not pass the first time around. If you have to take the test a few times before you pass, you're not alone.
What do I need to take the test?
Before you take the driving test, you will need to make sure you're eligible and you have everything you need.
Essential Driver Training (EDT)
You will need to have completed an Essential Driver Training (EDT) course with a certified driving instructor. There are a total of 12 lessons to complete before you can take the test, and these must be recorded in your log book.
If you got your provisional licence before 4 April 2011, you do not need to complete the EDT.
Learner permit
You must have held a learner permit for at least six months before doing the test. This is known as the six month rule.
A vehicle to take the test in
You must have a suitable roadworthy vehicle to do the test in. If you don't have your own car, you should be able to take it in your driving instructor's car.
If you pass your test in an automatic car, you will only be legally qualified to drive an automatic car. You will need to take another test in a manual car to be allowed to drive a manual.
Tax, insurance and NCT
Your car will need to be insured. You must also have an up-to-date motor tax disc, and a valid NCT disc if required.
Applying for the test
You can apply online for the test at RSA.ie. There is a fee for taking the test – this fee depends on the type of vehicle you want to take the test in.
When you apply online, you can indicate where you would prefer to take the test, and you should be able to choose a time and date.
Booking online
Driving tests are allocated on a first come, first served, basis. The average waiting time from application to test is currently ten weeks.
Applying online allows you to pick an appointment slot if some are available at the time of application.
If you cannot choose a slot online, you will get sent notice of your test at least one month beforehand. The letter will state the date, time and venue of your test.
Language and interpreters
You can apply for your test to be done through Irish if you are an Irish language speaker.
You are entitled to have an interpreter with you for the oral part of the test if you are deaf or have hearing problems.
Cancelling an appointment
If you can't come to the test centre due to bad weather or road conditions, you should try to contact the centre as soon as possible.
You will not lose your driving test fee if you give notice at least ten days in advance and have not cancelled more than two times before.
You can cancel through the Driver Testing online application system.
In rare cases, the centre may need to cancel your test. This only happens in exceptional circumstances and is usually due to severe weather or a tester being suddenly absent.
Preparing for the test
You will need to take at least 12 lessons with a qualified instructor as part of your Essential Driver Training (EDT) in order to qualify for the test.
It is important to practise driving as much as possible. Make sure to practise in both heavy and in light traffic. Also, make sure to practise driving at night. You will need to have experience in all these types of situations in order to pass your test. Remember that you can't drive unaccompanied or on motorways with a learner permit even when practising.
You can also study the Rules of the Road booklet and the Preparing for your Test booklet.
If you have a disability, make sure to notify the RSA in advance of doing the test.
The day of the test
Make sure to arrive early for your test. The test will not go ahead if you're late, so make sure all of the time you spent practicing doesn't go to waste by arriving up to 15 minutes in advance. You may not get your application fee back if you are not on time.
Before the test
Before the test begins, the driving tester will check your learner permit to make sure that it is yours and doesn't belong to someone else. They will also check that the permit is in-date and is for the right type of vehicle.
What is involved in the test?
The driving test lasts about 30 to 40 minutes.
Driving testers will generally not comment or advise you on any aspect of your driving, so don't be put off by the fact that they are so quiet.
During the test
At the beginning of the test, you will be asked questions about the rules of the road, the functionality of your car, and you may also be asked to point out different parts under the bonnet, such as how to check oil levels, or which part is the engine.
You will drive about five miles in a variety of road and traffic conditions and will be examined on your ability:
To drive in traffic
To stop when reversing round a corner
To turn and face the opposite direction from where you started
To move off after stopping or idling in traffic
Your use of mirrors
Your ability to overtake others
Your speed and your compliance with the rules of the road
Your use of the clutch, brakes and other controls
Your use of your wipers and de-misters
Try not to worry if you make a mistake. Most people will make some mistakes in their tests, and many of these people will pass.
If you pass the test
If you pass the test, you will be issued with a Certificate of Competency. You will then need to exchange this certificate for a full licence at your local NDLS centre. You must exchange this certificate for a license within two years after getting it. Otherwise, you will be required to sit the test again.
You will also be given 'Novice' or 'N' plates, which you must keep on your car for 2 years after receiving your full licence.
If you do not pass the test
If you do not pass the test, you will be given a report detailing the reasons why you failed. The tester will also talk to you about why you failed.
If you feel that you were unfairly failed, you may officially complain by appealing to the District Court under Action 33 of the Road Traffic Act, 1961. If the court finds that the test was not conducted properly, you will be offered another test free of charge.
Need more information, advice or guidance?
We offer information, advice and guidance about the issues that matter to you. Our online Youth Information Chat service is for 16 to 25 year olds and is available Monday to Friday, 4pm to 8pm (excluding Bank Holidays).
Our work is supported by