Information for undocumented people in Ireland
The Migrant Rights Centre Ireland offer support and advice for undocumented people in Ireland
Written by spunout
Factsheet
Fact checked by experts and reviewed by young people.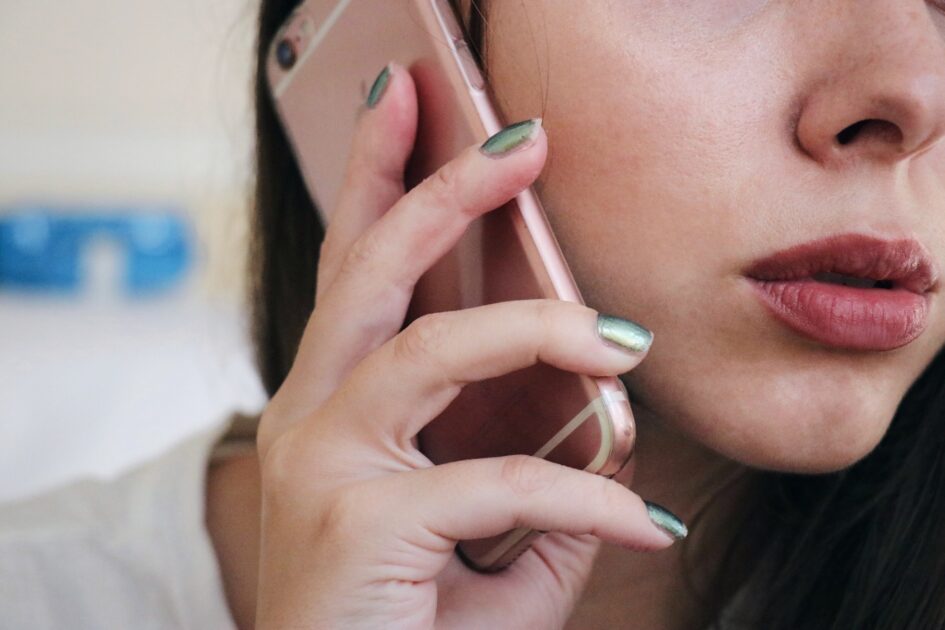 These materials have been prepared by the Migrant Rights Centre Ireland (MRCI) for information purposes only with no guarantee as to accuracy or applicability to a particular set of circumstances. The materials are not intended and should not be considered to be legal advice. The information given may change from time to time and may be out of date. The Migrant Rights Centre Ireland disclaims any legal responsibility for the content or the accuracy of the information provided. MRCI is not a practising law centre.
This article answers the most common questions the MRCI get from people who are undocumented living in Ireland. This information is for people who are over 18 years old. Information for young undocumented people who are under 18 can be found in our Rights section. If you are unsure of your rights as an undocumented young person it is important to avoid taking risks and if you need help, to contact the MRCI. Their service free, safe and private. You can also become a member of Justice for the Undocumented, meet other undocumented people and campaign for a pathway to papers for undocumented people, their families children and young people. You can email youth worker, Mairéad, [email protected] for more information. Living as an undocumented young person can be tough. It is important to try and stay safe and know that you're not alone.
Advice for Undocumented young people in Ireland
Can I get a PPS number if I am undocumented?
There is a serious risk in applying for a PPS number when undocumented. A Personal Public Service (PPS) number is a unique reference number that helps someone access social welfare benefits, public services and information in Ireland. If you are thinking of doing this please contact MRCI first so we they can advise you on your individual case.
Can I access healthcare if I am undocumented?
Yes you can get healthcare and medical treatment. Check out healthconnect.ie to see what's available in your local area. In Dublin, you can also access a free medical check up through the Capuchin Day Centre or Safetynet.
What about serious health issues?
You can access medical treatment for serious issues in hospitals in Ireland. They will request a PPS number but even if you don't have one you should still be able to access treatment. It is very unlikely they will not give you the treatment because you don't have a PPS number. Remember that your health is important. The MRCI recommend you access the healthcare and then if there is a fee you can deal with this afterwards.
Undocumented people are generally not entitled to medical card (for free medical treatment in hospitals) but can get one on case-by-case basis such as if you need emergency cancer treatment or an operation. In this case you can get assistance from the attending social worker in the hospital.
Can I access education for me or my child if undocumented?
Undocumented children can access primary and secondary school free of charge. The principal will probably ask for a PPS number. It is important to note that it is not a legal requirement and they cannot deny access to your child. The reason they ask for a PPS number is for what's called a 'capitation grant', they receive from the Department of Education for each child registered at the school.
Unfortunately if they go on to access university the same large fees apply to them as undocumented adults, as they are considered International Students. Furthermore, many universities and colleges require 'legal residency' to register.
Mairéad, youth worker at MRCI, recommends that you explore your options through PLC courses. In some cases a PPS number is required, and not all PLC colleges ask about immigration status. Furthermore, it is worthwhile to contact the access offices of universities and colleges, to explore that other options may be accessible to you such as Open Learning, Access Programme and HEAR.
You can access third level education but would need a PPS number to get a certificate on completion. You can access FETAC or university courses. The major issue is that undocumented people will have to pay very large international fees for university courses in Ireland. There are also free English Language courses available from Fáilte Isteach.
Can I open a bank account if I am undocumented?
Yes you can. There is no risk involved, but they may ask for a PPS number. You will need the following:
ID
PPS number
Proof of address
Utility (electricity/phone) bill in your name (you may need to get your housemate to put your name on the bill if you aren't currently named on any bills)
Can I access social welfare? (unemployment benefit)
Unfortunately there is no access for undocumented people to social welfare. The only exception is for an exceptional needs payment (ENP) but this is very difficult to secure and is done on a case-by-case basis. It is recommended that you only apply for this if absolutely necessary as you would be calling attention to your status.
Can I report a crime if undocumented?
Being undocumented does not prevent you from reporting a crime. It is best to contact MRCI first and they can accompany you to do this with the minimum risk. Some undocumented people have been asked for Garda Vetting in order to secure employment. There should be no issue or risk involved in this, the section involved will not ask for immigration status.
Can I access housing assistance or homeless accommodation?
Wherever you are in Ireland, Focus can help you. Focus is a charity for people experiencing homelessness in Ireland. In Dublin, the Capuchin Centre can provide free food and a health check up. You can also access Dublin City Council Homeless Section and Central Placement Service.
You can find a full list of the homeless services across Ireland here.
How do I find a job if I am undocumented?
MRCI find the best way to find work is to build connections with other undocumented people. They can share information with you on safe employers and jobs available. Get involved with Justice for the Undocumented (JFU) and they can put you in touch with other undocumented people. Get started by emailing [email protected], it's safe and confidential. Some undocumented people also risk using Gumtree and other job sites but if doing this you need to be careful with the employer and sharing your status.
What rights do I have in work if undocumented?
As a worker, even if you are undocumented you still have full labour rights. This includes
the right to minimum wage
paid notice if your employment is terminated
If you think your rights are not being met, please talk to MRCI. Make sure to record your hours of work or any incident in the workplace. There can be a danger in reporting but if you speak with MRCI they will advise if you should do it or not.
What do I do if my workplace is raided?
If you are undocumented and have been recently in contact with the Gardaí (police) following an investigation at your workplace or elsewhere, please remember the following:
You must provide them with an address
It is important that you reside in that address. Failure to do so can result in your future arrest
There is no summary deportation (being picked up and put in a plane) in Ireland. This means that no one can send you away from Ireland before following a legal process
You might be put on what is called a section 14(1) notice. This requires that you live at a certain address and you report to a Garda station at a given time and date
MRCI recommend you do not ignore this and remember to sign on or you will be in breach of your order. If you need assistance with amending this order (you move for example) you can speak with the MRCI about this
Can I get a work permit if undocumented?
It is not possible to get an employment permit without an up to date immigration status. If you apply you may put yourself at risk of deportation. Please stay safe and if you are being promised a work permit and are undocumented please come to MRCI for more information. They will explain to you the risks involved and the chances of success and you can then make up your own mind.
Can I get married here in Ireland?
All undocumented migrants can apply for a marriage licence. The form asks for immigration status but being undocumented does not stop anyone from getting a marriage licence. You need a PPS number and other supporting documents (e.g. birth cert etc). Everyone will be called for an interview like everybody else where their relationship will be "assessed" as "genuine or not".
Can I go home and come back?
It is extremely high risk to leave the country and try to come back. You should only do this if completely necessary. You may be unable to re-enter the country on your return. Assistance is available for going home permanently if experiencing financial difficulties.
Need more information?
Are you undocumented and under 25 in Ireland? Want to find out more about your rights and what supports MRCI can offer? E-mail youth worker Mairéad at [email protected].
Our work is supported by