Accompanying someone to a support service
Tips on attending a support service with a friend.
Written by spunout
Factsheet
Fact checked by experts and reviewed by young people.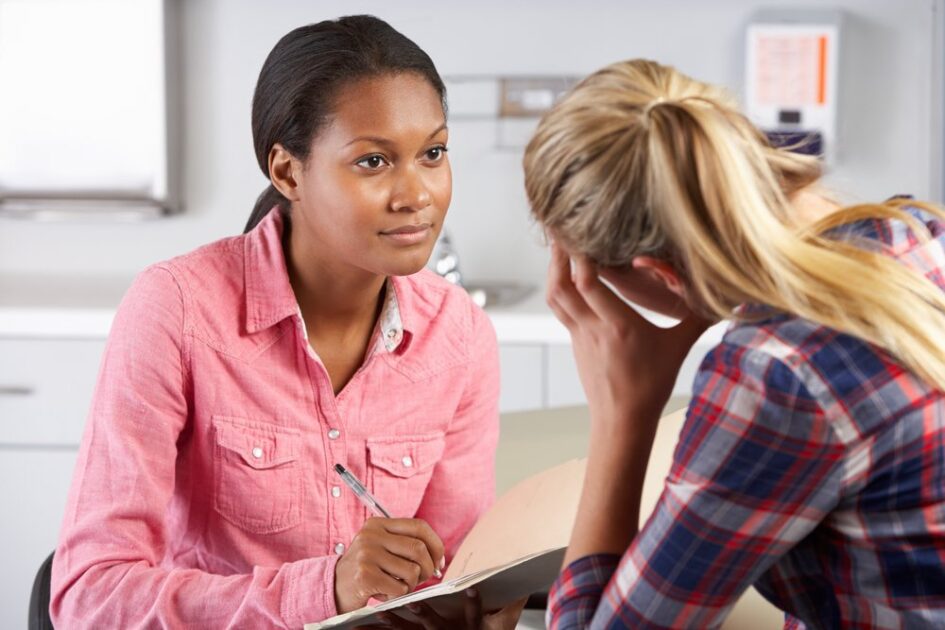 It takes a lot of courage for someone to reach out for help when they need it. Someone may have already spoken to you about what is going on for them and you are looking for ways to help them. They may have asked you to accompany them to see a doctor or a support service as they feel unable to go alone. If they have done so it is a real vote of confidence in you as a friend.
Accompanying a friend to a support service
Read our tips on accompanying someone to a support service below.
Help them get to their appointment
Meet up with your friend beforehand and discuss with them how you will get to the appointment, and if they want you to drive them there or get public transport there.
Rehearse what they are going to say
If they are nervous about speaking to the health professional, take some time to discuss what they are going to say. Rehearsing it beforehand can sometimes really help and calm their nerves.
Talk to the health professional
You may not be able to accompany your friend or family member into their appointment, but if you do get a chance ask the health professional if you can speak to them briefly to tell them of your concern for your friend or family member. Ask your friend's permission first, unless you are worried for their safety or others.
Express all of your concerns
Don't be afraid to be completely honest and express all of your concerns your have for your family member or friend. Now is the chance to have your worries heard. It is very important to let them know if your friend has talked about suicide or self harm.
Support
Ask them for practical ways you can help or support your friend or family member. For example accompanying them to future appointments or reminding them of appointment times.
Set boundaries
It's important to set boundaries with your friend or family member and let them know that there is only so much you can help with, and that some things may need to be dealt with by a professional. You may be interested in reading our factsheet on Consent and Confidentiality, tips on being a good listener or attending your GP for a mental health problem.
What can I do if someone doesn't want my help?
It can be difficult if you feel that someone you care about is in a bad place but won't reach out for help or take the help that you have offered them. This can be frustrating for all involved but it's important that you remember that there are limits to the help that you can offer. Remember that there is only so much you can do, and try not to beat yourself up about it. Be patient: it may take a while for them to open up and feel comfortable talking with you. Tell them that you are there for them when they are ready to seek help. If you are worried about the person, it may be time to contact a family member and tell them your concerns.
How can I look after myself?
Providing support to someone else can be draining and exhausting leaving you feeling totally zapped of energy. Mind yourself and be aware of the impact on your own mental wellbeing.
Make time to take a break from supporting your friend and do something nice for yourself.
Know your limits. Be realistic about what support you can offer and try not to take too much on.
Even if your friend has asked you not to tell anyone, it is important that you talk to a professional so that your friend can get the support that is needed.
Talk to someone you trust. Don't forget to look after your own mental health by talking to someone else and getting things off your chest.
Our work is supported by