Demi Lovato announces fundraising appeal for SpunOut.ie
Singer launches Mental Health Fund to help support mental health charities during COVID-19
Written by spunout
News
Information about the latest news and opportunities.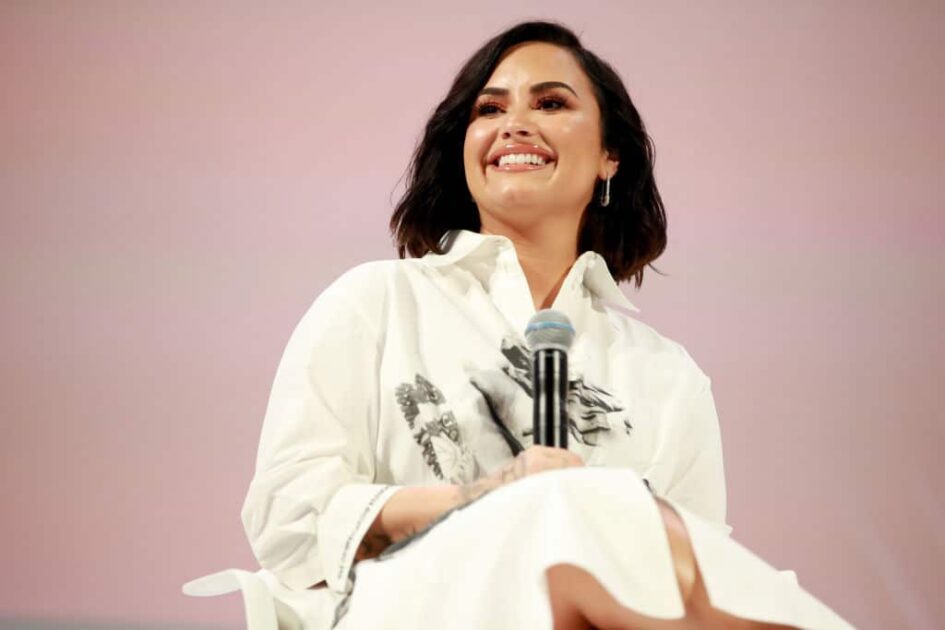 Demi Lovato has today announced a fundraising appeal for SpunOut.ie to ensure young people will have access to vital mental health support in the coming weeks and months.
'The Mental Health Fund' will raise funds to support SpunOut.ie in Ireland along with three other mental health organisations; Kids Help Phone (Canada), Shout (UK) and Crisis Text Line (USA).
The Grammy nominated artist is joining forces with Royal Bank of Canada, Virgin Unite and Draper Richards Kaplan to launch the fund, which has already raised over €1.8 million globally, to help people struggling with the mental health impact of COVID-19 (Coronavirus). This fund aims to support the work of organisations that provide 24/7 crisis intervention, including SpunOut.ie.
Speaking in support of SpunOut.ie and the Mental Health Fund, Demi Lovato said "So many people have been left alone with their thoughts, their abusers, their anxieties — and are struggling with the uncertainty of these times. I know not everyone has the ability to get the help they need so my hope is that this fund can bring support to help alleviate some of the hardship and pain people are going through."
Donating to the Mental Health Fund and SpunOut.ie
The Mental Health Fund has a global goal of €4.6m and aims to raise €350,000 in Ireland to ensure that SpunOut.ie can continue to provide 24/7 crisis support to young people here in the coming weeks and months.
Royal Bank of Canada (RBC) Europe has made a €45,000 donation to support the life-saving work of SpunOut.ie through a €650,000 contribution to the global fund.
To contribute to the Mental Health Fund visit GoFundMe.com.
SpunOut.ie's crisis text service
At SpunOut.ie we have seen a 60% increase in website visits and a 44% increase in young people reaching out to our text service for support since the start of the crisis. The data from our texting support service conversations highlights the mental health impact of this pandemic:
Anxiety/stress is the top issue in Ireland right now. Before coronavirus around 25-30% of texters' conversations related to anxiety/stress – now it's 52%
One third of texters directly reference 'Coronavirus', 'Virus' or 'Covid' in their conversations with trained SpunOut.ie volunteers
Anxiety, depression, isolation, relationships and suicide continue to be the top 5 reasons for reaching out for help
One in five texters reaching out for support are having thoughts of suicide
Almost 2 in 3 (65%) texters say they have shared something with a trained SpunOut.ie volunteer they have never shared with anyone else
Over 50% of texters get in touch because they have no one else to talk to
Almost half (48%) of texters get in touch because they want to talk to someone who didn't know them
In response to the announcement of the Mental Health Fund Ian Power, CEO of SpunOut.ie said "As the current crisis continues days are filled with uncertainty and worry for some young people. SpunOut.ie is here 24/7 to help those in Ireland who might be struggling with any issue, no matter how big or small. We're grateful to the supporters of The Mental Health Fund for making sure we can continue to be here for any young person who needs support during this unprecedented time and in the weeks and months to come"
To contribute to the Mental Health Fund visit GoFundMe.com.
Feeling overwhelmed or anxious around the current pandemic?
Get anonymous support 24/7 with our text message support service
Connect with a trained volunteer who will listen to you, and help you to move forward feeling better
Text SPUNOUT to 086 1800 280 to begin
Our work is supported by