Develop employment skills through this outdoor wilderness programme
Experience the outdoors and develop skills to access jobs and training opportunities
Written by spunout
News
Information about the latest news and opportunities.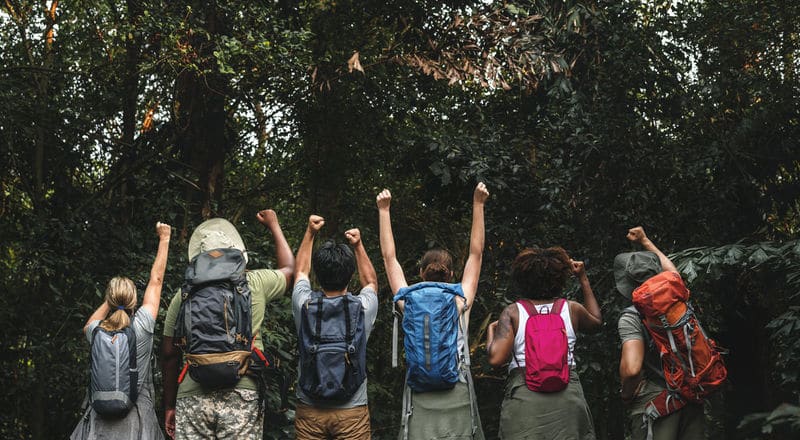 From Outdoors to Labour Market (FOLM), a personal development programme based in the Midwest, are recruiting young people age 18-29 who are not in full time employment, education or training for their outdoor activity programmes in September and October 2019.
What is From Outdoors to Labour Market (FOLM)?
FOLM provides young people who have been outside of employment, training or education for six months or more with the opportunity to experience the outdoors and develop skills to help them access jobs and training opportunities.
The programme helps young people to develop skills by providing outdoor wilderness experiences and learning with trainers over the course of eight days. After the wilderness week, participants receive 6 months of mentorship from a coach.
How do you qualify for FOLM?
To qualify for FOLM, you must be:
Aged 18-29
Located in Midwest Ireland
Not in full time employment, training, or education
FOLM are looking for young people who want to make positive changes in their lives.
What is involved in the programme?
There are many elements to the programme, including outdoor experiences and one-to-one support.
One-to-one support
You will be paired with an outreach worker who is there to offer you support and advice. They will listen to you and respect you, providing you with encouragement to get you to wherever you want to go in life.
An opportunity to challenge yourself
FOLM is an opportunity to challenge yourself physically, mentally, and emotionally. Through the eight days of wilderness activities, you will discover new skills and strengths in yourself.
Build an action plan
This programme gives you the chance to create an action plan for taking the next step into education, training or employment, and will provide you with ongoing support to help you achieve your goals.
Support for accessing education, training or employment
Your outreach worker can help you to access opportunities, whether that's to go into education or training, volunteer, or to enter employment. They can help you to build your confidence and your CV.
Personal Development Award
Participants have the opportunity to receive the Personal Development Award after taking part in the programme.
What are the benefits of taking part in FOLM?
By taking part in FOLM, you have the opportunity to:
Boost your confidence and discover new things about yourself
Build more positive relationships with people around you
Think about where you want to be in life, and work out how to get there
Deal better with stressful or unfamiliar situations
Develop valuable skills such as how to communicate more effectively
Move along a path towards education, training, volunteering or work that's right for you
How to apply
For more information and to find out how to apply, contact [email protected], call Marie on 0504 28476 or visit folmweb.com
Our work is supported by