Gaisce: The President's Award
Are you up for a challenge?
Written by spunout
News
Information about the latest news and opportunities.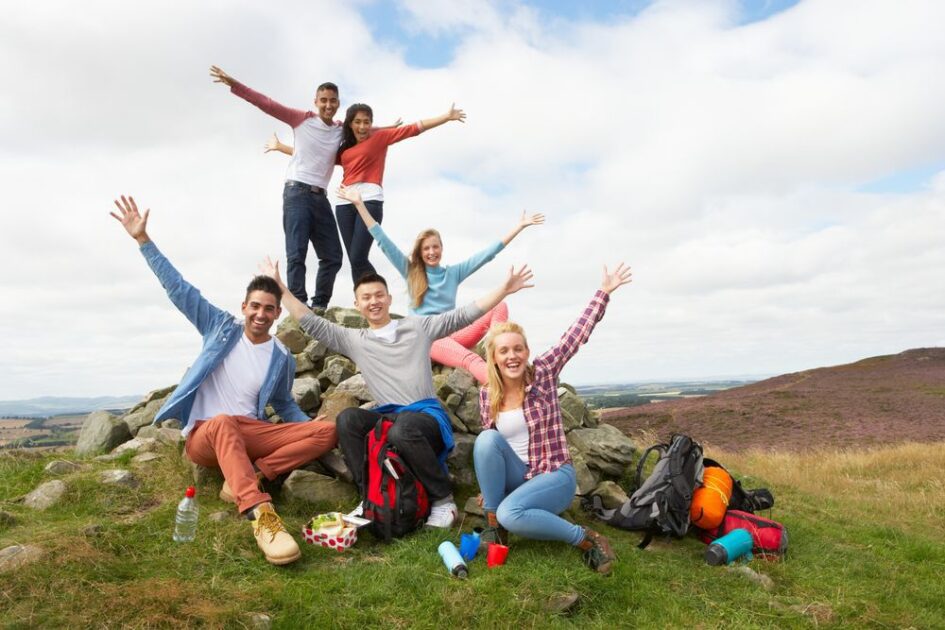 Gaisce, or the Presiden'ts Award, is a three-tiered personal development programme for young people aged 15 to 25.
The programme combines self-directed challenges and structured supervision by adult volunteers who are called President Award Leaders, or PALs. For the self-directed elements young people set and achieve a series of personal, physical, community and team challenges at three different levels. These are known as Bronze, Silver or Gold levels.
At each level, participants are required to commit at least one hour per week to achieving each of their personal, physical and community challenges for a minimum number of weeks. The number of weeks depends on the level of the award, as does the time required to complete their team challenge: the Adventure Journey.
Individuals can complete the award at their own pace, the weeks in which challenges are undertaken do not have to be consecutive. Recipients of awards receive a certificate signed by the President and a medal/pin.
These are the three challenges that participants need to complete on each level:
Personal Skill Challenge
The aim of the Personal Skill is to encourage young people to improve on an existing skill or to try something new. A level of commitment over time to progress in a skill leads to a sense of achievement and well being.
This skill section should stimulate the development of new interests or to improve existing ones. These interests are typically of a non-physically demanding nature and may include hobbies, vocational or job related skills, social or individual activities, cultural activities or life skills.
Examples of Personal Skills:
Acting/ Musical
Arts and Crafts
Bridge
Public Speaking
Sign Language
Physical Activity
The purpose of this section is to encourage physical recreation activity. Involvement in physical recreation should be an enjoyable experience, regardless of physical ability and this section is based on the belief that physical exercise is good for both body and mind and is essential for a person's well-being.
As in the Personal Skill section, participants may either seek to improve their ability in an activity that they already do or take up a completely new activity. Activities chosen should be enjoyable and the goals set realistic so that at the end of the section, participants feel a real sense of achievement.
Examples of Physical Activity:
Aerobics
Rugby
Badminton
Camogie
Boxing
Community Involvement
Community Involvement is all about giving back to the community. Whatever passions you may have, whether it's care and concern for the environment, a love of animals, a desire to make a difference to the lives of those less fortunate than you or wish to help the sick or elderly, the Community Involvement section offers the structure to fulfil these passions.
The Community Involvement section offers you the opportunity to engage with society and gain an understanding of the importance of your role within your immediate and global community. It also gives you the chance to connect with individuals and groups you may have not been aware of before and to make a difference in the wider community.
Examples of Community Involvement :
Amnesty International Club
Animal Shelter
Big Sister, Big Brother Programmes
Dáil naÓg
Environmental Projects
Adventure Challenge
To inspire young people to develop a spirit of adventure and discovery, by planning, training for and completing an outdoor Adventure Journey as part of a team. The experience opens possibilities for new pathways to be explored and brings together much of the learning that has taken place during the Award, providing participants with a unique, challenge and memorable experience as well as a learning of self-sufficiency.
The keys elements of the Adventure Journey are teamwork in planning and execution against the background of real challenges posed by unfamiliar environment. The Adventure Journey can either be an Expedition or an Exploration. An Expedition is a journey with a purpose, and an Exploration is a purpose with a journey.
Examples of Adventure Challange
Plan, prepare and undertake a 2 day, 1 night Adventure Journey in a group covering a minimum total distance of: Walking 25 – 35 km or Cycling 100 – 130 km over 2 consecutive days.
Walk a number of stages of the Wicklow Way
Plan a hike on Achill Island
Hike on the Burren; consider the impact of tourism on the flora, fauna of the Burren
The Bronze award is open to young people aged 15 to 25
Application fee of €15
The minimum time in which a Bronze award can be achieved is 26 weeks
Personal skill time to be completed: 13 hours
Community involvement: 13 hours
Physical recreation: 13 hours
Adventure journey: 2 days and 1 night
Additional 13 hours on personal, community or physical challenge of your choice
Bronze ceremonies are organised locally.
You can apply for the Silver Gaisce Award once you're between the ages of 16-25
Application fee of €20
At Silver level the maximum amount it takes to achieve the award is 52 weeks
But if a participant already holds a Bronze award it takes 26 weeks.
Personal skill time to be completed: 13 hours
Community involvement: 26 hours
Physical recreation: 26 hours
Adventure journey: 3 days and 2 nights
Additional 26 hours of a challenge of your choice, you are exempt from this if you have a Bronze Award.
Silver ceremonies are organised regionally
You can apply for the Gold Gaisce Award once you're between the ages of 17-25
Application fee of €25
The top level award takes 78 weeks to complete
If the participant already holds a Silver award it takes 52 weeks.
At Gold level, a residential project is required
Personal skill time to be completed: 13 hours
Community involvement: 52 hours
Physical recreation: 52 hours
Adventure journey: 4 days and 3 nights
Residential project consisting of 5 days and 4 nights.
52 hours of any challenge of your choice, unless you hold a Silver Award.
Gold awardees receive their Award at a ceremony attended by the President.
Who are the President Award Leaders?
Gaisce participants are mentored through their journey by a President Award Leaders. There are currently more than 1,500 active PALs across Ireland. PALs are teachers, youth and community workers (paid and unpaid) who recognise the value of Gaisce as a 'tool' that can assist them in the work they do empowering young people. In order to become a PAL, individuals are required to do a one-day training course provided by Gaisce.
Benefits of partaking in Gaisce Awards
PhD research was recently undertaken on Gaisce which examined the impact of Gaisce on a mixed-gender group of participants at Bronze and Gold level.
The key findings of the research were that, as a result of their participation in Gaisce, young people:
Were better able to develop positive relationships with others;
Experienced increased empathy, altruism and compassion for others;
Had a greater capacity for positive self-thought;
Regarded the experience as a positive one (i.e. they had fun).
Were mentally more fortified, both with respect to facing up to challenges and challenging themselves;
Recognised their achievement and, in turn, were more cognisant of their ability to set and achieve goals.
Our work is supported by