Join SpunOut.ie and Safe Ireland at The Safe World Summit 2018
Join us for two days of talks and discussion on how we can make Ireland and the world a safer and more equal place
Written by Kiki Martire
News
Information about the latest news and opportunities.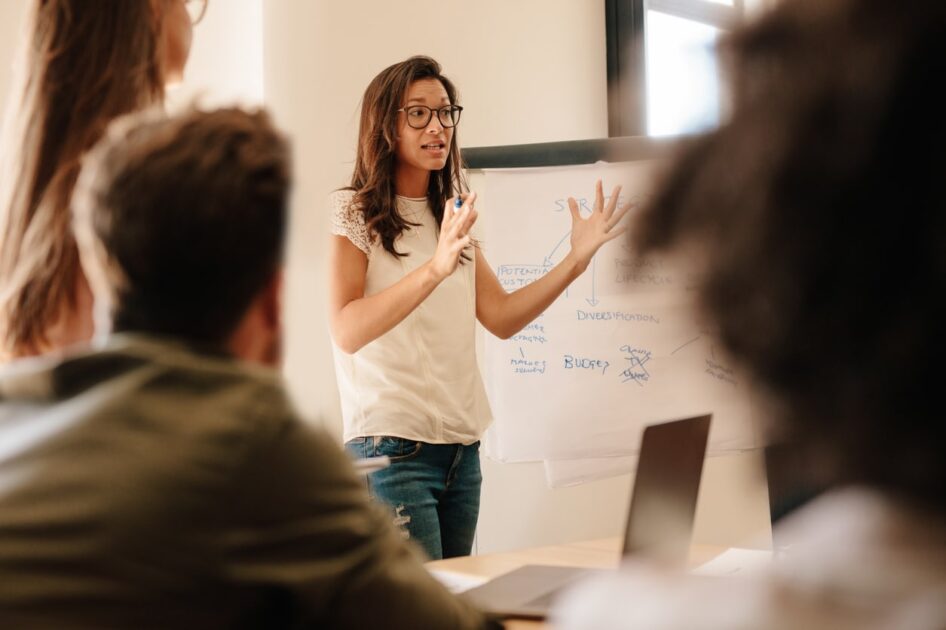 Do you wish Ireland and the world were safe and equal? Are you interested in learning more gender inequality and gender based violence or sharing your own experiences? Would you like to hear from writers, leaders, activists and experts from around the world?
SpunOut.ie and Safe Ireland invite young people from across the country to The Safe World Summit 2018, October 22 & 23 in Dublin. Join us for two days of revolutionary thinking on issues of gender, inclusion, diversity, equality, peace, justice, safety, wellbeing, and courageous leadership. Together we believe it is possible to make our homes and communities free of gender based violence, but we need the help of young people to make this dream a reality.
Safe World Summit 2018
The Safe World Summit 2018 is a unique leadership and personal development event which is set to inspire and transform the lives of those in attendance and well beyond. The Summit will bring together some of the worlds brightest leaders to discuss, collaborate and debate how we change culture and transform the response to domestic violence to help make Ireland the safest country in the world. Some of the keynote speakers will include Dr. Edith Eger, Dr. Riane Eisler, Marai Larasi, Lynn Rosenthal, Katherine Zappone, and Ailbhe Smyth.
Are you between the age of 16-25 years old, living in Ireland, and would like to attend The Safe World Summit 2018?
Any young person 16-25 years old in Ireland, regardless of their experience with or knowledge of these issues, is welcome to register to attend the Safe World Summit.
Subject to numbers and funding, we can provide travel expenses to and from Dublin, as well as two nights of accommodation so that you can participate in the event, which will be held at The Mansion House, Dawson Street, Dublin 2.
What will I get out of attending The Safe World Summit 2018?
Two days of inspirational speeches, performances, and discussions by speakers, thinkers, advocates, activists, and artists from all over the world
Opportunities for collaboration and personal development with like minded thinkers and advocates on issues of gender based violence and beyond
Funding for travel to and from the event if you live outside of Dublin (this is for Ireland residents only)
Stay in hostel accommodation for two nights (Sunday October 21st & Monday October 22nd) if needed, in order to attend the Summit on Monday October 22nd and Tuesday October 23rd
Register now to attend the event free of charge by filling out this form here, as spots and funding are limited.
I am a young activist, changemaker, and/or artist. How can I participate in The Summit beyond just attending?
We believe your voices, viewpoints, and experiences are necessary for the Summit to be a success. This is why we are inviting young people who are interested in attending to also contribute to the the Summit by speaking and sharing their viewpoints and experiences.
If you are interested in sharing your experiences and perspectives at the Summit, either individually or by panel discussion you may register your interest on page two of the sign up form here.
SpunOut.ie and Safe Ireland will be holding workshops leading up to the event to gather and prepare those who will attend the Summit, and helping them to gain skills and confidence to potentially contribute during the two days. These workshops will be held on Saturday October 13th and Sunday October 14th.
SpunOut.ie and Safe Ireland hope you will join us for this global gathering of thought leaders, innovators, and status quo disruptors, so that together we can understand new ways to heal, build resilience and restore the balance of equality. If you have further questions or concerns please email [email protected]
Our work is supported by