Lifting the lid on energy drinks
New campaign highlights levels of sugar and caffeine in energy drinks
Written by Conor McCreesh
News
Information about the latest news and opportunities.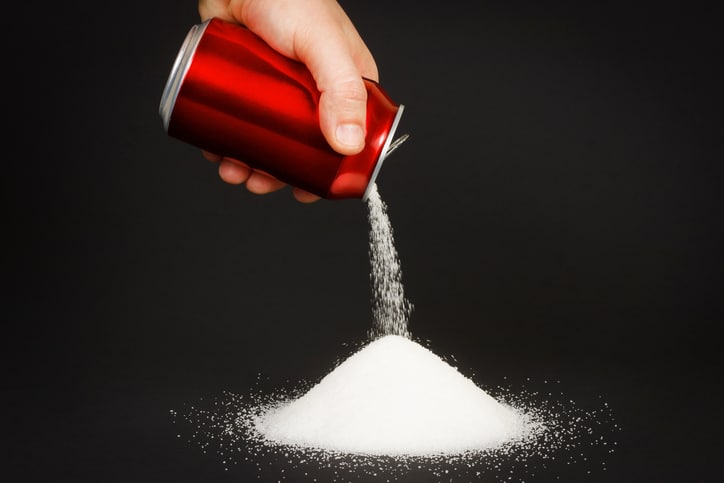 Safefood, the independent State body tasked with educating the public on issues of food safety and nutritution, have issued a warning about the high levels of sugar and caffeine in popular energy drinks.
The organisation have put together a fact sheet (below) to show the public just how much sugar and caffeine are present in energy drinks that are widely available.
To give the numbers below some context, it is helpful to know that 1 teaspoon of sugar contains 4g of sugar and 1 americano coffee contains 80mg of caffeine.
Many of these energy drinks exceed the daily amount of sugar intake for the average person.
According to Safefood;
"The amount of sugar in energy drinks may surprise you. Our
infographic
shows that some drinks contain up to 17 teaspoons of sugar. They are not suitable for children and young people under 16 years of age, for rehydration after exercise or as a mixer with alcohol."
The sugar and caffeine content of some popular energy drinks:
Rockstar Xdurance (500ml) – 17 teaspoons / 69g of sugar and 160mg of caffeine
Mountain Dew (500ml) – 17 teaspoons / 66g of sugar and 90mg of caffeine
Monster (500ml) – 14 teaspoons / 55g of sugar and 160mg of caffeine

Relentless Origin (500ml)

–

14 teaspoons / 55g of sugar and 160mg of caffeine

Energise Edge (440ml) – 12 teaspoons / 48g of sugar and 140.8mg of caffeine
Redbull (250ml) – 7 teaspoons / 27.5g of sugar and 80mg of caffeine
Tiger (250ml) – 7 teaspoons / 27.5g of sugar and 80mg of caffeine
Blue Bear (250ml) – 7 teaspoons / 26.5g of sugar and 75mg of caffeine
Boost (250ml) – 7 teaspoons / 26.5g of sugar and 75mg of caffeine
Red Thunder – (250ml) – 7 teaspoons / 26g of sugar and 75mg of caffeine
Emerge (250ml) – 6 teaspoons / 23.25g of sugar and 75mg of caffeine
KX Energy (250ml) – 3 teaspoons / 12.2g of sugar and 75mg of caffeine
Tesco Blue Spark (250ml) – 3 teaspoons / 12.2g and 75mg of caffeine
Monster Rehab (500ml) – 3 teaspoons / 11g and 160mg of caffeine
Our work is supported by