Have Fun, Get Fit
Enjoyable ways to get active
Written by spunout
News
Information about the latest news and opportunities.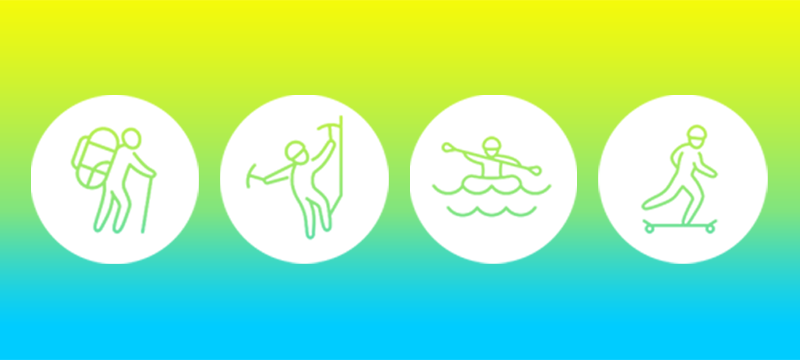 Have you tried to take up exercise a million times before, but have had trouble staying motivated? This is an experience that a lot of people are familiar with. One of the reasons that people sometimes struggle to stay motivated is because they don't really find the exercise to be very fun.
It's hard to keep doing anything that you don't enjoy. But it doesn't have to be that way! There are, in fact, loads of great enjoyable ways to get fit that you might not have considered.
If you're going to keep up something, it should be something you enjoy. It should be fun. SpunOut's new campaign 'Have Fun, Get Fit' wants to show all the fun ways to get exercise. You don't have to join a gym or take up a sport that you hated in school to be active.
How can I have fun while getting fit?
Try one of these alternative physical activities
We've put together a list of physical activities for people who just aren't into sports. Ever thought about taking up trampolining or hula hooping?
Get your mates involved!
Team sports are a great way to spend time with mates as well as a way to get active. Many people play soccer and rugby when they're in school, but these aren't the only team sports out there! Why not give futsal or ultimate frisbee a go?
You can do it by yourself if you prefer
Team sports aren't for everyone and there are loads of fun individual sports to try out. Some great options are squash or martial arts.
You don't need to go the gym
You don't need to fork out time and money on gym memberships in order to get active and improve your health. Why not go hiking in the fresh air or take up hip-hop dancing?
It doesn't have to cost loads of money!
It's possible to get fit without breaking the bank. Check out these 6 simple steps to affordable exercise.
It doesn't have to take up much time
All you need to stay healthy is 30 minutes a day. Find how to get your 30 minutes here.
As part of 'Have Fun, Get Fit', you can find information on…
You'll also find factsheets on many enjoyable forms of exercise including:
Our work is supported by