#GE2020 Séighin Ó Ceallaigh (Sinn Féin – Limerick County )
Séighin Ó Ceallaigh is running as a candidate in the 2020 general election in the Limerick County constituency.
Written by spunout
News
Information about the latest news and opportunities.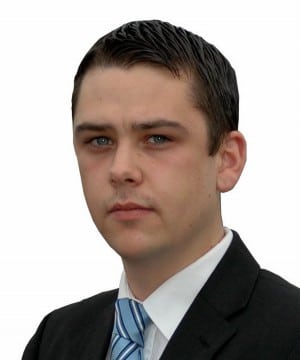 Name: Séighin Ó Ceallaigh
Age: 27
Preferred pronouns: He
Political Party: Sinn Féin
Constituency: Limerick County
Candidate's stance of the issues that matter most to young people:
Climate Crisis
Climate change must be seriously tackled, not just used as an excuse to further tax ordinary workers and punish our farmers. We must invest in both small and large scale renewable energy projects and deliver infrastructure to facilitate the roll out of electric cars
Reducing Homelessness
We must address this at its source, supply. By th he state building public housing this will have a knock on effect on the private market, reducing rents and purchasing prices.
Mental Health Services
Increase staff levels and the availability of mental health services. As well as supporting our many charities who do excellent work in mental health, and supporting campaigns to get people talking about mental health.
Education Funding, including Third-level Fees
Completely phase out 3rd levels fees to have real free education, and construct purpose built student accommodation to address the critical shortage and high prices currently facing students.
Funding for Youth Work
Investing in community policing and youth diversion programs to prevent young offenders from becoming adult criminals, and help to change their lives for the better.
Direct Provision
Start a discussion on ending the privatisation of refugee accommodation, and establishing a new system for vetting incoming refugees.
Learn more about Séighin
Get involved in our General Election 2020 coverage and let us know why you are voting by using the #WhyImVoting on Facebook and Twitter.
Our work is supported by