So, what's happening in Northern Ireland?
Find out what's going on with the leadership and election in Northern Ireland
Written by Jack Eustace
News
Information about the latest news and opportunities.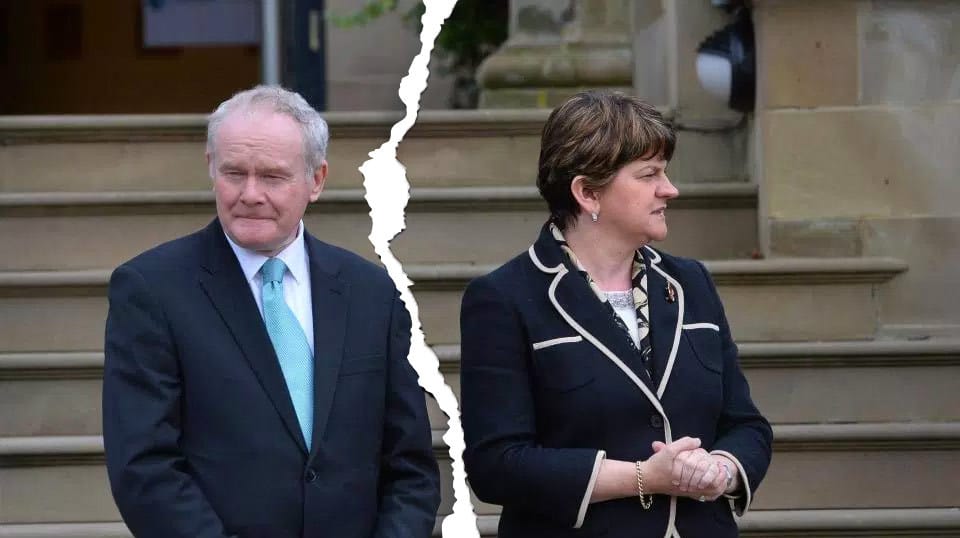 Northern Ireland looks set to be heading back to the polls less than a year after their last election. This is due to a breakdown in relations between Sinn Féin and the Democratic Unionist Party (DUP) over the ongoing "Cash for Ash" scandal. However, there's no guarantee fresh elections will resolve the political impasse and some have begun to contemplate what will happen if no new power-sharing government can be formed.
The Stormont Executive – not a normal government
Northern Ireland has a power-sharing government, meaning the largest parties from the nationalist and unionist communities are required to work together.
The Northern Irish Executive is based in Stormont and operates as one of the devolved governments within the UK. Stormont ministers have control over policy areas like health, education, transport, justice and the economy.
The current co-leaders of the Executive are Arlene Foster of the DUP who serves as First Minister and Sinn Féin's Martin McGuinness who acts as Deputy First Minister.
Although their titles are different, the two roles are effectively a combined job and neither can function without the other.
A double resignation
Martin McGuinness, who ran for President of Ireland in 2011, announced his resignation as Deputy First Minister last Monday. Due to the rules of power-sharing, McGuinness' resignation means that Arlene Foster is also considered to have stood down.
The parties had seven days to work out a new arrangement but Sinn Féin has refused to nominate a new Deputy First Minister, effectively meaning that the Executive has fallen.
The British Secretary of State for Northern Ireland James Brokenshire will now be required to call an election to the Northern Irish Assembly. After this, the parties will have three weeks to attempt to form a new government.
How did it come to this?
The main cause of McGuinness' resignation was the ongoing fallout from the so-called "Cash for Ash" scandal. This revolves around the Renewable Heat Initiative (RHI) which has been running since 2012. The RHI is a government scheme in Northern Ireland which pays businesses to switch from fossil fuels to green sources of energy.
However, the scheme has caused serious problems by running a staggering £490 million over budget. This was due to there being no limit on how much money people could claim and little regard for how the fuel was being used.
Stories of individuals claiming thousands of pounds to heat empty sheds have been making headlines.
Pressure on Arlene Foster
This has been particularly bad news for First Minister Arlene Foster, who was the minister responsible for the RHI scheme when it was first set up. Foster has faced serious criticism for not tackling abuses of the scheme despite allegedly being warned of its problems.
In December she narrowly survived an opposition motion of no confidence. She then refused a suggestion from Sinn Féin that she temporarily stand aside to allow an independent investigation into the scandal. Meanwhile tensions between the DUP and Sinn Féin have been mounting in other areas such as Irish language funding and marriage equality, which the DUP has repeatedly blocked.
Will an election change anything?
Northern Ireland is set to reduce its number of politicians, so an election will result in several current public representatives losing their seats. Apart from this, it's considered unlikely a new election will produce a very different result from the previous contest in May 2016. Both the DUP and Sinn Féin will be expected to remain the largest parties of their communities. If this happens they will either have to find a new way of working together or see the power-sharing institutions collapse.
Under the terms of the Peace Process, failure to form a new Executive would see Northern Ireland once again under direct rule from London. However this is already being challenged with the opposition SDLP calling for joint British-Irish rule should the Stormont government collapse.
Unfortunate timing
All of this is taking place against the backdrop of the UK's efforts to leave the European Union.
Brexit is already a controversial issue in Northern Ireland, where the majority of the electorate voted against leaving the EU. Sinn Féin and the DUP also took different positions on the issue.
With British Prime Minister Theresa May expected to announce her Brexit strategy, it's looking increasingly unclear who will represent Northern Ireland in the complex negotiations around leaving the 28-member bloc of states.
With the governments in London and Dublin focused on Europe and no clear way out of the Stormont impasse, it looks likely that Northern Ireland may remain leaderless during one of the most crucial episodes in British-Irish political history.
Our work is supported by