Joining SpunOut.ie's Regional Action Panel has undoubtedly had a significant impact on me over the past two years that I have been a part of it for. I've had the opportunity to do some amazing things and meet some equally amazing people for which I am so grateful. Recently at our first meeting of the year, we were asked what one word we associated with the Action Panel. Lots of different words floated around – community, information, youth – but the word I chose was "support."
I didn't really know what to expect when I joined the panel. I had an active interest in digital media, art and journalism as well as activism and SpunOut.ie seemed like a great way to combine these passions of mine, so I applied. There are 5 Regional Action Panels across the country with roughly 30 young people per panel. Each panel votes for 2/3 representatives to then sit on the National Action Panel. I'm part of the Southwest Panel which covers Cork, Limerick, Clare and Kerry.
On the Action Panel, we have worked on coming up with titles and content that we believed young people wanted and needed information on. We all were able to pitch ideas and there is always an open, respectful dialogue around people's ideas. The Action Panel established early on that it was a safe space where everyone's thoughts, ideas, and experiences were respected and I have felt so welcome and comfortable there. There are so many amazing people on the Panel. We all are very different and come from different backgrounds but everyone listens and considers each other's point of view, both with the people on the Panel and the outside speakers who join us for a day. This is one reason why I chose the word "support," as I love how the Action Panel supports and encourages each other.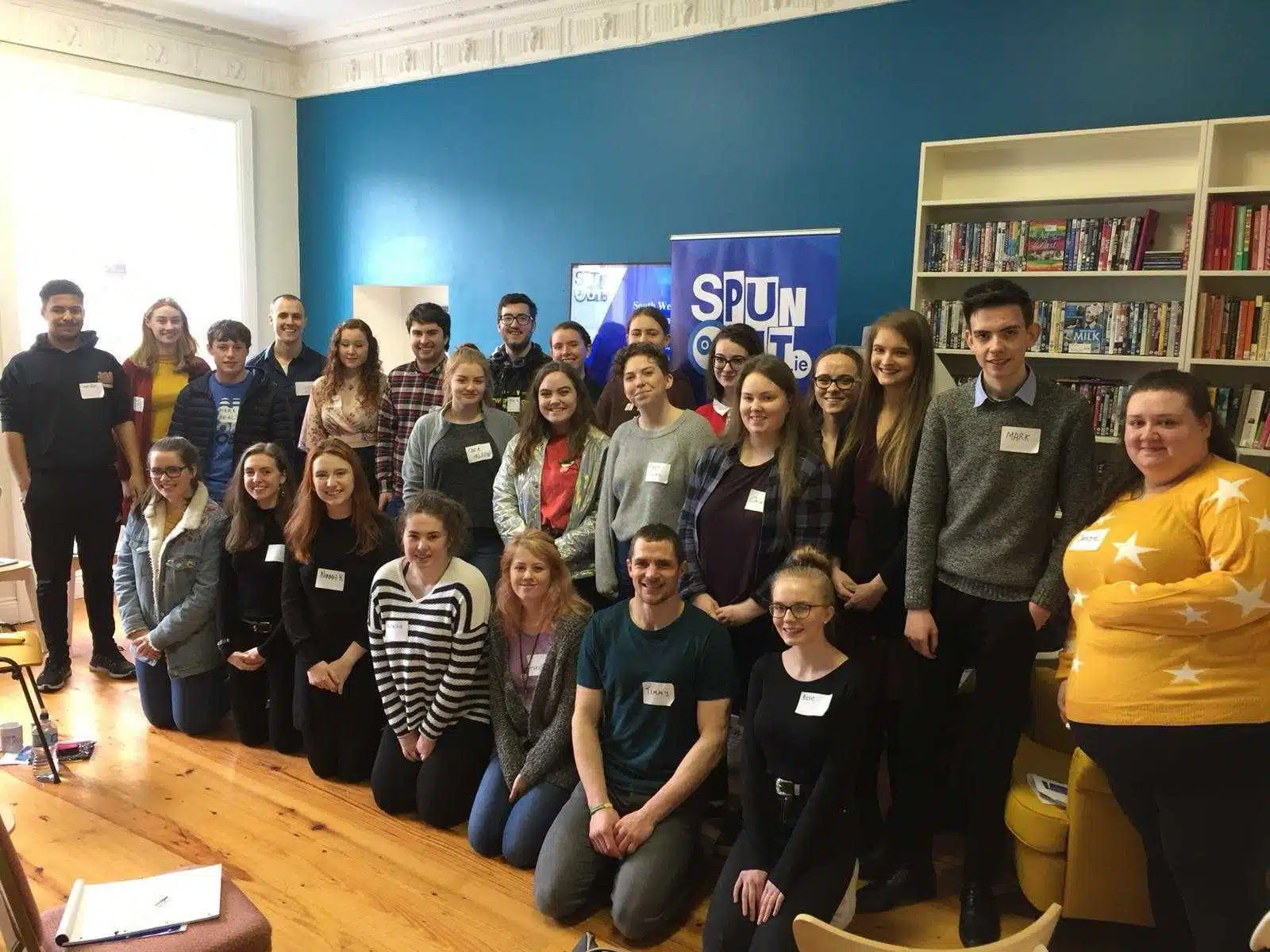 From joining the Panel I also got the opportunity to volunteer with SpunOut.ie at various events and to develop my reporting and writing skills. I travelled to Dublin to Zeminar where I helped at the stand but also got to listen to the amazing speakers who were there that day. Another time I went to the Cork Young Social Innovator Speak Out where I got a greater insight into what the young people of Ireland believe are important social issues. As members of the Panel, we were encouraged to get involved in creating content for the website and if we had any ideas to act on them. SpunOut.ie has supported my interests and ideas completely and it is so lovely to have that support when trying something new.
SpunOut.ie is a support system in my eyes. We support the youth of Ireland by helping to create content. The Action Panel is a source of support for each other and then SpunOut.ie supports us by giving us the opportunity to have our voices heard, to help each other and to follow any dreams and aspirations that we might have