Getting involved with First Fortnight
Help SpunOut take a snap shot of positive mental health, check out these opportunities
Written by John Buckley
Factsheet
Fact checked by experts and reviewed by young people.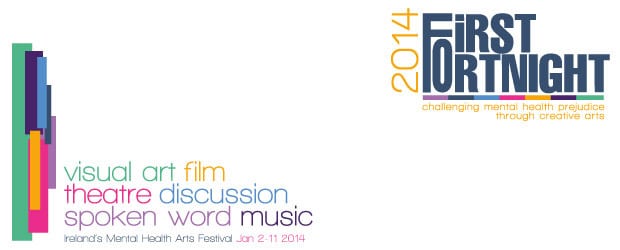 It's coming to the start of a new year, and with that is the annual mental health music and arts festival, First Fortnight. This year SpunOut.ie is partnering up for the festival, and we've got some great opportunities for you!
1.) Snap Shots of Us Workshop
When: 4th of January 2014, 10am to 5pm
Where: The Exchange, Temple Bar, Dublin 2.
We're calling all 16 to 18 year olds to come join us for our workshop titled, Snap Shot of Us. It will be lead by artist and filmmaker Niamh Heery. The workshop will focus on using art to create interventions around positive mental health. We'll hit the streets get people involved in positive mental health seflies, learn photography skills and create a crowd sourced video to be shown at the Button Factory before the Big First Fortnight gig featuring Heathers. And al the photo work will be on exhibition in the Button Factory and other venues around Temple Bar during first fortnight.
2.) Press passes for the Big Gig, featuring Heathers
When: 11th January 2014, 8pm
Where: The Button Factory, Temple Bar
Fancy yourself as a journalist, photographer or video maker? Well SpunOut.ie are giving away 2 press passes to for the gig to 2 lucky 16-25 year olds. All you have to do is answer the following questions:
I should get the big gig press passes because…..
Email answers to [email protected] by the 7th of January..
3.) Selfie Volunteers
When: 6th of 9th of January 2014
Where: Dublin City Centre
During the first fortnight we're looking for volunteers help us with our campaign to get people to spread positive mental health messages, using the medium of selfies. We're recruiting volunteers to help us with temporary art installation and encouraging members of the public to share. We'll have frames and massive posits to get people sharing how they keep positive. Interested? Just email [email protected]
Don't forget the hashtags: #spunoutselfie and #firstfortnight
And don't forget the Big Gig, featuring Heathers, Vann Music and Come on Live Long. You can get your tickets here
Our work is supported by